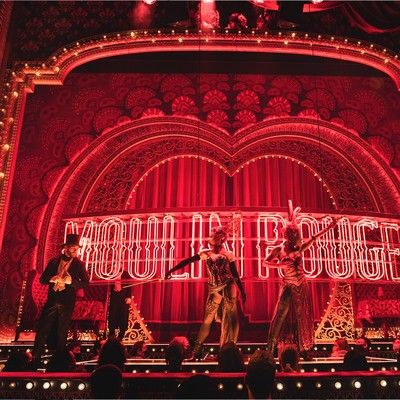 The Best Theatre Shows To Book This Season

From new plays by up-and-coming writers to old favourites reimagined, we predict these will be the hottest tickets in town this year.

The Collaboration
New York, 1984. Fifty-six-year-old Andy Warhol's star is falling. Jean-Michel Basquiat is the new wonderkid taking the art world by storm. When Basquiat agrees to collaborate with Warhol on a new exhibition, it becomes the talk of the city. As everyone awaits the 'greatest exhibition in the history of modern art', the two men embark on a shared journey, artistic and deeply personal, that redraws both their worlds. Paul Bettany plays Warhol and Jeremy Pope is Basquiat in this much-anticipated world premiere of Anthony McCarten's thrilling drama, directed by Kwame Kwei-Armah.
Young Vic; 16th February-2nd April
Visit YoungVic.org
Red Pitch
Red Pitch by Tyrell Williams is a fresh, fast-paced and powerful story about gentrification and its impact on London's communities. The cast stars Kedar Williams-Stirling (Sex Education), Emeka Sesay (Pretty Red Dress) and Francis Lovehall (Death on the Nile) as lifelong friends Omz, Bilal and Joey. Beyond their football pitch, local shops are closing, old homes are being demolished as new ones shoot up, some residents struggle to stay while others rush to leave. When a small football pitch has been a home from home, what happens when it's under threat?
Bush Theatre; 16th February-26th March
Visit BushTheatre.co.uk
My Fair Lady
This production of Lerner & Loewe's much-loved musical will transfer to the London Coliseum for a limited summer run in what will be the first major West End revival of the show for 21 years. Directed by Bartlett Sher, this production premiered in New York in 2018 and went on to win multiple awards. The London production will feature the English National Opera's own award-winning orchestra playing Frederick Loewe's memorable score.
London Coliseum; from 7th May
Visit MyFairLadyMusical.co.uk
Saturday Night Fever
Bill Kenwright's production of Saturday Night Fever is set to return to the West End for an eight-week run. It's based, of course, on the classic film that was an instant hit in 1977. The accompanying album remains the best-selling movie soundtrack of all time – thanks to outstanding Bee Gees numbers like 'Stayin' Alive', 'How Deep Is Your Love', 'Night Fever', 'Tragedy' and 'More Than a Woman'. Hear all of them anew in this fresh production.
Peacock Theatre; 1st February-26th March
Visit SadlersWells.com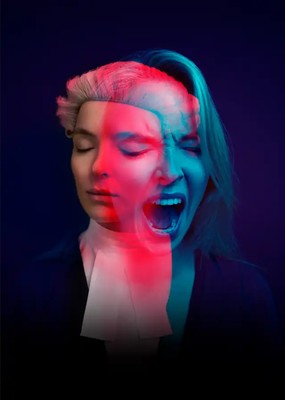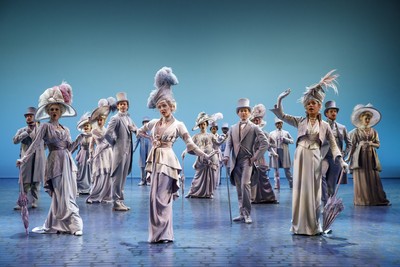 Prima Facie
Jodie Comer, the Emmy and Bafta-winning star of Killing Eve, Free Guy and The Last Duel, is set to make her stage debut in the UK premiere of Suzie Miller's award-winning play. Prima Facie is a gripping, one-person play which takes audiences to the heart of where emotion and experience collide. Tessa is a young, brilliant barrister who loves to win. She has worked her way up from working-class origins to be at the top of her game; prosecuting, cross examining and lighting up the shadows of doubt in any case. Then, an unexpected event forces her to confront the lines where the patriarchal power of the law, burden of proof and morals diverge.
Harold Pinter Theatre; 15th April-18th June
Visit PrimaFaciePlay.com
The Glass Menagerie
This summer, six-time Oscar-nominated actress Amy Adams will make her West End debut in a new production of Tennessee Williams's celebrated memory play, The Glass Menagerie. Adams takes on the role of one of Williams's most iconic matriarchs: Amanda Wingfield, a former Southern Belle living precariously with her two children, Tom and Laura, in a space between past and present. Paul Hilton and Tom Glynn-Carney will play Tom at different stages of the character's life, with newcomers Lizzie Annis and Victor Alli as Laura and The Gentleman Caller.
Duke of York's Theatre; 23rd May-28th August
Visit TheDukeOfYorks.com
Legally Blonde
Fashion merchandising student Elle Woods and her college sweetheart Warner Huntington III are popular, stylish and have the perfect relationship. That is, until Warner heads to Harvard Law School and decides he needs a more 'serious' girlfriend. Dumped, Elle embarks on a drastic plan to win him back. But, on the way, she discovers that there's more to love – and Elle Woods – than meets the eye. Directed by Lucy Moss, co-writer and co-director of the smash-hit musical Six, this is surely the feelgood show of the summer.
Regent's Park Open Air Theatre; 13th May-2nd July
Visit OpenAirTheatre.com
Wuthering Heights
Rescued from the Liverpool docks as a child, Heathcliff (Ash Hunter) is adopted by the Earnshaws and taken to live at Wuthering Heights. In their daughter Catherine (Lucy McCormick), Heathcliff finds a kindred spirit and a fierce love ignites. But, when forced apart, a brutal chain of events is unleashed. Shot through with music and dance, Emma Rice (Wise Children, Brief Encounter) transforms Emily Brontë's masterpiece into a passionate, powerful and theatrical experience.
National Theatre; 3rd February-19th March
Visit NationalTheatre.org.uk
The Burnt City
Punchdrunk, the internationally acclaimed theatre company that pioneered the breakthrough of immersive theatre in the UK, is returning to London for the first time since 2014. On their own theatrical adventure, audiences are free to explore this dystopian landscape – taking them from the majesty of royal palaces to the pulsating underworld of Troy. Audiences may choose to follow the characters who emerge from the shadows, saturate themselves in the show's shifting atmosphere, or break free of the crowd and discover mysteries lying in wait at the heart of the labyrinth.
One Cartridge Place; 22nd March-28th August
Visit TheBurntCity.com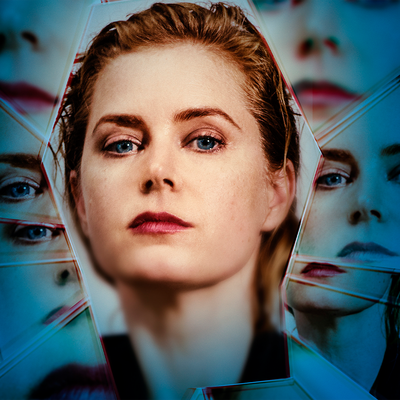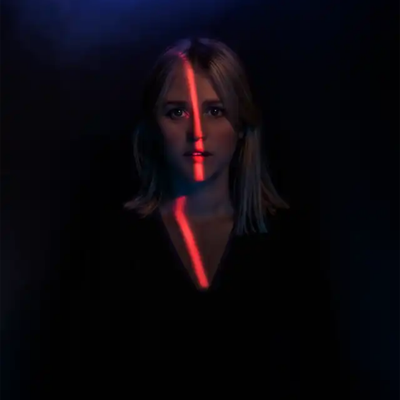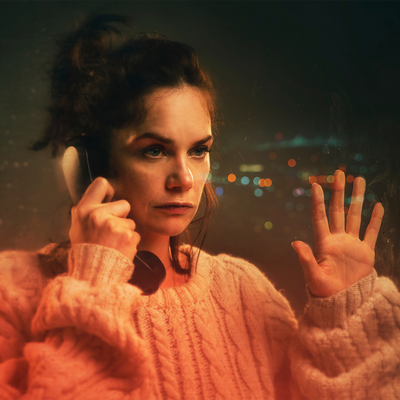 The Glow
Alistair McDowall's previous work at the Royal Court includes All Of It, X and Talk Show. His newest work, The Glow, is set in an asylum in 1863, where audiences are met by a woman locked in a windowless cell, with no memory of who she is, or how she got there. When spiritualist medium Mrs Lyall requires a new assistant, this nameless woman seems the perfect candidate. But as the woman's past begins to reveal itself, so do new powers neither are prepared for.
Royal Court Theatre; until 5th March
Visit RoyalCourtTheatre.com
A Number
Every parent makes mistakes. Salter makes a number of them. Now, 35 years later, his only child realises he's not alone. In this performance at the Old Vic, Lennie James and Paapa Essiedu play father and son in Caryl Churchill's gripping drama about what it costs to start again. First performed at the Royal Court in 2002, A Number explores the strained relationship between a father, a son – and his two identical copies.
 
Old Vic; until 19th March
Visit OldVicTheatre.com
Henry V
Shakespeare's ever relevant play is a thrilling study of nationalism, war and the psychology of power. Game of Thrones' Kit Harington leads the cast in this exciting modern production directed by Donmar associate director Max Webster, exploring what it means to be English and our relationship to Europe, asking: do we ever get the leaders we really deserve?
Donmar Warehouse; 12th February-9th April
Visit DonmarWarehouse.com
Cock
Marianne Elliott (Company, The Curious Incident of the Dog in the Night-Time) is set to direct Cock starring Taron Egerton (Rocketman) and Jonathan Bailey (Bridgerton) for a limited season. John is happy in himself, and with his boyfriend, until one day he meets the woman of his dreams. In a world full of endless possibilities, why must we still limit ourselves with labels, he asks. Written by Mike Bartlett (the man behind compulsive thriller Doctor Foster), this razor-sharp play about love and identity promises to redefine the battle of the sexes as we know it.
Ambassadors Theatre; 5th March-4th June
Visit TheAmbassadorsTheatre.co.uk
The Human Voice
Two-time Olivier award-winner Ruth Wilson will star in The Human Voice, the searing story of a woman's heartbreak over the course of a final phone call with her former lover. Reunited with ground-breaking director Ivo van Hove (A View From The Bridge, Network) for the first time since their acclaimed Hedda Gabler, Wilson (The Affair) returns to the West End for 31 performances of Jean Cocteau's stunning monologue on love and loneliness.
Harold Pinter; 17th March-9th April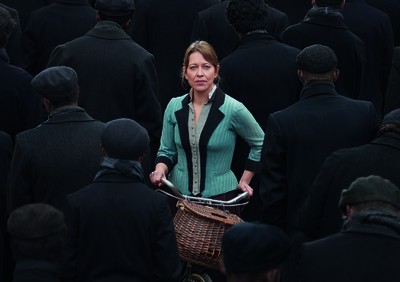 Straight Line Crazy
For 40 years, Robert Moses was the most powerful man in New York. Though never elected to office, he manipulated those who were, through a mix of guile, charm and intimidation. Motivated at first by a determination to improve the lives of the city's workers, he created new parks, new bridges and 627 miles of expressway to connect the people to the great outdoors. But in the 1950s, groups of citizens began to organise against his schemes and the motor car, campaigning for a very different idea of what and who the city was for. Ralph Fiennes stars in David Hare's blazing account of the life of a man whose iron will exposed the weakness of democracy in the face of charismatic conviction.
Bridge Theatre; 16th March-18th June
Visit BridgeTheatre.co.uk
To Kill A Mockingbird
Harper Lee's enduring story of racial injustice and childhood innocence has sold more than 45m novels worldwide. In New York, the production has not played to an empty seat, becoming the most successful American play in Broadway history. Now, Rafe Spall will play Atticus Finch in Aaron Sorkin's take on the Pulitzer Prize-winning tale. Directed by Bartlett Sher, the production opens at the Gielgud in March – and we're expecting great things. 
Gielgud; from 10th March
Visit DelfontMackintosh.co.uk
The Corn is Green
Miss Lily Moffat arrives in rural North Wales, determined to help young local miners out of poverty by teaching them to read and write. Lily soon spots talent in the unruly Morgan Evans, but when she faces growing resistance from the community, she does everything in her power to forge him a new future. Emlyn Williams' semi-autobiographical play is given a bold new staging by director Dominic Cooke (The Normal Heart, Follies) in its first London revival for 35 years. SL favourite Nicola Walker (Unforgotten, The Split) plays the visionary Miss Moffat.
National Theatre; from 7th April
Visit NationalTheatre.org.uk
Oklahoma!
This is Oklahoma! as you've never seen it before, re-orchestrated and reimagined for the 21st century. Winner of the Tony Award for Best Revival of a Musical, Daniel Fish's bold interpretation transfers to the Young Vic, direct from an acclaimed Broadway run and US tour. Oklahoma! tells the story of a community banding together against an outsider, and the frontier life that shaped America. Seventy-five years after Rodgers and Hammerstein reinvented the American musical, this visionary production is funny and sexy, provocative and probing, without changing a word of the original text.
Young Vic; 25th April-26th June
Visit YoungVic.org
DISCLAIMER: We endeavour to always credit the correct original source of every image we use. If you think a credit may be incorrect, please contact us at info@sheerluxe.com.