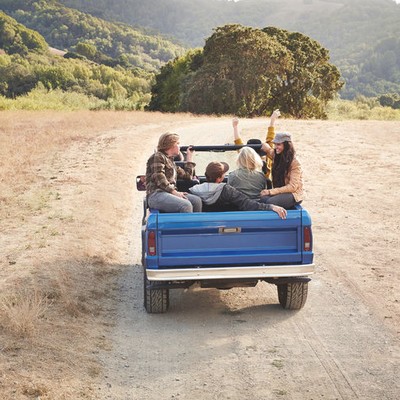 The Best European Road Trips To Take This Year

Few things beat the romance of a road trip and these exciting journeys around some of the best routes Europe has to offer, will put fun firmly back in the driving seat. Whether you follow the curve of a coastline or enjoy the steep climb of a scenic mountain pass, these epic drives will stay with you long after the holiday is over. From the beautifully bleak vistas of Iceland to the lush green landscapes of Austria, here are our top trips to inspire you to hit the road.

North Coast 500, Scotland
If you really want to see Scotland in all its wild glory, then the North Coast 500 is the route for you. This 500-mile circular route captures all the beauty of the Scottish Highlands – cutting through the eerily beautiful Black Forest – with plenty of stopping points along the way. Explore castle ruins, ancient burial chambers, rustic caves, glimmering lochs and all the whiskey distilleries you could ever want – but remember to bring your rain mac and an extra bag for all your new favourite whiskeys.
Length: 500 miles
Time: Four days
More information: NorthCoast500.com
Trollstigen, Norway
Huge waterfalls, snowy mountain tops and plenty of hairpin bends, the Trollstigen – which translates as 'Troll's Path' – route is worth a trip to Norway alone. Get ready to make a large number of pitstops to take in the scenery, such as the Stigfossen waterfall, which stands tall at around 1000ft. The mountain road offers the best views around 2,300ft up, where there's a car park and a visitor's centre, and plenty of opportunities to take a good picture.  And get ready to tackle those tight twists in the road – it's what this route is known for.
Length: Four miles
Time: Three hours (including sightseeing stops)
More information: VisitNorway.com
Bilbao to St Jean de Luz
If you're a water sports fan, you can't go wrong with a trip to Bilbao, which boasts some of the best surf locations in Spain. It also has one of the best road trip routes to Donostia-San Sebastian, which  runs parallel to the Atlantic Ocean, meaning plenty more great surf spots. From there, you can travel south to Pamplona via the icy beauty of the Pyrenees, and then cruise on a little bit further to the picturesque seaside town of St-Jean-de-Luz in Southwest France, or just head straight there along the coast for a quicker route.
Length: 167 miles
Time: Under four hours without stopping, but take a few days to stop off at beauty spots along the way
More information: BilbaiTurismo.net
Grossglockner Hochalpenstrasse, Austria
For those who love a road trip but don't want to commit to anything too big. Popular with petrolheads, Austria's High Alpine Road attracts a large number of drivers each year for its beautiful views, 2,500 metre climb and adrenaline-pumping hairpin turns. The landscape through Grossglockner Hochalpenstrasse is varied, with dramatic cliff faces, icy glaciers and flowering hills that look like they're straight out of The Sound of Music – meaning there's never a dull moment on this drive.
Length: 30 miles
Time: Around two hours with stops
More information: Austria.info/UK
Gorges Du Verdon Circuit, France
It's not often you hear people say you need to experience Provence by car, but this drive is not to be missed if you're ever in southeastern France. Stop in one of the little market towns along the way and then delve into the Verdon gorges – and make sure the most confident driver is in the seat, because this route has death-defying drops of around 2,000ft and several tricky roads. But the views of Pont du Galetas lake are totally worth granny-driving it up a mountain for – and you can stop off at Sublime Point for pictures.
Length: 115 miles
Time: One day (allowing for careful driving and view point stops)
More information: About-France.com
 
German Alpine Road
Meandering through the Bavarian Alps and along the shores of Lake Constance, this route will have your eyes firmly fixed out the window. With glittering Alpine lakes, majestic waterfalls, gargantuan mountains, lush valleys and gothic castles (including perhaps the most picturesque one of the all, Neuschwanstein Castle). Stop off at Bavaria's best ski resort, Garmisch-Partenkirchen, for gondola rides galore and winter sports on Germany's highest peak, Zugspitze. You can end your trip in Munich, or carry on to Salzburg – but make sure you make time for a pitstop to the giant ice caves in Werfen.
Length: 279 miles
Time: Roughly a week with some stop-offs
More information: Bavaria.by 
 
Route One, Iceland
There's nothing quite like the landscapes you'll find in Iceland – they're almost other-worldly, which is precisely why shows like Game of Thrones choose to film there. In between the explosive geysers, hot springs, volcanos, waterfalls and lava fields is the Route One road, which allows you access to see all of the above. Take detours to the Dettifoss waterfall and the small town of Myvatn to whale watch. But even if you did nothing but drive, the view outside the windscreen is rewarding enough – the Westfjords region is a particular delight, so take time out to explore this.
Length: 800 miles
Time: A week to 10 days
More information: VisitIceland.com
Ring of Kerry, Ireland
The Ring of Kerry route is another famous route – again, like Iceland, there's a reason why GoT producers choose to film in Ireland. This journey circles the Iveragh Peninsula and features the likes of Killarney National Park, which is all lush green pastures and sparkling lakes. Stop off at Glenbeigh for a walk along its picturesque beach, and also Portmagee, a fishing town dotted with colourful houses and offering trips to the remote Skellig Islands for a view of their historical sites. On your way back to Killarney (the start and end point), take a look at the stunning, rustic vistas of Moll's Gap.
Length: 110 miles
Time: A day or two
More information: DisoverIreland.ie 
DISCLAIMER: We endeavour to always credit the correct original source of every image we use. If you think a credit may be incorrect, please contact us at info@sheerluxe.com.