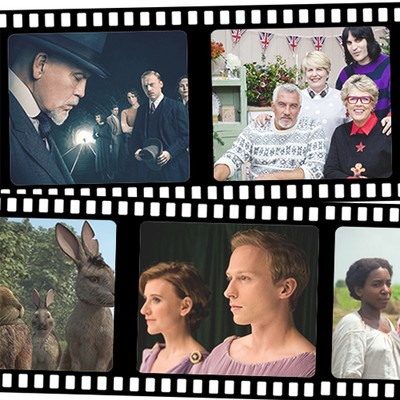 20 Things To Watch Over Christmas

Tuesday 18th December
The Long Song, 9pm, BBC1
Adapted from the award-winning novel of the same name, The Long Song follows the trials, tribulations and survival of a strong-willed slave July (Tamara Lawrance) on a plantation owned by her odious mistress Caroline Mortimer (Hayley Atwell). Christmas riots and the abolition of slavery turn the world of the Amity plantation upside down and throw July's destiny into question. But when order is restored and new overseer Robert Goodwin arrives, July and Caroline are both intrigued by his seemingly revolutionary plans to improve the plantation. Continues at 9pm on 19th and 20th December.

Saturday 22nd December
Watership Down, 7pm, BBC1
Watership Down tells the story of a gang of ragtag rabbits embarking on an epic adventure in search of a new home after their warren is destroyed. Airing as two feature-length episodes, BBC1's new adaptation uses Richard Adams' bestselling novel as its source to bring an innovative interpretation to the much-loved classic. Featuring the voices of James McEvoy, Nicholas Hoult, John Boyega, Ben Kingsley, Gemma Arterton, Olivia Coleman, Peter Capaldi, the show concludes at 7:20pm on 23rd December.

CHRISTMAS EVE: Monday 24th December
The Queen and I, 6pm, Sky One
When a Republican party wins the general election, the PM's (David Walliams) first act in power is to strip the royal family of their assets and titles and send them to live on a housing estate in the Midlands. Exchanging Buckingham Palace for a two-bedroomed semi, caviar for boiled eggs, and servants for a social worker named Trish, the Queen (Samantha Bond) and her family learn what it means to be poor among the great unwashed. But is their breeding sufficient to allow them to rise above their changed circumstance or, deep down, are they really just like everyone else?
Gogglebox 2018, 9pm, Channel 4
Britain's sharpest armchair critics return to share more of their insightful, passionate and sometimes emotional critiques of the UK's biggest and best shows. Tonight, the Gogglebox-ers share their critiques of the year's most-watched shows, including Killing Eve, A Very English Scandal, Bodyguard, and the royal wedding.
The Dead Room, 10pm, BBC 4
Mark Gatiss brings the Christmas ghost story tradition back to life with The Dead Room, a chilling new tale for BBC4. Written and directed by Gatiss, the 30-minute film tells the tale of a long-running radio horror series of the same name. Simon Callow (Shakespeare in Love, Four Weddings and a Funeral) plays Aubrey Judd, the radio series' veteran presenter and national treasure, who finds that he must adapt to changing times and tastes. But whatever happened to the classic ghost stories? The good old days? Aubrey soon discovers that all is not quiet in the eerie radio studio – and that elements of his own past are not as dead and buried as he perhaps hoped.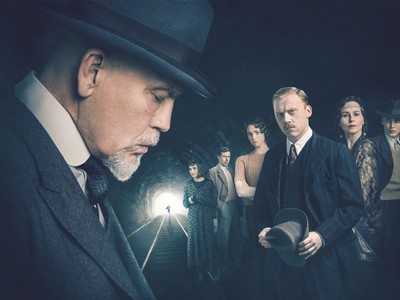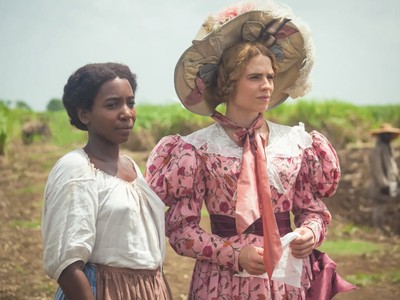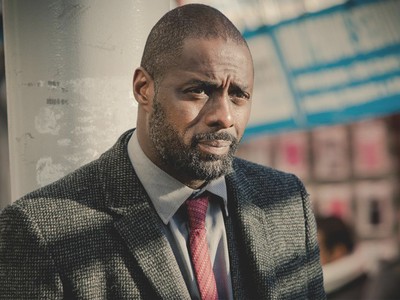 CHRISTMAS DAY: Tuesday 25th December
Strictly Come Dancing: Christmas Special, 5:30pm, BBC1
Tess Daly and Claudia Winkleman host as six favourite stars of Strictly return to the ballroom to compete for the Christmas Trophy. Caroline Flack, Anita Rani, Jake Wood, Aston Merrygold, Ann Widdecombe and Michael Vaughan and their professional partners each perform a routine inspired by fairy tales and Christmas stories. From the Frog Prince to Cinderella, The Snowman, Peter Pan, and Pinocchio to the Nutcracker, all the magic of Christmas is celebrated in the Strictly ballroom. There's also music from The Kingdom Choir and a Christmas dinner for some very deserving children.
Michael McIntyre's Big Christmas Show, 6:45pm, BBC1
Michael McIntyre's annual festive special returns to BBC1. Recorded at the Theatre Royal on Drury Lane, the show features Christmas treats and unmissable surprises including hilarious stand-up from Michael and live music from Welsh soprano Katherine Jenkins. Former footballer and TV presenter Chris Kamara plays Send to All; a mum from York gets the surprise of her life when she finds out that Michael not only has been in her house, but he also knows all about her; and Unexpected Star 22-year-old Paige gets to sing one of the world's best-known Christmas hits.
Call the Midwife Christmas Special, 7:45pm, BBC1
As Poplar prepares for Christmas, the nuns leave for the Mother House to vote in a new mother superior and to help care for a group of Chinese orphans. Meanwhile, Trixie returns to Poplar refreshed and is shocked to discover that many mothers no longer want to give birth at home. Guest starring Miriam Margolyes (The Age of Innocence, Romeo + Juliet, Harry Potter).
The Great Christmas Bake Off, 8pm, Channel 4
Liam and Flo from Great British Bake Off 2017, and Jane and Andrew from the 2016 series do battle in the festive fight for the title of Christmas Star Baker. Plus The Darkness perform 'Christmas Time (Don't Let the Bells End)'.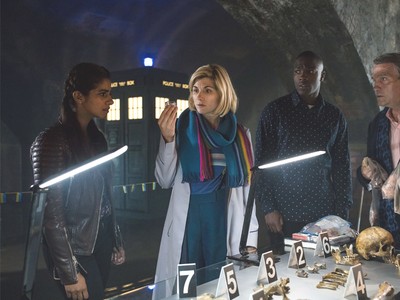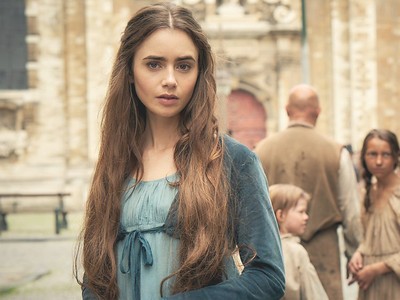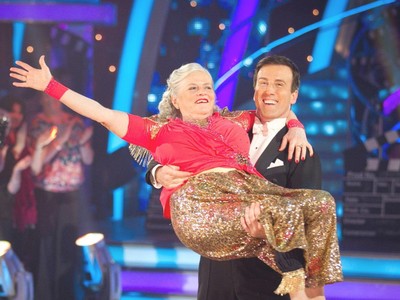 BOXING DAY: Wednesday 26th December
The Midnight Gang, 7:30pm BBC1
The Midnight Gang is an adaptation of the book by David Walliams. When Tom gets hit on the head by a cricket ball, he finds himself on the miserable children's ward of St Hugo's Hospital, where he is greeted by a terrifying-looking porter and wicked matron. But things aren't as bad as they seem and Tom is soon to embark on the most thrilling journey of a lifetime. One for the whole family, The Midnight Gang tells the heart-warming and funny story of five children on their quest for adventure, friendship and magic.
The ABC Murders, 9pm, BBC1
It's 1933, and an older and greyer Hercule Poirot has fallen out of the public eye. But when he receives anonymous letters threatening murder, he must take matters into his own hands. John Malkovich leads the cast as Poirot himself in the Beeb's latest Agatha Christie outing. A killer travels the length and breadth of Britain via the railway network. The murderer uses the alias ABC and leaves a copy of the ABC railway guide at the scene of each kill. But as Poirot attempts to investigate, he is thwarted on every front.
Big Fat Quiz of the Year 2018, 9pm, Channel 4
Jimmy Carr is joined by Richard Ayoade, Noel Fielding, Mo Gilligan, David Mitchell, Claudia Winkleman and Michelle Wolf as they battle it out to see who can remember most about the last 12 months. We're anticipating plenty of Brexit chat – gulp.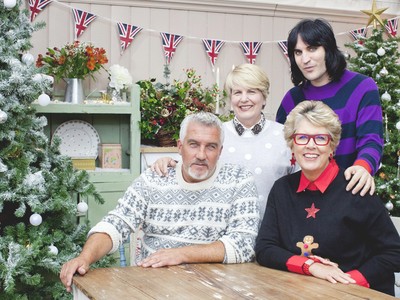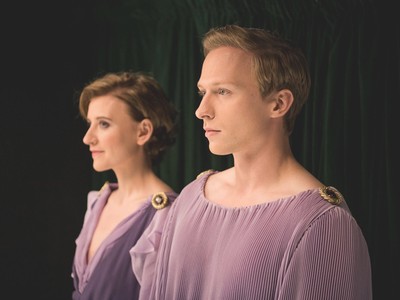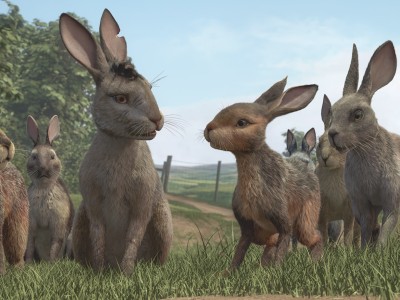 Thursday 28th December
Take That: We've Come A Long Way, 7pm, BBC1
One of Britain's most successful bands, this one-off special sees Take That reunited, with Robbie Williams joining the band to share favourite memories as they reflect on three decades in the spotlight. It also offers up candid, previously unseen material that they shot over the years. The band takes us on a guided tour of significant Take That locations, with some memorable fan surprises along the way. With a glimpse of their preparations for their anniversary album, we also see them in the studio with Bee Gees legend Barry Gibb.

Sunday 30th December
Les Misérables, 9pm, BBC1
The ambitious six-part series is already set to become the BBC's biggest 2019 show. In 1815, France is on its knees after defeat at the battle of Waterloo. Jean Valjean (Dominic West) is nearing the end of his sentence after serving 19 years for a petty crime and is released by ambitious prison guard Javert (David Oyelowo) – who continues to hold a grudge. Meanwhile, Parisian seamstress Fantine (Lily Collins) is drawn to the charming Felix (Johnny Flynn). Based on Victor Hugo's historical novel, the show also stars Olivia Coleman, Ellie Bamber and Derek Jacobi.

NEW YEAR'S EVE: Monday 31st December
Madness Rocks Big Ben Live, 11:35pm, BBC1
Live from central London, Madness will follow in the footsteps of Robbie Williams and Chic by ringing in NYE on the Beeb. Suggs and co will perform the hits as the show builds up to midnight and the fireworks display over the River Thames, before performing for an hour after the clock strikes 12.

NEW YEAR'S DAY: Tuesday 1st January
Doctor Who, 7pm, BBC1
As the new year begins, a terrifying evil from across the centuries of Earth's history is stirring. As the Doctor (Jodie Whittaker), Ryan (Tosin Cole), Graham (Bradley Walsh) and Yaz (Mandip Gill) return home, will they be able to overcome the threat to planet Earth?
The Great New Year's Bake Off, 7:40pm, Channel 4
For the second of Channel 4's festive Bake Off specials, it's Kate Henry from the 2014 series, Dr Tamal from 2015, 2016 winner Candice, and finalist Steven from 2017 all hoping to impress the judges. Plus, Britain's biggest boyband, The London Gay Men's Chorus, will ring in 2019.
Luther, 9pm, BBC1
He's back! A new spate of nightmarish murders brings DCI John Luther (Idris Elba) to once again face the depths of human depravity on the streets of London. As the body count rises and gangster George Cornelius applies his own pressure, can Luther catch a killer and save his own neck?
The Inbetweeners: Fwends Reunited, 9pm, Channel 4
Together again for the first time in four years, Simon Bird, James Buckley, Blake Harrison and Joe Thomas – aka Will, Jay, Neil and Simon – are all on board for an action-packed, fun-filled celebration, looking back over ten years of The Inbetweeners.
DISCLAIMER: We endeavour to always credit the correct original source of every image we use. If you think a credit may be incorrect, please contact us at info@sheerluxe.com.