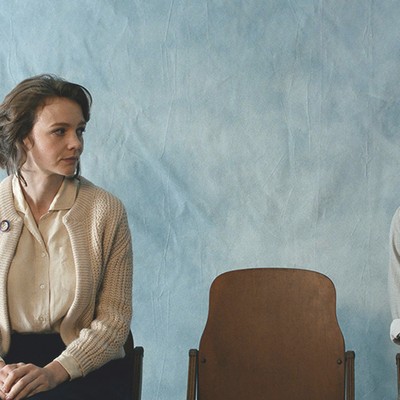 Film Review: Wildlife

A domestic drama from first-time director Paul Dano, Wildlife is a film that crackles with tension and a lingering sense of unfulfilled ambition. With a superb cast and the space to allow them to shine, this slow-burner is an absolute must-see…

What's the premise?
The directorial debut from Paul Dano (There Will Be Blood, Little Miss Sunshine), Wildlife is an adaption of Richard Ford's 1990 book of the same name, written by Dano and his partner, actor and screenwriter Zoe Kazan (Ruby Sparks). Set in 1960s Montana, the story focuses on Jeanette and Jerry Brinson, a married couple who've recently arrived in the sleepy town of Great Falls. Both in their mid-thirties, we're presented with no backstory, yet we can glean that they've been together for around 15 years. They have a 14-year-old son, and when thin cracks start to show in their relationship, both seem keen to uncover more meaning from life outside their marriage.
Fired from his new job as a golf caddy, Jerry's (Jake Gyllenhaal) soft swagger ("That's the problem, I'm too well liked") fails to mask his wounded pride. Jeanette's (Carey Mulligan) response is to prepare dinner, soothe her husband's ego and smooth things over. Despite this optimistic reaction, there's a sense it's not the first time this has happened. But when Jerry decides to take an ill-paid role fighting a forest fire close to the Canadian border – rather than settle for a steady job to support the family – something in Jeanette snaps.
With her husband gone, she gets a job of her own at a car dealership owned by local older businessman, Warren Miller (Bill Camp), a divorcee she soon strikes up a bizarre relationship with.
Meanwhile, mild-mannered teenager Joe (Ed Oxenbould) takes up the role of man of the house: he quits his football team, gets a weekend job at his local photography studio and starts cooking dinner. With the story mostly told during his father's absence, the tale pulls focus onto his mother's transformation, from her own disappearances through to the whirlwind affair that's conducted in front of her bewildered son. In fact, every fight, kiss and failing throughout Wildlife is shown through the eyes of Joe – whose resigned silence says more than words ever could.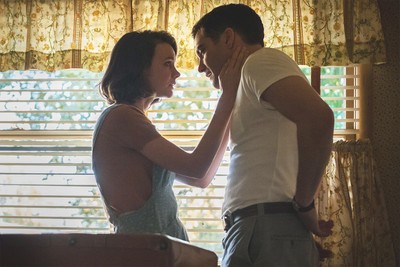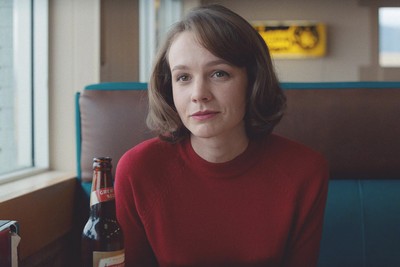 Who stars?
 Aside from a few minor characters, Wildlife centres on the family of three and their individual and collective relationships. Despite being absent for much of the film, Gyllenhaal impresses as the head of this family in crisis. A man in silent turmoil, Gyllenhaal brings much the role of brooding Jerry, whose pride stops him from returning to his old job, at the same time as sleeping on the sofa and drinking beers in front on a broken television set late at night.
You can sense Mulligan relishing the chance to play the conflicted Jeanette. As she's left to fend for herself, she begins to dress in her old tight jeans and backless dresses (the fashion throughout deserves a mention all of its own), rolls her hair and starts sipping whisky in the afternoons. At a dinner at Miller's house, she dances seductively, first with poor Joe, then with an obliging Miller. She wants more from life but is stifled by her existence as a 60s housewife. As the film gathers pace, her rage and impulsiveness jars with her earlier willingness to play nice. It's thrilling to see, and has seen many hail this as Mulligan's best performance to date.
Yet it's Oxenbould that's a revelation. Sensitive, studious and acned, Joe paints this portrait of domestic drama through his reactions to the events around him, his striking blue eyes often flickering between his parents. Pulled in two directions by his volatile father and ambitious mother, he is keen to impress both, yet can only do so much at the age of 14. Special mention must also go to Bill Camp, who plays the role of undesirable divorcee Miller with relish and surprising sensitivity.
Did SL rate it?
This is a slow burner, but one that allows its characters to unfold. By letting the camera linger on the imposing Montanan surroundings – and they really are scene stealers – Dano ensures that the quieter, conversational moments resonate. This is most impactful when Jeanette pulls Joe out of school to see the fires for themselves. Up close, they witness exactly what his father has left them for – devastation and danger
Before we even see the fires for ourselves, we hear them crack and bellow and sense their impact on Joe's face. Yet it's only when the fire is reflected in Joe's wide eyes that we begin to get a sense of what Jerry's decision has led him to. As Joe returns to the car, the camera pans back to the forest, sweeping from the greenery of the ground right up to the smoking treetops and orange flames that ultimately engulf the screen. In light of the deadly wildfires that are currently sweeping through California, this particular scene is the one that stays with you long after you've left the cinema.
We've always loved Dano as an actor, and in the director's chair he brings the same intensity and attention to detail. We're excited to see what he does next.
Wildlife is in cinemas now
DISCLAIMER: We endeavour to always credit the correct original source of every image we use. If you think a credit may be incorrect, please contact us at info@sheerluxe.com.