New To Netflix & Amazon Prime December 2018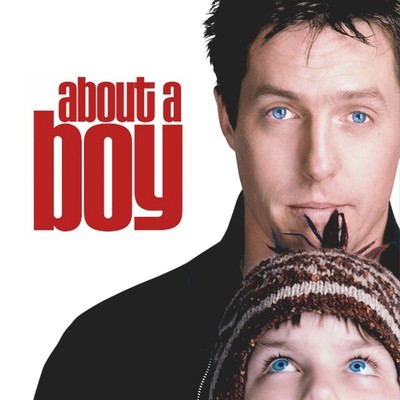 About A Boy
A must watch  when you're hungover on the sofa, this comedy-drama stars Hugh Grant as Will, a rich, child-free and irresponsible Londoner in his 30s who, in search of available women, invents an imaginary son and starts attending single-parent meetings. As a result of one of his liaisons, he meets Marcus (Nicholas Hoult), an odd 12-year-old boy with problems at school. Gradually, Will and Marcus become friends, and as Will teaches Marcus how to be a cool kid, Marcus helps Will to finally grow up.
Available to watch now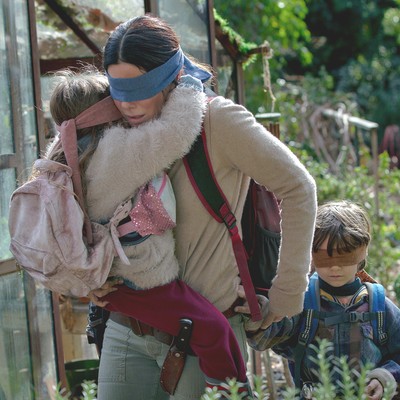 Bird Box
When a mysterious force decimates the population, only one thing is certain – if you see it, you die. The survivors must now avoid coming face to face with an entity that takes the form of their worst fears. Searching for hope and a new beginning, a woman (Sandra Bullock) and her children embark on a dangerous journey through the woods and down a river to find the one place that may offer sanctuary. To make it, they'll have to cover their eyes from the evil that chases them – and complete the trip blindfolded. Also stars John Malkovich and Sarah Paulson.
Available to watch 21st December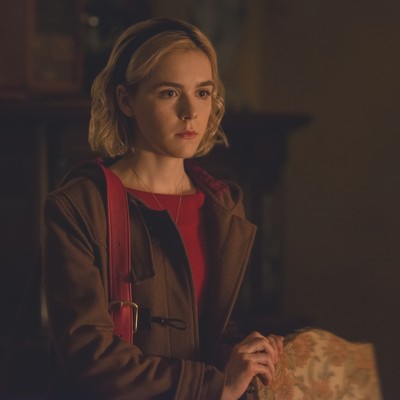 Chilling Adventures of Sabrina: A Midwinter's Tale
Those who devoured this Sabrina reboot on Netflix earlier this year will be pleased to learn that it's back for a one-off Christmas special. All we know is that there's a returning cast and the episode is set during the Winter Solstice – the longest night of the year. Perfect for tiding you over until series two is aired next year.
Available to watch 14th December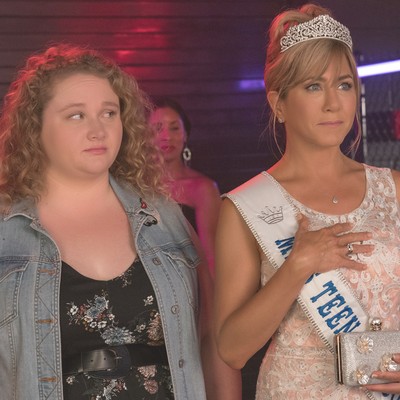 Dumplin'
Directed by Anne Fletcher, Dumplin' follows an outspoken plus-sized teenage girl named Willowdean (Danielle Macdonald), who's known as Will to her friends and Dumplin' to her mother (Jennifer Aniston), a former beauty queen who now runs the local Miss Teen Blue Bonnet pageant. In her small Texas town, Will confidently ignores comments about her weight and listens to Dolly Parton songs obsessively. But when she decides to enter her mother's pageant in protest, her bold move encourages other contestants to follow in her footsteps, redefining the town's traditions in the process.
Available to watch now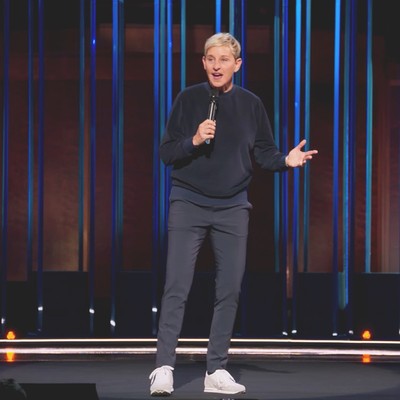 Ellen DeGeneres: Relatable
Eternally popular TV host Ellen Degeneres won't be using her daytime voice in this – a live stand-up set filmed in Seattle. In her first comedy special since 2003, the comedian revisits her road to stardom and details the heartfelt – and hilarious – lessons she's learned along the way.
Available to watch 18th December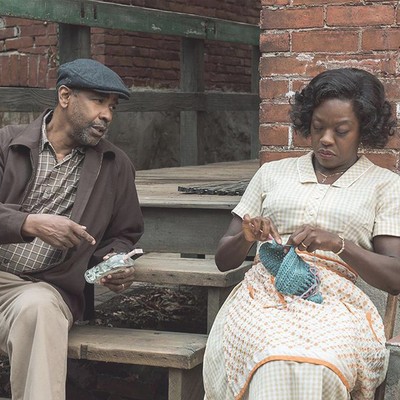 Fences
Troy Maxson (Denzel Washington) makes his living as a sanitation worker in 1950s Pittsburgh. Maxson once dreamed of becoming a professional baseball player, but was deemed too old when the major leagues began admitting black athletes. Bitter over his missed opportunity, Troy creates further tension in his family when he squashes his son's (Jovan Adepo) chance to meet a college football recruiter. Also stars Viola Davis, on formidable form.
Available to watch now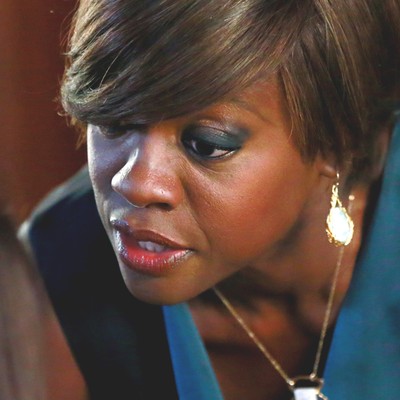 How To Get Away With Murder – Series 4
Annalise Keating (Viola Davis), a brilliant, charismatic and seductive professor of defence law, teaches a class called How to Get Away With Murder. Annalise, also a criminal defence attorney, selects a group of students – the best and the brightest – to assist with cases at her firm alongside her employees, the trustworthy and discreet Frank Delfino (Charlie Weber) and Bonnie Winterbottom (Gilmore Girls alum Liza Weil), an associate attorney. In this newest series, mysteries arise that test everyone's limits and reveal dark truths.
Available to watch now
Mowgli: Legend of the Jungle
The long-awaited Jungle Book remake it here. Human child Mowgli is raised by a wolf pack in the jungles of India. As he learns the often harsh rules of the jungle, under the tutelage of a bear named Baloo and a panther named Bagheera, Mowgli becomes accepted by the animals of the jungle as one of their own, but the fearsome tiger Shere Khan doesn't take a liking to him. There may be greater dangers lurking in the jungle, as Mowgli comes face to face with his human origins. Stars Andy Serkis, Benedict Cumberbatch, Naomi Harris, Christian Bale and Cate Blanchett.
Available to watch now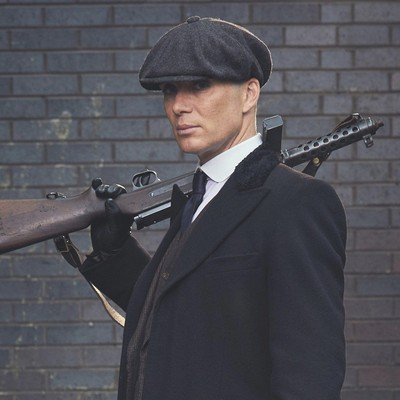 Peaky Blinders – Series 3
It is 1924, and Tommy Shelby (Cillian Murphy) battles with forces that threaten to split his family apart. The series begins with Tommy's long-awaited wedding day. A mysterious visitor imperils the entire Shelby family, and Tommy finds himself pulled into a web of intrigue more lethal than anything he has yet encountered.
Available to watch now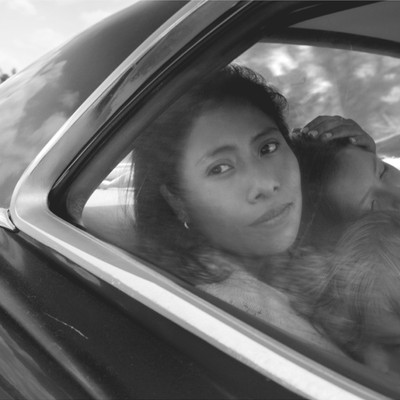 Roma
Roma is the newest film from Academy Award winner Alfonso Cuarón, director of Gravity and Children of Men. Made for Netflix and shot in black and white, Roma is a vivid, emotional portrait of domestic life and social hierarchy set against Mexicos's political turmoil of the 1970s. Already being hailed by critics as an Oscar winner, this is the most exciting film to hit Netflix this year.
Available to watch 14th Decembe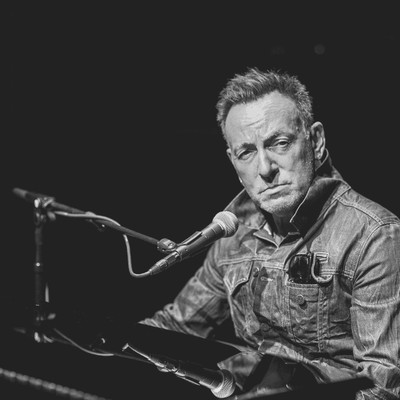 Springsteen On Broadway 
The critically acclaimed, three-times extended Broadway phenomenon makes its global debut on Netflix. Springsteen on Broadway is a solo acoustic performance written and performed by Bruce Springsteen. Held at Jujamcyn's Walter Kerr Theatre, those without a ticket can now enjoy an intimate night with Bruce, his guitar, a piano, and his stories.
Available to watch 16th December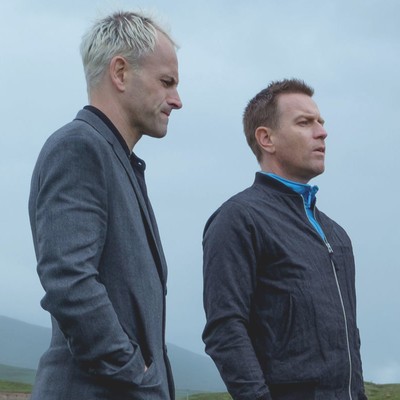 T2: Trainspotting
First there was an opportunity, then there was a betrayal. Twenty years later, Mark Renton (Ewan McGregor) returns to the only place that he can ever call home. There waiting for him are old buddies Spud (Ewen Bremner), Sick Boy (Jonny Lee Miller) and Begbie (Robert Carlyle). Sorrow, loss, joy, vengeance, hatred, love, fear, regret, self-destruction and mortal danger are also all lined up and ready to welcome him.
Available to watch soon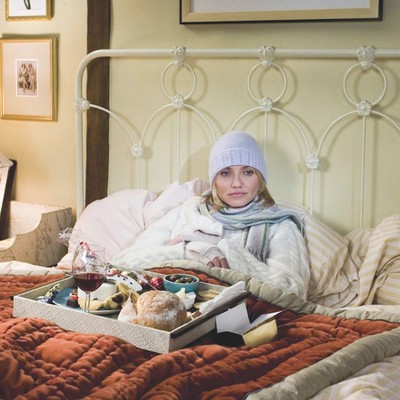 The Holiday
Dumped and depressed, English rose Iris (Kate Winslet) agrees to swap homes with similarly unlucky in love Californian Amanda (Cameron Diaz) for a much-needed break. Iris finds herself in a palatial Hollywood mansion while Amanda navigates the lanes of a picture-perfect English village. Soon enough, both lovelorn ladies bump into local lads perfect for a romantic pick-me-up. Also stars Jude Law and Jack Black. The perfect Christmas watch.
Available to watch now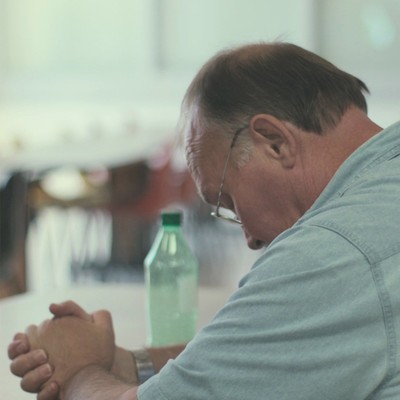 The Innocent Man
Netflix's newest true crime drama is based on John Grisham's 2006 non-fiction book The Innocent Man: Murder and Injustice in a Small Town. The series tells the story of Ronald 'Ron' Keith Williamson of Ada, Oklahoma, a former minor league baseball player who was wrongly convicted in 1988 of the rape and murder of Debra Sue Carter in Ada and was sentenced to death. Here, we discover his experience of serving 11 years on death row.
 
Available to watch 14th December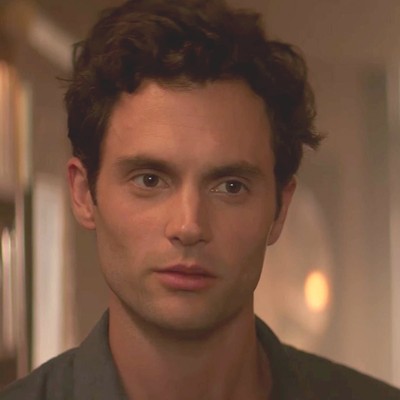 You
Another Netflix Original Series, You is the hypnotic story of Joe Goldberg (Gossip Girl's Penn Badgley), an obsessive yet brilliant New Yorker, who exploits technology to win the heart of Beck (Elizabeth Lail) amid the growing suspicions of her best friend Peach (Shay Mitchell). Joe transforms himself from stalker to boyfriend while doing whatever it takes to eliminate all obstacles standing in his way – even if it means murder.
Available to watch 26th December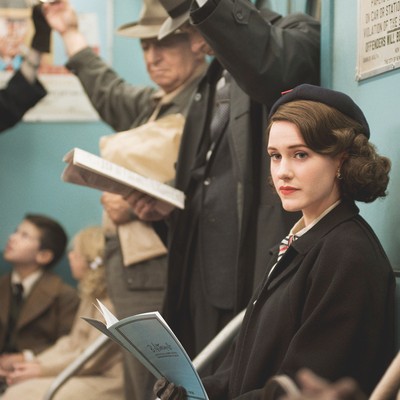 The Marvelous Mrs Maisel – Series 2
The Marvelous Mrs Maisel returns for a second season with five Emmy Awards and a handful of Golden Globes to its name. Written by Gilmore Girls creators Amy Sherman-Palladino and Daniel Palladino, …Mrs Maisel was one of Amazon Prime's most-watched new shows of the year. Starring Rachel Brosnahan as a Jewish housewife in 1950s New York, the second series continues to explore Midge's newfound talent for stand-up comedy.
Available to watch now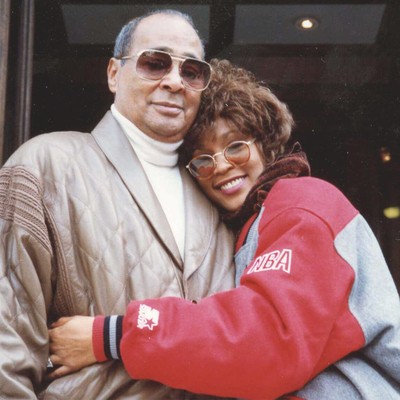 Whitney
The better of this year's two Whitney Houston biopics, filmmaker Kevin Macdonald's (The Last King of Scotland) documentary examines the life and career of the legendary, yet tragic singer. Features never-before-seen archival footage, exclusive recordings, rare performances and interviews with the people who knew her best – plus a surprising revelation.
Available to watch now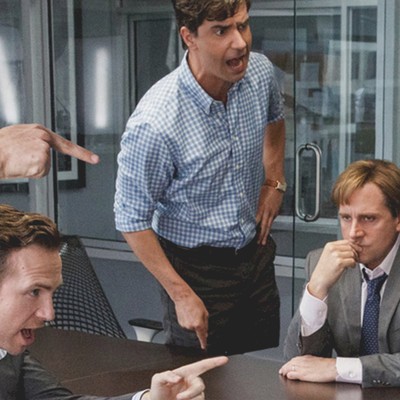 The Big Short
In 2008, Wall Street guru Michael Burry realises that a number of subprime home loans are in danger of defaulting. Burry bets against the housing market by throwing more than $1bn of his investors' money into credit default swaps. His actions attract the attention of banker Jared Vennett (Ryan Gosling), hedge-fund specialist Mark Baum (Steve Carell) and other greedy opportunists. Together, these men make a fortune by taking full advantage of the impending economic collapse in America. Based on a true story.
Available to watch now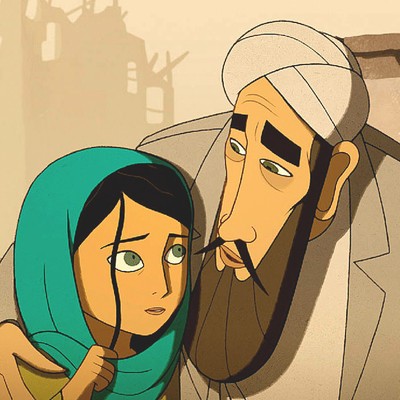 The Breadwinner
Parvana is an 11-year-old girl who lives under Taliban rule in Afghanistan in 2001. After the wrongful arrest of her father, Parvana cuts off her hair and dresses like a boy to support her family. Working alongside a friend, she soon discovers a new world of freedom and danger. Drawing strength from the fantastical stories she invents, Parvana embarks on an epic quest to find her father and reunite her family. A must-watch.
Available to watch now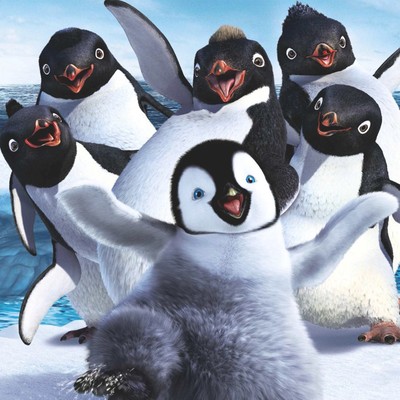 Happy Feet
One to keep the kids happy over Christmas. Son of Memphis and Norma, little sweet penguin Mumble has a big problem: he can't sing a single note. In a world where everyone needs a heart song to attract a soul mate, Mumble feels he doesn't belong there. Our hero Mumble is the worst singer in the world, but he can tap dance brilliantly.
Available to watch now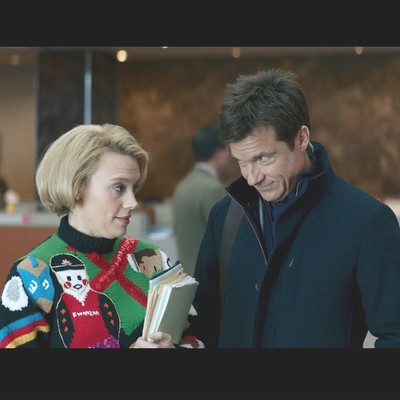 Office Christmas Party
When the CEO (Jennifer Aniston) tries to close her hard-partying brother's (T.J. Miller) branch, he and his chief technical officer (Jason Bateman) must rally their co-workers and host an epic office Christmas party in an effort to impress a potential client and close a sale that will save their jobs. One to watch ahead of your own office do.
Available to watch now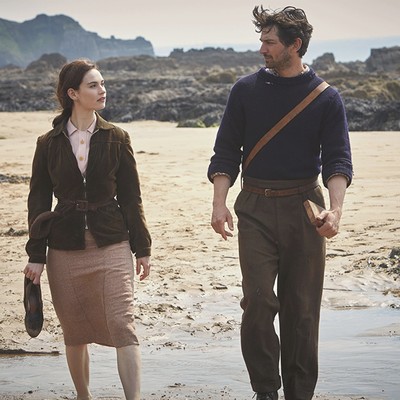 The Guernsey Literary and Potato Peel Society
In 1946 a London-based writer (Lily James) begins exchanging letters with residents on the island of Guernsey, which was German-occupied during WWII. Feeling compelled to visit the island, she starts to get a picture of what it was like during the occupation. Also stars fellow Downton Abbey alumni Jessica Brown Findlay and Matthew Goode.
Available to watch now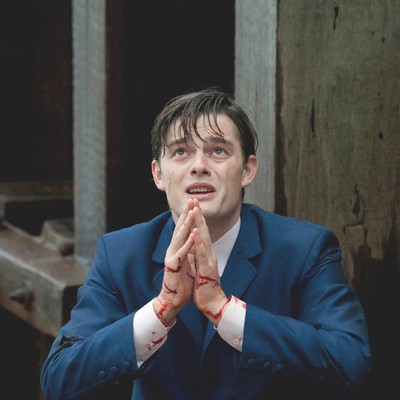 Brighton Rock 
After murdering rival gang member Fred Hale (Sean Harris), Pinkie Brown (Sam Riley) decides to marry Rose (Andrea Risenborough) – the only person who can prove he was behind the murder. However, he is up against Hale's sister and Rose's boss Ida Arnold (Helen Mirren), who turns detective to discover who is behind her brother's demise. Also stars Andy Serkis and John Hurt.
Available to watch now
DISCLAIMER: We endeavour to always credit the correct original source of every image we use. If you think a credit may be incorrect, please contact us at info@sheerluxe.com.