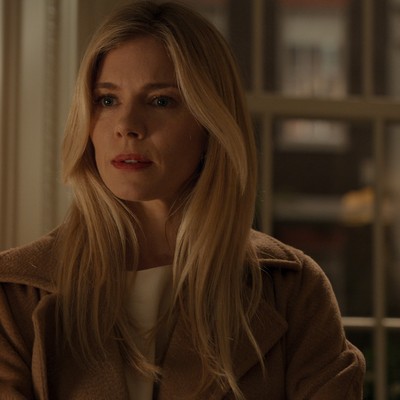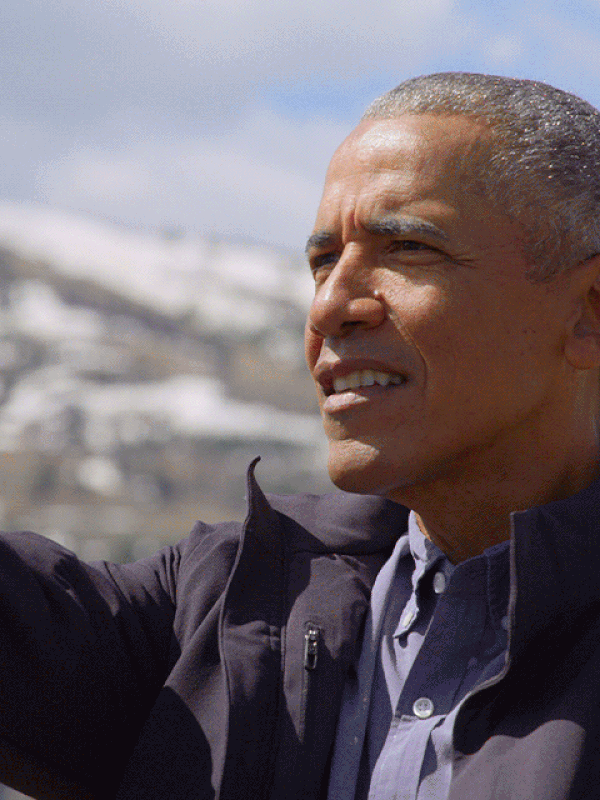 What To Watch Online This Month

There are plenty of exciting TV and film releases to see you through the next month. Featuring new picks across Netflix, Now TV and Apple TV+, here's what to add to your April watch list.

Russian Doll, Series 2 – Netflix
Set four years after Nadia (Natasha Lyonne) and Alan (Charlie Barnett) escaped mortality's time loop together, season two of Russian Doll will continue to explore existential themes through its humorous, sci-fi lens. Discovering a fate even worse than endless death, this season finds Nadia and Alan delving deeper into their pasts through an unexpected time portal located in one of Manhattan's most notorious locations. At first they experience this as an ever-expanding, era-spanning, intergenerational adventure but they soon discover this extraordinary event might be more than they bargained for and, together, they must search for a way out.
Visit Netflix.com
Selling Sunset – Series 5, Netflix
The top real estate brokers at the Oppenheim Group are back. Selling Sunset follows seven of the city's most successful female realtors who all work under the same roof at the number one agency in the Hollywood Hills and the Sunset Strip. This season, the ladies deal with even more mind-blowing mansions, shocking new romances – cough, Chrishell and Jason – and explosive truths that will change their lives, relationships and careers.
Visit Netflix.com
Our Great National Parks, Netflix
From the team behind Blue Planet II comes Our Great National Parks, a five-part series produced and narrated by Barack Obama. Spanning five continents, the series offers wonder and optimism as each episode tells the story of a national park through the lives of its wildest residents and explores our changing relationship with wilderness. Travelling from the waters of Monterey Bay, California, to the bright red soil of Kenya's Tsavo National Park, the series offers options for how we can preserve them for future generations.
Visit Netflix.com
Slow Horses, Apple TV+
Slow Horses is a darkly humorous drama that follows a dysfunctional team of British intelligence agents who serve in a dumping-ground department of MI5 known as Slough House. Gary Oldman stars as Jackson Lamb, the brilliant but irritable leader of the spies, who are where they are because of career-ending mistakes made as they blundered around the smoke-and-mirrors world of international espionage. The cast includes Kristin Scott Thomas, Jack Lowden, Olivia Cooke, Saskia Reeves, Paul Higgins and Freddie Fox, with guest appearances by Jonathan Pryce and Sophie Okonedo.
Visit AppleTV.com
---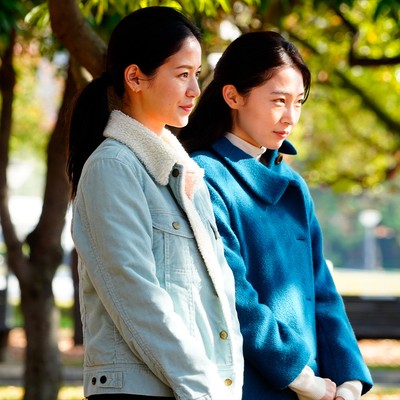 Drive My Car, Mubi
Now's your chance to see this year's best international picture Oscar winner. Adapted from a Haruki Murakami short story, Ryusuke Hamaguchi's Drive My Car focuses on Yusuke Kafuku. Two years after his wife's unexpected death, the renowned stage actor and director receives an offer to direct a production of Uncle Vanya at a theatre festival in Hiroshima. There, he meets Misaki Watari, a young woman assigned to chauffeur him in his beloved red Saab 900. As the premiere approaches, tensions mount among cast and crew, not least between Yusuke and Koji Takatsuki, a handsome TV star who shares an unwelcome connection to Yusuke's late wife. Forced to confront painful truths from his past, Yusuke begins – with the help of his driver – to face the haunting mysteries his wife left behind.
Visit Mubi.com
---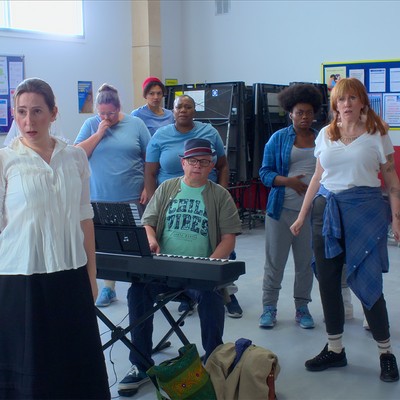 Hard Cell, Netflix
Hard Cell is a documentary-style comedy set in fictional female prison HMP Woldsley. In her usual style, writer and creator Catherine Tate plays multiple characters from Laura Willis, the governor who believes creativity leads to rehabilitation, to Big Viv, the psychopath lifer. The drama is set over a six-week period during which the inmates rehearse a musical directed by ex-Eastenders star Cheryl Fergison. Rehearsals draw together an oddball collection of women who find their voices, grow in confidence and strengthen their friendships.
Visit Netflix.com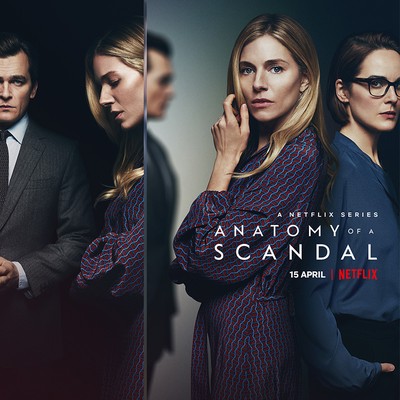 Anatomy Of A Scandal, Netflix
Based on the novel by Sarah Vaughan, this psychological thriller and gripping courtroom drama infiltrates Britain's elite through personal and political scandal, where the truth lies somewhere between justice and privilege. James (Rupert Friend) and Sophie Whitehouse (Sienna Miller) live in a blissful and rarified world. A MP with a loving family at home, James's trajectory appears without limits – until a scandalous secret comes to light. Barrister Kate Woodcroft (Michelle Dockery) has a trajectory of her own, and her prosecution threatens to tear into Westminster, the Whitehouse marriage and her own personal esteem.
Visit Netflix.com
---
The Lazarus Project, Now
New Sky Original drama The Lazarus Project promises to be a gripping eight-part action thriller from acclaimed writer Joe Barton (Giri/Haji). When George (Paapa Essiedu, Gangs of London) wakes up one day and finds himself reliving a day from months ago, he thinks he's lost his mind. Worst of all, he seems to be the only one who's noticed what's happened. Until he meets Archie (Anjli Mohindra, Vigil), who recruits him for the Lazarus Project – a secret organisation that has harnessed the ability to turn back time whenever the world is under threat of extinction. Then a freak accident harms someone close to George. Lazarus won't let him turn back time to undo it – unless there is that threat of global extinction. Now George must choose to stay loyal or go rogue.
Visit NowTV.com
White Hot: The Rise & Fall of Abercrombie & Fitch, Netflix
Abercrombie & Fitch conquered malls in the late 1990s and early 2000s with gorgeous models, pulsing dance beats and a fierce scent that emanated from every shopfront. But while the brand was running white hot, its popular 'all-American' image began burning out as controversy surrounded its exclusionary marketing and discriminatory hiring. This new documentary takes a look at what happened next.
Visit Netflix.com
Return to Space, Netflix
Oscar-winning directors Elizabeth Chai Vasarhelyi and Jimmy Chin (Free Solo, The Rescue) point their lenses to the sky, covering the rise of SpaceX and Elon Musk's two-decade effort to resurrect America's space travel ambitions. Offering access inside the first crewed mission launched from US soil since the retirement of the Space Shuttle in 2011, this is an intimate portrait of the engineers and astronauts chosen for the historic moment. Following Nasa veterans Bob Behnken, Doug Hurley and their families in the leadup to launch, Return To Space brings viewers along for their thrilling ride to the International Space Station, and into mission control with Musk and the SpaceX team as they bring them back to Earth.
Visit Netflix.com
Shining Girls, Apple TV+
Based on Lauren Beukes's bestselling novel, Shining Girls follows Kirby Mazrachi (Elisabeth Moss) as a Chicago newspaper archivist whose journalistic ambitions are put on hold after a traumatic assault. When Kirby learns that a recent murder mirrors her own case, she partners with seasoned yet troubled reporter Dan Velazquez (Wagner Moura) to uncover her attacker's identity. As they realise these cold cases are linked, their own personal traumas and Kirby's blurred reality allow her assailant to remain one step ahead. The gripping drama also stars Phillipa Soo, Amy Brenneman and Jamie Bell.
Visit AppleTV.com
DISCLAIMER: We endeavour to always credit the correct original source of every image we use. If you think a credit may be incorrect, please contact us at info@sheerluxe.com.