What To Book In London This January

It might be January, but that doesn't mean it's game over for everyone - here's our list of 11 events to check out this month will keep you entertained, fed and watered well into 2019…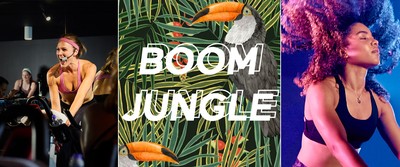 TRY TWO NEW CLASSES HERE: Boom Cycle
Boom Cycle is giving Hammersmith a reason to rise early this January with two new classes. Starting on 15th January (6:30am and 7:30am), Boom Cycle will be hosting 'Boom Jungle', a morning rave ride experience. Riders will step into a jungle extravaganza the moment they walk through the door and hop on the saddle to their 45-minute 'wild ride', followed by a DJ set. On 17th January, join host Denise Gray for a 45-minute '(SP)IN!' ride: a chance for mothers to escape their daily stresses. Post-ride, guests are invited to pull up a seat at the ultimate mothers meeting, a panel talk with guests including Anna Hayes, a Mindfulness-Based Cognitive Therapy (MBCT) teacher and author specialising in pre- and postnatal health and wellness; founder of #MumsThatSlay Yvadney David; and London based PT Alice Rickard. 
10 Hammersmith Grove, Hammersmith, W6 7AP; 15th and 17th January 
Visit BoomCycle.co.uk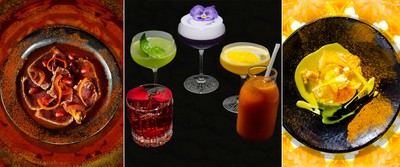 EAT FOR A GOOD CAUSE HERE: Chotto Matte
This month, Soho restaurant Chotto Matte has put together an array of lively dishes to raise awareness and support for mental health charity MIND. Launching on 14th January, executive chef Jordan Sclare will serve up a full spectrum of colour, with dishes designed to positively impact mood, using the science of chromotherapy. Yellow, the colour of intellect, creativity and personal power will be a hake and turmeric dish with a vibrant yellow Peruvian corn sauce and a 'Flor de Manzana Pansy' cocktail, while green – centred around balance, harmony and nature – will be served in the form of a Japanese rice hotpot with edamame, spinach and feta, and a yuzu martini with basil leaf. £1 from every bill throughout the campaign will be donated to support MIND. 
11-13 Frith Street, Soho, W1D 4RB; until 31st January  
Visit Chotto-Matte.com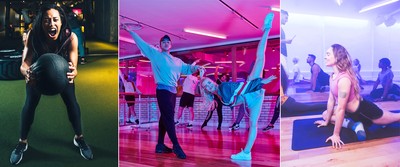 PACK A PUNCH HERE: Gymbox​
Gymbox has launched a series of new classes that pack a punch when it comes to combatting the challenges of today's desk-bound, stressed-out lifestyles. Fresh classes for 2019 include 'Painkillers', a class geared towards those who are seized up from office jobs, need help finding a balance between hardcore training sessions, or for those recovering from injury. We're intrigued by the sound of 'Anger Management', which includes both exercise and relaxation segments to help relieve everyday stress, split into three segments. To start off with, Gymbox trainers will incite anger. Then, using high velocity movements, such as hitting a target with a baseball bat or pushing and flipping tractor tyres, you will release your anger. Finally, the class will finish with a meditative cooling-off period. A great opportunity to blow off steam. 
Various locations and dates 
Visit Gymbox.com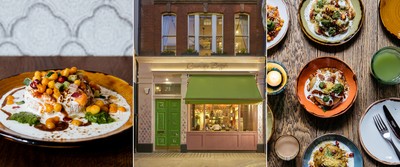 BEAT THE JANUARY BLUES HERE: Cinnamon Collection​
Leave those post-Christmas blues at home and dine at one of top chef Vivek Singh's modern Indian restaurants, where a series of deals is sure to spice up your January. We like the sound of Cinnamon Kitchen's 'Happy Days' offer – 2 for 1 on all of its dishes at its two sites in Battersea and the City. For a trip around the ancient bazaars of India without having to hop on a plane, head to Cinnamon Bazaar in Covent Garden for unlimited chaat and chai for £10pp. Guests can enjoy as much of this moreish traditional snack as they please, alongside plenty of tea. 
Cinnamon Kitchen Battersea, 4 Arches Lane, Battersea, SW11 8AB; Cinnamon Kitchen City, 9 Devonshire Square, City, EC2M 4YL; and Cinnamon Bazaar, 28 Maiden Lane, Covent Garden, WC2E 7JS; until 31st January 
Visit CinnamonCollection.com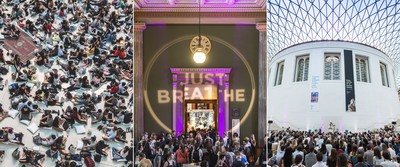 LEARN MEDITATION HERE: Just Breathe​
This January, join over 500 Londoners as the Just Breathe community explores the importance of real-world connection in combating loneliness. Just Breathe was started two-and-half years ago by Michael James Wong as a place for Londoners to find quiet and calm and learn the benefits of meditation in a modern world. It has grown to be one of the most diverse meditation communities in the world, with up to 5,000 people attending its live gatherings and Quiet Clubs. This month's theme is 'Home is not a place, it's a sense of belonging'. Expect an evening of connection through music, sharing, creativity and meditation. 
The Old Truman Brewery, 91 Brick Lane, Shoreditch, E1 6QR; 14th January 
Visit Eventbrite.co.uk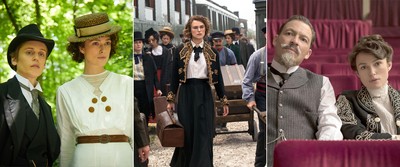 WATCH THIS: Colette​
After moving to Paris, author Sidonie-Gabrielle Colette (Keira Knightley) agrees to ghost-write a semi-autobiographical novel for her husband Henry 'Willy' Gauthier-Villars (Dominic West). Its success soon inspires her to fight for creative ownership and overcome the societal constraints of the early 20th century. The themes of ownership, power, publicity and creativity are brought deliciously to life by Knightley and West in this sparky, thoroughly-modern period piece. 
In cinemas now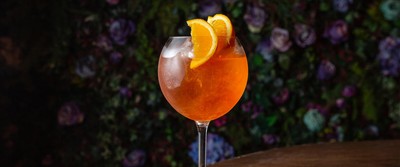 IGNORE DRY JANUARY HERE: Pergola London​
To combat the January blues, Pergola London is offering guests the chance to double their bar tabs throughout the month. The antithesis to Dry January, both Pergola Olympia and Pergola Paddington will ensure merriment continues into 2019 by doubling the bar tab for groups of friends who pre-order in advance (a minimum of £30 per group, up to £500). Drinks on offer include Aperol Spritz, passionfruit martinis and mojitos on tap, craft beers, wine and house cocktails. The offer is valid on any Wednesday, Thursday or Friday (day or night) – perfect for anyone with a January birthday. 
5 Kingdom Street, Paddington, W2 6PY and Olympia Car Park, Olympia Way, Kensington, W14 8UX; until 31st January 
Visit PergolaLondon.com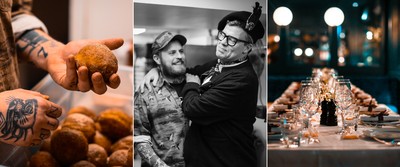 CELEBRATE BURNS NIGHT IN STYLE HERE: Quo Vadis​
Quo Vadis has announced the line-up for part one of its 'Quo Vadis & Friends: 2019' series. The series, now approaching its third year, sees head chef Jeremy Lee invite his friends from some of the most exciting kitchens in the UK, to come and cook a supper on the second floor of the Quo Vadis club. This month, Lee Tiernan and his Black Axe Mangal crew return for a third year to blow up Quo Vadis on Burns Night. Previous years have seen foie gras ice-cream doughnuts; duck eggs with whipped sea urchins and monk's beard; mutton with 'numbing spices'; and a showstopper 'Cock em bouche' dessert. There will also be traditional neeps and tatties from Jeremy, plus the obligatory bagpipes. 
26-29 Dean Street, Soho, W1D 3LL; 25th January 
Visit QuoVadisSoho.co.uk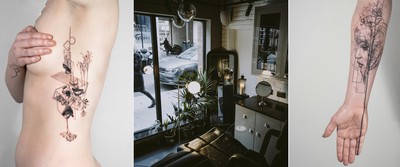 GET SOME NEW YEAR INK HERE: The Curtain Hotel​
The Curtain Hotel in Shoreditch has collaborated with North London tattoo studio Through My Third Eye to open a pop-up parlour on the hotel's ground floor. Through My Third Eye is best known for its authentic artists and co-founders; Mowgli and Emma Bundonis. The pair will work on a close and personal basis with each client, offering a complimentary consultation to work together on creating a unique design, specifically tailored to each client's desires and needs. To mark this partnership, Through My Third Eye is offering a range of flash tattoos, designed specially by the duo and available exclusively at the hotel. 
45 Curtain Road, Shoreditch, EC2A 3PT 
Visit TheCurtain.com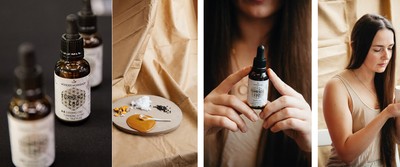 GET THE LOWDOWN ON CBD HERE: Wunder Workshop​
It's the health buzz on everyone's lips, but what does CBD oil really do? Why and how should you take it? And what is our endocannabanoid system? Join Tom Smale from turmeric brand Wunder Workshop for an evening tasting and learning about the power of this ancient plant for modern day living. The masterclass will be held at Mortimer House, a six-floor Art Deco holistic members club which aims to provide a new experience for those who wish to create, work and unwind in equal measure. 
Mortimer House, 37-41 Mortimer Street, Fitzrovia, W1T 3JH; 16th January  
Visit WunderWorkshop.com
DISCLAIMER: We endeavour to always credit the correct original source of every image we use. If you think a credit may be incorrect, please contact us at info@sheerluxe.com.