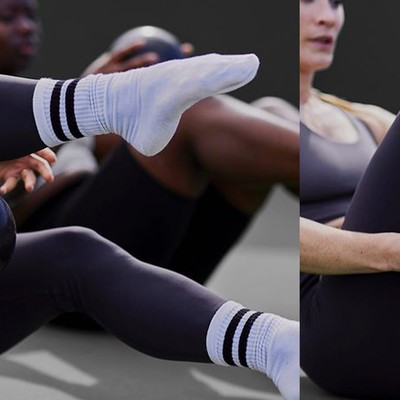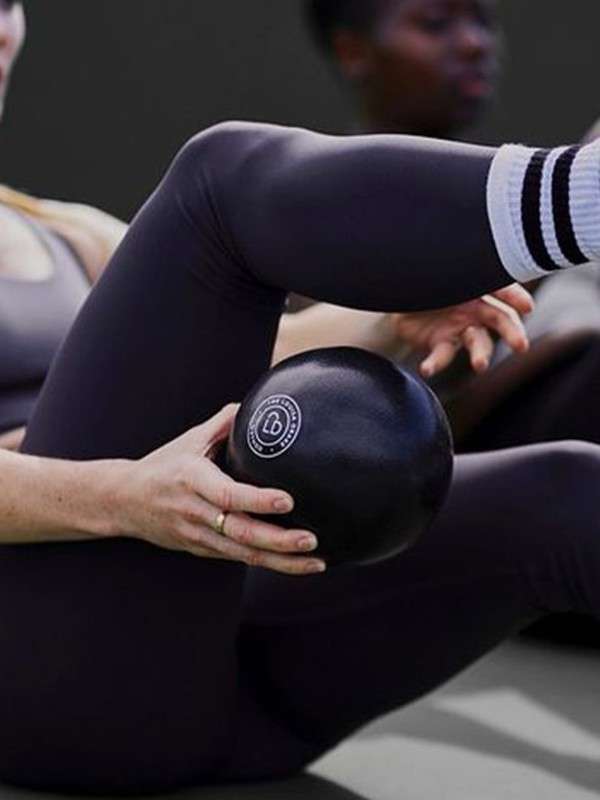 8 Of The Best Low-Impact Workouts

HIIT may feel good, but it isn't necessarily the most effective way to get results. From Pilates and active stretching to barre with a side of breathwork, these are the PT-approved online workouts for a low-impact burn – no burpees in sight…

By Tor West
Best For Calming The Mind:
The Yoga Class
While working as a model, Laura Dodd discovered the benefits of yoga went further than just the physical, and it fast became her go-to method for unwinding. The Yoga Class, Laura's online platform, is our top choice for nourishing, low-impact movement to improve strength, tone, mobility and posture. Classes, all of which are on demand and can be done at a time to suit you, range between ten and 60 minutes, and include yoga flows across seven different styles of yoga, Pilates, barre, pre- and post-natal, breathwork and guided meditations. 
THE DETAILS: Membership provides unlimited access to Laura's full library of 250+ online classes with new content added every week – subscribe for either £19.99 per month or £139 for the year. Whichever option you choose, your first 14 days are free. 
Visit TheYogaClass.co
Best For An Endorphin Boost:
Paola's Body Barre
Paola di Lanzo is the name behind Paola's Body Barre (PBB), which offers classes from its Fulham studio as well as online and on demand. Fitness has always been part of Paola's DNA but it wasn't until she discovered the sculpting benefits of Pilates after the birth of her third child that PBB was born. Fast-forward several years and she's amassed a loyal following who come back time and again for her challenging, results-driven classes, all of which are low-impact. Start with PBB Signature, which has a strong focus on the core, or mix things up with PBB Burn and Sculpt, designed to improve balance, technique and posture.  
THE DETAILS: If you're based near Fulham, you can get unlimited studio classes for £50 for two weeks. Your first seven days of PBB Online are free, and £20 per month thereafter for unlimited access.
Visit PaolasBodyBarre.com
Best For An Energy Boost:
Isa Welly
A Togolese former professional dancer, Welly is now a nutritional therapist, wellness coach and Pilates instructor – and her holistic, gentle approach gets our vote. Welly's signature workouts are a blend of Pilates, low-impact cardio and strength training – a combination proven to strengthen and tone. Choose from a variety of courses to do in your own time – the self-paced beginner's Pilates course is ideal for those looking to master the basics; the dynamic Pilates series will help you sculpt muscle definition and kickstart sluggish energy levels; while Pilates for weight management incorporates bursts of cardio to enhance fitness levels and keep your metabolism fired.
THE DETAILS: Courses – all of which can be downloaded to a device and streamed in your own time – start from £39. Welly is also available for private sessions – contact her for more information.
Visit IsaWelly.com
Best For A Deep Stretch:
The Practice
If your idea of a low-impact workout involves stretching out tight hamstrings and hips, realigning a creaky back and resetting a frazzled mind, Annie Clarke's online platform The Practice is for you. So much more than your average YouTube channel, each month brings new full-length classes as well as a meditation centred around a different intention. With a strong focus on mindful breathing and deep stretching, a session with Annie won't disappoint. Annie is currently on maternity leave, but stay tuned for Zoom classes, which will be restarting early next year.
THE DETAILS: Monthly access costs £15 – this includes four new full classes every month, one of them being yin/restorative, access to live community classes, workshops and events, and discounts to live classes hosted by Annie.
Visit AnnieClarke.com
Best For Variety:
Louisa Drake Method
Former professional dancer Louisa Drake's cult method is the go-to for those looking to sculpt and build lean lines. Using resistance bands, light hand weights, ankle weights and stability balls, Louisa and her team believe mixing things up is the key to keeping the body challenged. Whether you join a livestream workout or catch up on demand, you'll be encouraged to keep the body guessing: Sculpt is a low-impact, total body workout with a focus on strength; Shape Changer features bursts of cardio; while Sculpt and Stretch fuses signature LDM moves with mobility work to aid muscle recovery.
THE DETAILS: Unlimited access to live classes (with one-to-one feedback over Zoom) and the on-demand platform costs £65 per month, while access to the on-demand platform on its own is £28 per month, and your first seven days are free.
Visit LouisaDrake.com
Best For Sculpting Lean Lines:
Barre Series
Barre may well be the ultimate way to build a stronger, leaner body without impact, and Catie Miller is the name to know. The founder of Barre Series, which holds classes in its Mayfair studio as well as online, she is passionate about encouraging clients to fall back in love with exercise. Her infectious energy and challenging workouts will leave you feeling uplifted and empowered. Stick with it, and you'll improve your posture, increase flexibility, define and elongate limbs, and kickstart your metabolism within a matter of weeks.
THE DETAILS: Book in with Catie or one of her handpicked team at her studio in Mayfair – a drop-in class costs £25. She also hosts live online classes (£10 each).
Visit BarreSeries.com
Best For Gentle Pilates:
Move With Maia
If you're a Pilates beginner and not sure where to get started, Zoe Maia's Move With Maia offering comes highly recommended. Striking the perfect balance between challenging and relaxing, you'll feel restored after every session – whether it's a 10-minute lower-body session, calming stretch or targeted arm workout. The online library offers hundreds of Pilates classes for you to dip in and out of, as well as tutorials to help you perfect your form. When you're ready to level things up, there are plenty of longer and advanced workouts. All you'll need is a set of light hand weights, a small ball and a resistance band.
THE DETAILS: Monthly access to the platform costs £24.99 per month – this includes new weekly classes, monthly challenges and priority access to retreats. Plus, your first seven days are free.
Visit MaiaWellCo.com
Best For Body Transformation:
Bryony Deery
Discovering Pilates after a road accident when she was 17, Bryony hasn't looked back. An advocate of daily movement – even if it's just ten minutes – her tried-and-tested approach promises to transform body composition and sculpt lean, defined lines. Whether you have a short window in the morning or a little more time on the weekend, her low-impact flows have been designed to target specific body parts – think 20-minute full-body sessions, ten-minute lower body burns, speedy core blasts, and stress-busting breathwork and meditation.
THE DETAILS: Membership to the platform will give you access to an on-demand library of workouts ranging from five to 45 minutes in length as well as live weekly classes – your first seven days are free, and £40 per month thereafter.
Visit PilatesByBryony.com
DISCLAIMER: Features published by SheerLuxe are not intended to treat, diagnose, cure or prevent any disease. Always seek the advice of your GP or another qualified healthcare provider for any questions you have regarding a medical condition, and before undertaking any diet, exercise or other health-related programme.
DISCLAIMER: We endeavour to always credit the correct original source of every image we use. If you think a credit may be incorrect, please contact us at info@sheerluxe.com.