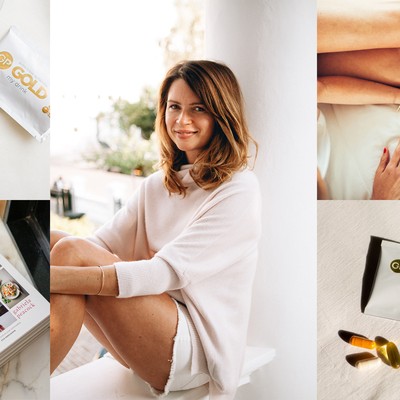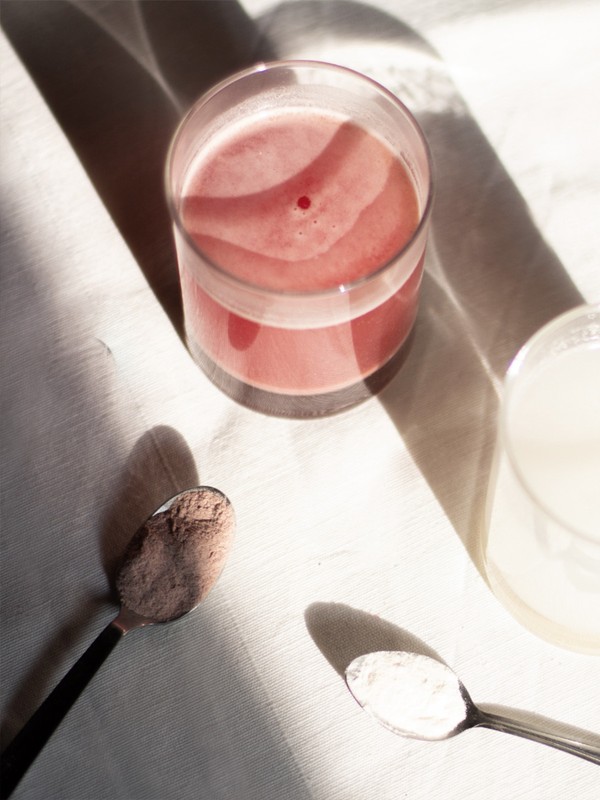 The Gold Standard Supplement You Need To Know About

Sometimes, it feels like you can't move for supplement brands – and from vitamin C to vitamin D, magnesium to omega 3, the options are endless. That's where GP Nutrition is different. Founded by A-list nutritional therapist Gabriela Peacock, its Gold Super Blend and Gold Essential Trio are considered the gold standard of supplements. Formulated using only the finest ingredients, this daily nutrient combination is designed to support your health from the inside out. Here's what makes them unique – plus, an exclusive £30 off for SheerLuxe readers…

Created in partnership with GABRIELA PEACOCK NUTRITION
The Background
A double Sunday Times and Amazon bestselling author and A-list nutritional therapist, Gabriela Peacock's balanced approach to wellness is at the heart of her supplement range, GP Nutrition. "I am all about balance," she explains. "Life is too short to be strict with yourself. I help my clients enjoy the things they love while still being mindful about balancing that with the nutrition their bodies need."
Gabriela's passion for bio-chemistry and the impact supplements can have on overall health and wellbeing led her to design a supplement range that did all the thinking for you. Sleep, immunity, fertility, energy levels, wellness and healthy weight loss – she believes good nutrition is always the foundation. Wanting to help more people than she could in her clinic alone, she created GP Nutrition to simplify the way we shop for supplements. 
The Supplements
Formulated using only the finest essential minerals, vitamins and superfoods to nourish from within, Gabriela's potent nutrient combination is designed to support greater wellness – you can expect to see and feel results in as little as 14 days. Great news if you're looking to put a little spring in your step just in time for the new season…
Gold Essential Trio: Gabriela's holy grail, this trio of supplement capsules contains over 20 key active vitamins and minerals, as well as your entire recommended intake of essential vitamins and minerals like vitamin D, zinc and B12 to support your immune health and energy levels. The daily grab-and-go sachet includes a multivitamin, a high-grade turmeric capsule and a vegan omega supplement – designed to be taken together after breakfast or lunch. Simple.
Gold Super Blend: This easy-to-take powder will provide your body a daily dose of antioxidants, superfoods, protein and vegan collagen, perfectly complementing Gold Essential Trio. It's formulated with a powerful blend of adaptogens, antioxidants, essential vitamins and minerals with a natural wild raspberry flavour – simply stir into cold water and enjoy. Alternatively, blend it into your favourite smoothie for an additional superfood boost.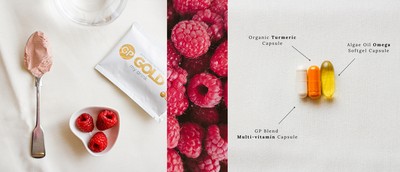 The Benefits
When taken together, these supplements provide more energy and a better-quality sleep; support the normal function of your immune system; reduce tiredness and fatigue; support normal muscle function; plus nourish your hair, skin and nails.
Gold Super Blend
Packaged in easy daily sachets, this is the is the ideal addition to your daily routine for improved energy levels, sleep, brain and cognitive function and hair, skin and nails.
Each sachet contains…
Hydrolysed collagen for skin health
Adaptogens for hormonal balance
Red superfood antioxidants
Vegan protein for balanced energy levels
Gold Essential Trio
With over 20 essential vitamins and minerals, this multivitamin combination has a wealth of health benefits.
HydroCurc™️ – Turmeric Capsule: A bioavailable form of Curcumin (from turmeric), this is a powerful antioxidant and anti-inflammatory.
Algal Oil Vegan Omega 3-6-9 Softgel: A highly nutritious, vegan source of EPA and DHA, this provides essential fatty acids your body cannot produce by itself.
Antioxidant-Rich Multi-Vitamin: Over 20 bioavailable ingredients have been designed to energise and replenish all your vitamin and mineral levels.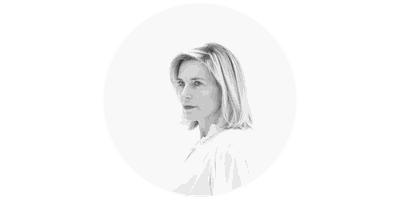 Gold has made a noticeable difference to my gut health, and such a huge improvement in how I feel. I have also noticed that my nails are stronger and my skin is clearer. I love these two products and start every single day with them.
Emma Powell, founder of Rebel360
"Getting everything I need from one product – I couldn't ask for more! I feel energised for the day and my nails have also become stronger since taking. Love, love, love!" – Jessica Mant
"I love GP Gold! The superfood drink is super tasty and versatile – I sometimes add it to yoghurt for breakfast for a change, but usually mix it with water to help increase my daily intake of superfoods. The capsules are an added bonus and I think help with making your skin, nails and hair feel healthier." – Emma Sheppard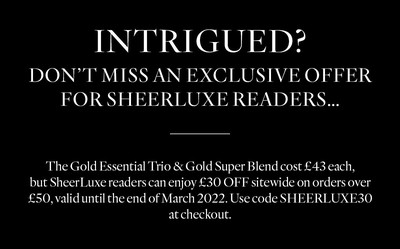 For more information, visit GPNutrition.com
DISCLAIMER: Features published by SheerLuxe are not intended to treat, diagnose, cure or prevent any disease. Always seek the advice of your GP or another qualified healthcare provider for any questions you have regarding a medical condition, and before undertaking any diet, exercise or other health-related programme.