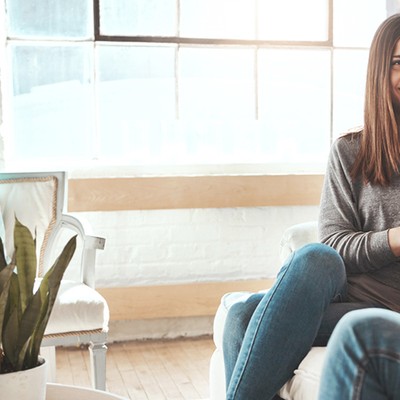 How To Buy A House With A Friend

As most millennials know, getting onto the property ladder is no easy feat. For some of us, teaming up with friends is the best way to share the cost, but money and friends don't always mix. We asked the experts how to buy a place together without ruining your friendship.

First things first – is it a good idea?
It might seem daunting to go into the house business with a good friend – after all, what if the start of your venture sparks the ending of your friendship? But the experts suggest snapping up a property with your mate is a great alternative to going it alone. "Buying a property with a friend can be a great way to enable first-time buyers to get on the property ladder," Tom Page, manager of Fyfe McDade Estate Agent's Shoreditch office, says. "The pooling of funds and the joining of earnings can allow two people, who otherwise would not be able to consider purchasing a property, to move out of the rental market."
 
Dilpreet Bhagrath, mortgage adviser at online mortgage broker Trussle, agrees: "With house prices at eight times the average salary, it's a struggle for many to get on the ladder. Clubbing together with friends to boost your purchasing power can be a smart way to buy your first home, as it means you'll only have to cover a portion of the deposit and your monthly mortgage payments will be lower."

Great! Is there anything I need to be careful of?
As with buying a house with anyone, investing a large quantity of money is not something to be taken lightly and takes a strong element of trust. It might seem awfully unromantic, but Megan Copley, International Sales Manager at the luxury property developer Caudwell Collection, says first and foremost, it's important to seek legal advice: "This is a legal transaction, and needs to be treated, to some degree, without emotion. Buying a property is an exciting and serious decision no matter who you buy a property with, and you should always consider the obligations on you as an owner."
 
And while it's a thrilling prospect, you must make sure you are both as invested as each other in making this process work and not just something you get excited about after a couple of wines, because your deepest, darkest financial endeavours are going to be laid out bare for each other to see. "Even the strongest relationships can be tested and emotions can run high," warns Tom. "What can seem like a great idea when written on the back of a beer mat can be a little different in the cold light of day when you have to seriously look into each other's financial situations. It can get particularly difficult when one party is sacrificing more than the other or is taking more liability in the first instance."
What should we do if we don't have the same amount of money to contribute?
When it comes to deposits and mortgages, Megan suggests an equal playing field is best: "Work out how much deposit you can both put in, then find out how much you can each borrow and come to a balanced budget. Contributing the same deposit with a joint mortgage – and buying a property within this budget – will make everything a lot simpler."
 
There are also a number of different ways you can split your share of the property – Dilpreet says that seeking professional advice will open your eyes to what's available, and you might find that choosing tenancy in common over joint ownership might work better for you both and avoid any tricky financial situations.
 
You can easily check your mortgage affordability online before you start seriously going through the process together – Trussle's Affordability Calculator is a quick way to understand how much you can afford to borrow and will give you a mortgage in principle (a statement from a lender to say that 'in principle' they would lend a certain amount based on the basic information you provided) in a few minutes.

Important things to remember when buying property with a friend:
All parties are responsible for the mortgage payments: If one person misses a payment, the other would still be individually liable for it, and any defaults will affect everyone. Set up a direct debit into one account for joint monthly outgoings.
 
Paperwork and rules don't differ when buying with a friend: Each owner will be jointly liable for the property and costs associated.
 
You need to cover every eventuality: You should know each other well enough to talk about every possible scenario – includes what will happen to the property should you come to sell it, or if one friend wants out so the other is forced to sell, or even if there was a death.
If you want to buy your friend out: You'll need to check your mortgage affordability again to see if you can afford to keep the property and have the mortgage solely in your name. You'll also need to contact a solicitor once again to confirm how to proceed.
DISCLAIMER: We endeavour to always credit the correct original source of every image we use. If you think a credit may be incorrect, please contact us at info@sheerluxe.com.