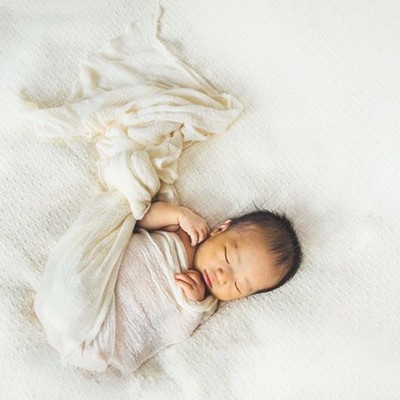 The IVF Postcode Lottery Is Making It Hard For Couples To Get Treatment

Last week, Louise Brown turned 40. A milestone birthday made even more poignant by the fact she was the first person to be born using IVF; she remains a medical miracle and a mark of hope for parents struggling to conceive. But with the postcode lottery, couples are finding it harder than ever to gain access to IVF treatment. Now, Brown is speaking out against the unfair distribution of the treatment to which she owes her life…

The number of areas across the UK getting rid of IVF treatment is growing, according to new data gathered by Fertility Network UK. A survey conducted by the organisation found the proportion of clinical commissioning groups (CCG) offering the recommended three cycles of treatment has fallen to just one in ten as a result of NHS budget cuts. As such, couples now have unequal access to IVF.
Despite the National Institute for Health and Care Excellence (NICE) recommending patients have the full three cycles of IVF if they've been trying to conceive for two years or longer, only 11.5% of CCGs offer all three – most, in fact, offer only one, and some none at all. Last year, Herts Valleys and the Cambridgeshire and Peterborough clinical commissioning groups removed all IVF services; Southend and west Essex cut the number of cycles from two to one; and others, such as Bristol and North Somerset introduced a tighter criterion, reducing the age limit of prospective fathers and same-sex partners to 52, and only funding treatment where neither person in a couple has a living child.
As a result, many couples are now trying their luck abroad, which carries its own risks – according to Aileen Feeney, Chief Executive of Fertility Network, the UK has a policy where only a single embryo can be transferred, whereas in other countries more than one is implanted: "When people go abroad frequently they have multiple pregnancies because more than one embryo is transferred. The biggest risk factor to that is babies being born prematurely."
Private treatment costs thousands, and so unfair access to fertility treatment means those not seeking it overseas are forced to relocate or travel long distances to different areas to gain access. Feeney told the Guardian: "[IVF] seems to be seen as something that can just be cut. [Infertility] is not being considered as what it is, which is a disease that has a massive impact on those suffering from it.
"On top of all the emotional and physical stress of infertility then you have the unfairness of the fact that people cannot have access to something their neighbour could. Then there is the massive financial pressures of going private."
Louise Brown, the first person in the world to be born via IVF in 1978, has also spoken out against the unfair nature of this IVF postcode lottery, telling the Mirror: "It would be good if everyone in the world who needed fertility treatment could get access to it for free or at a cost they can afford. In reality it varies depending on where you live and what is available to you. That is the same in the UK as it is in different countries in Europe and different areas of America. I know Bob Edwards wanted it to be for all."
Physiologist Sir Robert Edwards and surgeon Patrick Steptoe were the two medical professionals that successfully pioneered the IVF treatment that lead to Brown's birth. The pair went on to found the first IVF programme for parents struggling to conceive, training other professionals in the treatment. Edwards was awarded a Nobel prize in 2010 for the development of IVF. In the current climate, if Louise's parents had been trying to conceive today, it's almost guaranteed they wouldn't have been able to access adequate treatment.
But there's a small fraction of hope on the horizon for struggling couples – in June, Theresa May pledged to spend more on the NHS, promising a £20bn boost for the health services. Hopefully, fairer IVF distribution will be on the agenda if and when it comes into play.
To find out more about IVF, including who is eligable for NHS treatment, visit NHS.UK
DISCLAIMER: We endeavour to always credit the correct original source of every image we use. If you think a credit may be incorrect, please contact us at info@sheerluxe.com.