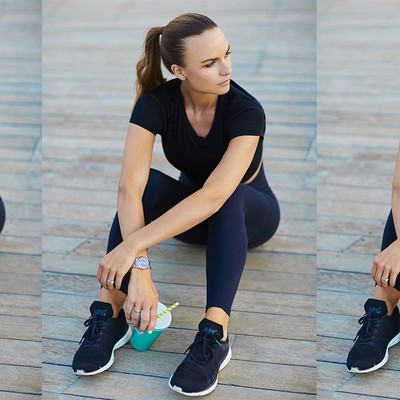 My Week On A Plate: Nathalie Schyllert

As CEO of Bodyism, Nathalie Schyllert advocates a balanced approach to movement, mindset, nutrition and sleep. Currently pregnant with her third child, the former ballerina's days are largely spent juggling a busy career and motherhood. Here's an inside look at her weekly food diary…

MONDAY 
Breakfast: I have two kids, who are five and eight, and I'm also seven months pregnant, so mornings can be a little chaotic. To make life easier, I make us all the same breakfast – today, its creamy porridge with cashew milk, which I top with coconut flakes, berries and maple syrup. It's full of goodness, and I know it will keep the kids fuelled all morning.
Lunch: My office is based at Bodyism's flagship club in Notting Hill, where we have a café that serves organic and gluten-free food. Today, I have a lunch meeting and order the classic Bodyism Pancakes, which are made with Protein Excellence, Bodyism's pea and rice-based protein powder. My colleague orders the avocado on toast, another of my favourites. We share an acai bowl for dessert. At this late stage in my pregnancy, my appetite is bigger than usual, but I try my best to ensure I always choose the healthiest and most nutritious option.
Supper: Whoever said salads are boring hasn't tried my tuna one. The base consists of quinoa and vegetables, then I add olives and avocado for a dose of healthy fats. I drizzle everything with a dressing made from olive oil, lemon, Dijon mustard and honey. I often have a couple of slices of Paleo bread alongside the salad if I'm feeling particularly hungry.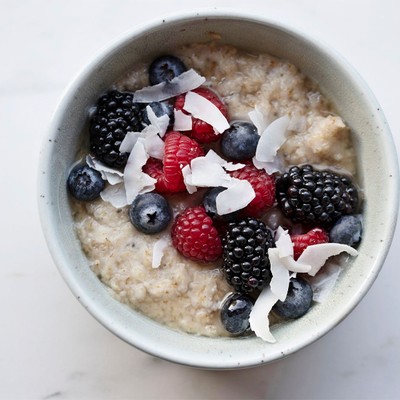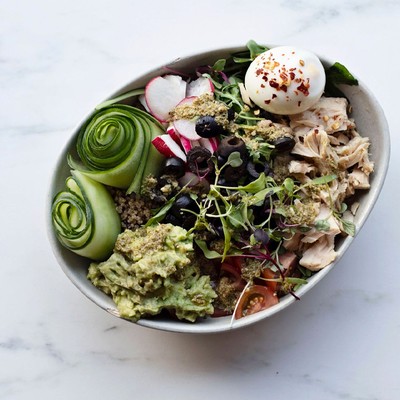 TUESDAY 
Breakfast: I make a tropical bowl the kids and I love. I use a blender to mix frozen mango, banana and coconut milk, and pour it into a bowl before topping it with almond butter, seeds, walnuts and berries. It's the perfect mix of antioxidants, healthy fats and fibre. When I get to work, I have my one coffee of the day, a flat white with oat milk.
Lunch: The avocado on toast at the café is made with gluten-free bread. For an extra dose of protein, I also have a smoothie made with Body Brilliance, one of our bestselling powders. Made with super greens, revitalising minerals and energising herbs, it's packed with fibre, protein and antioxidants. Plus, as it's flavoured with cacao powder, it tastes like chocolate but has the benefits of a salad. 
Supper: You can't beat a one-tray recipe at the end of a busy day. Tonight, I put organic salmon fillets, sliced sweet potato wedges and cherry tomatoes on a tray in the oven and roast at 220°C with some olive oil, salt and pepper, for 20 minutes. It's a great balance of healthy carbohydrates, good fats and organic protein.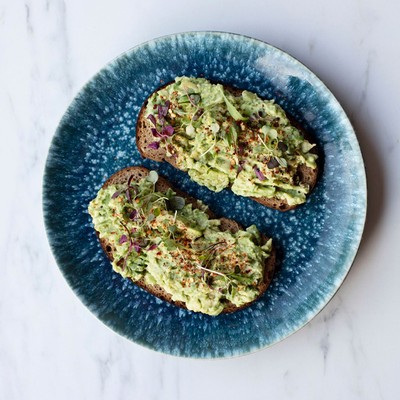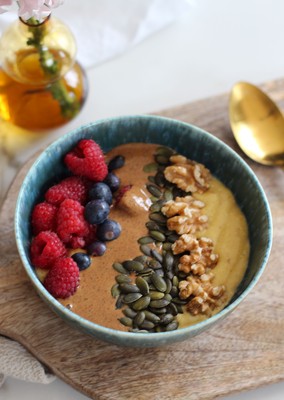 WEDNESDAY
Breakfast: Sometimes I have to prioritise getting the kids ready and fed in the morning, and then wait until I'm at work to have breakfast. I have a morning of meetings today, so I grab a chia pot from the café – we make these fresh every morning and they're easy to eat at your desk. Chia seeds help manage blood sugar levels, among many other health benefits, and I top mine off with some almond butter, coconut flakes and berries. 
Lunch: Today it's a feta salad with lots of raw vegetables, hummus, avocado and sauerkraut. Research shows eating fermented foods like sauerkraut can help support the immune system and improve digestion – I love the flavour and crunch. 
Supper: I got home in good time this evening so took the opportunity to roast a chicken. I serve this with a large green salad and brown rice. I'm lucky my kids aren't fussy and will happily eat most food – they tend to have the same dinner as my husband and I, although I often add a little more spice and flavour to ours after serving theirs.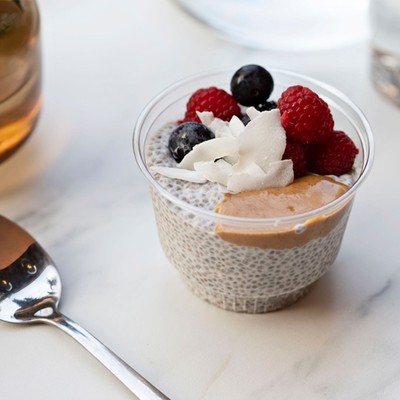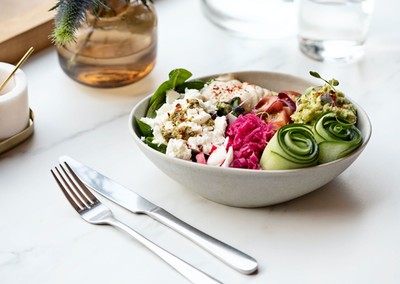 THURSDAY
Breakfast: I could eat banana bread every day. I often make a loaf when I have bananas that are going brown and freeze it in slices, so I always have some on hand. To make this into a proper breakfast, I add almond butter and berries. Instead of a coffee, I have a creamy oat matcha latte.
Lunch: This morning I have back-to-back calls, so when I finally manage to sit down for lunch, I treat myself to a cheese toastie – the dream combination of crunchy bread and soft, melted cheddar cheese. I finish my meal with a Protein Excellence shake made with banana. 
Supper: By the time I get home, I want something quick and nourishing, so I make some soup. I boil organic broccoli, onion, garlic, carrots and potatoes and blend them with olive oil. Soup is the perfect light dinner option at this time of the year and if you make a large batch, you can always heat it up later in the week.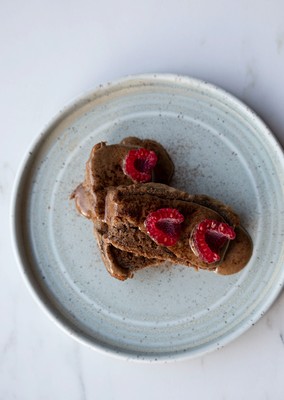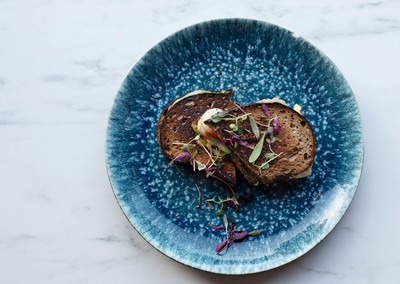 FRIDAY
Breakfast: Granola is the perfect breakfast when you're in a rush. Ideally, try to make it yourself in batches so you can control the sugar content. This morning, I have a bowl of my homemade granola with a few spoons of coconut yoghurt, sunflower seeds and blueberries. 
Lunch: I was craving sweet things today so had an acai bowl for lunch. Acai berries are naturally rich in antioxidants (three times the number found in blueberries), so they're a great way to pack in the nutrition. I always add some nut butter to an acai bowl to make sure the energy is released slowly and steadily. 
Supper: I've used Potage for years and love having my freezer stocked with its delicious meals for those nights when I don't have the time to cook but still want something healthy. Its food is homemade, and you can tell the difference in quality compared to other pre-prepared brands. This evening, we had a black bean and quinoa chilli, which I ate with homemade guacamole and Greek yoghurt.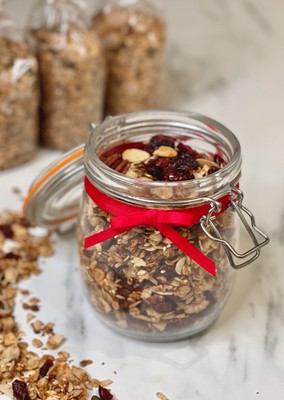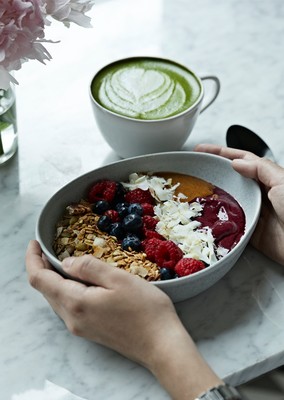 SATURDAY
Breakfast: I love making pancakes or waffles at the weekend – they're the perfect breakfast to linger over with the family. Today I make a batch of pancakes by mashing a couple of bananas and adding eggs, oats, protein powder and cashew milk. I always use Plenish nut milks as they're organic and don't contain any additives. After breakfast, I go for a long power walk in Hyde Park with our dog. 
Lunch: We go to a local restaurant for lunch – I order an artichoke salad with lentils and olives, and have some freshly baked sourdough on the side. I also have a green juice made with celery, apple, cucumber and lime.
Supper: I try to eat red meat just a couple of times a month but sometimes I really crave it. This evening is one of those occasions, so I pop to our local butcher and get some delicious grass-fed organic fillet steaks. For the sides, I steam some spinach, carrots and broccoli. Especially when I'm pregnant, it's important to ensure I'm getting enough iron, and quality red meat is a good way to keep my levels topped up.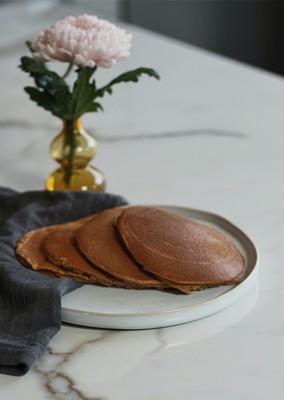 SUNDAY
Breakfast: I make another banana bread this morning. I tend to change up the recipe depending on what gluten-free flours and nut milks I have at home. Today, I use extra-ripe bananas, buckwheat flour, oat milk, eggs, maple syrup and almond butter. Then, everyone in the family can add their own toppings – our favourites include strawberries, coconut yoghurt, nut butter and drizzles of honey. I also make freshly squeezed grapefruit juice with the juice of one lemon for an extra burst of vitamin C. 
Lunch: Sundays tend to be a day of activities for the kids, so lunch is always something quick and easy. Today, I make an omelette with eggs and organic milk with lots of crudités and hummus.
Supper: We order a takeaway this evening as a treat – I choose a vegan burger and sweet potato fries. Before bed, I have a mug of Bodyism's Serenity Shake, which contains chamomile and magnesium to encourage a restful night's sleep.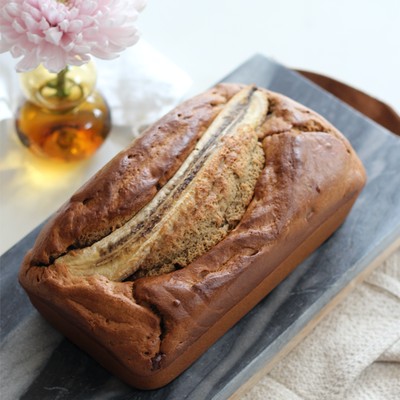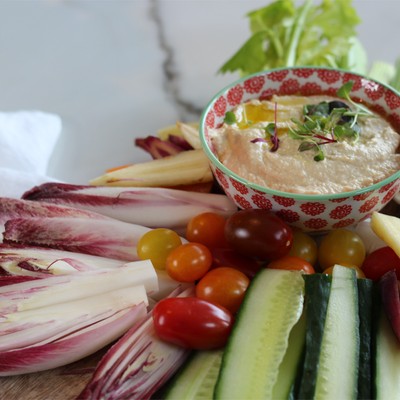 For more information head to Bodyism.com and follow @NathalieSchyllert on Instagram.
 
DISCLAIMER: Features published by SheerLuxe are not intended to treat, diagnose, cure or prevent any disease. Always seek the advice of your GP or another qualified healthcare provider for any questions you have regarding a medical condition, and before undertaking any diet, exercise or other health-related programme.
DISCLAIMER: We endeavour to always credit the correct original source of every image we use. If you think a credit may be incorrect, please contact us at info@sheerluxe.com.