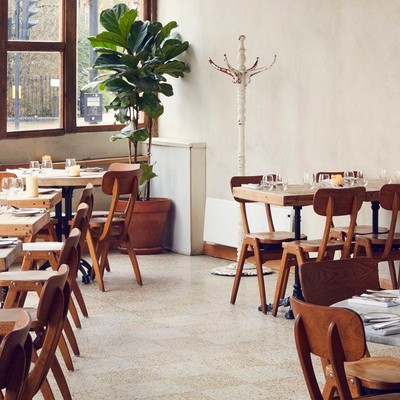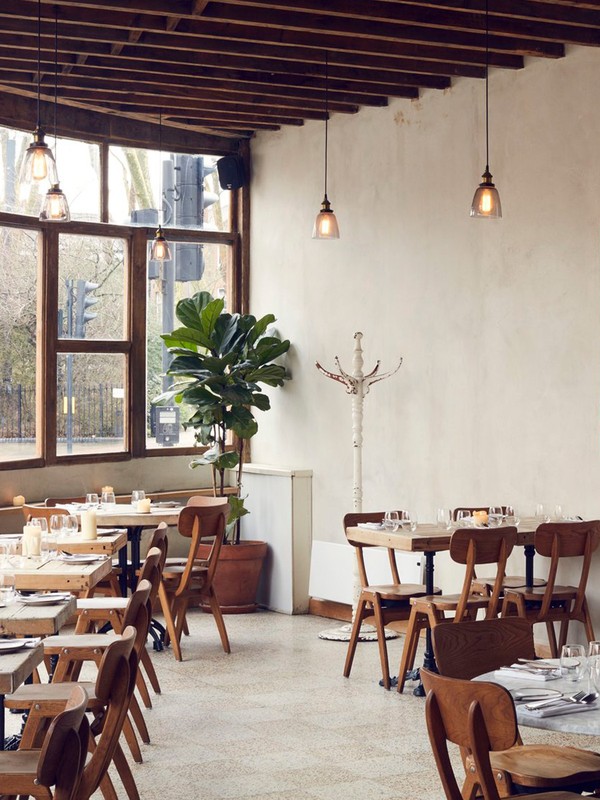 11 Women In Food Tell Us Their Favourite Restaurants

In need of fresh restaurant inspiration? Here, some of our favourite women in the world of food share their top restaurants – from old favourites to new openings – and the dishes they always order.

By Heather Steele
All products on this page have been selected by our editorial team, however we may make commission on some products.
Alice Hart
Cookbook Author & Chef
If you're going out in Soho, you might as well embrace the chaos. I love sitting at the bar at the new UK branch of Israeli restaurant Miznon. Watch the chefs chop and sear ingredients right in front of you to the backdrop of music and vast piles of cabbages (something you have to see to understand). Be sure to order the excellent hummus with hot pittas and the naked tomatoes, slaughtered in front of your eyes (again, this has to be seen), but everything I tried there was good and well-priced – and there are plenty of vegetarian options, too.
Visit AliceHartFood.com
Zoe Paskin
The Palomar & Evelyn's Table
It's always hard to define a favourite given it can depend on so many elements and cravings on any one day. So, I turn to my local the Bull & Last because it's a place where I've celebrated my birthday, gone on first dates, hosted dinner parties and downed warming Bloody Marys after brisk walks on Hampstead Heath. In the summer, I try to secure a seat on the benches outside and hope they haven't sold out of soda bread. Its roast is the stuff of 'last suppers' – I have been going there for years and it never fails me. I'd also love The River Café to be my local! Few restaurants have endured in quite the way this one has – I would feel thoroughly spoilt going back there."
Visit Paskin.co
Aika Levins
The Barbary & The Barbary Next Door
One of my favourite restaurants at the moment is Humble Chicken in Soho. It's a yakitori restaurant, but the selection is excellent. Last time I was there I had a cured mackerel dish with shiso and cucumber, and homemade tofu with kimchi and bluefin tuna that were both delicious. When it comes to skewers you can choose (the wing and achilles are my favourites) or let chef Angelo Sato decide for you. Cocktail and desserts also deserve a mention, and they have a diverse sake list."
Visit TheBarbary.co.uk
Dara Klein
Sager + Wilde Paradise Row
I love Dim Sum Duck in King's Cross for some of the best Chinese food the city has to offer. The kitchen serves exceptional dumplings, noodles and duck, while the staff make you feel very much at home. A new favourite is Cadet in Newington Green – the team is the one behind Beattie & Roberts wine. My old colleague from Brawn, Jamie Smart, is whipping up some of the most considered and creative French cooking right now. It's an amazing spot for a glass of wine – I suggest sitting at the bar to see what he's making. Ling Ling's at The Gun on Well Street is a good shout for incredible Chinese-style small plates from chef Jenny Phung. She is a master of flavour and puts together a really inventive and delicious weekly Sunday roast. Stay late if you want a boogie on a Friday or Saturday night.
Visit SagerAndWilde.com
Ravneet Gill
TV Presenter & Chef
The restaurants I revisit most often are Brawn on Columbia Road and Noble Rot in Bloomsbury. I love them for their seasonality, produce and because they always have a good dessert on the menu. I have many memorable meals, but one of my favourites has to be my birthday meal at Sabor a few years back – it was faultless. My advice is to order everything on the menu twice. My top pick for a pub is The Camberwell Arms because the food is just incredible. I don't have a favourite dish, as the menu changes all the time, but the kitchen serves a fantastic Sunday roast.
Visit RavneetGill.com
West African restaurant Chishuru in Brixton really hits the spot for me. I've eaten there a few times since it opened a couple of years ago. There is something strangely familiar, yet exciting, about the flavours founder and head chef Adejoké Bakare creates. Last time, the ekuru cake with scotch bonnet sauce was an excellent way to start the meal. A spicy bite really gets your appetite going and reminded me of a yakitori bar I used to go to with my father. The main course I ordered came with perfectly grilled mackerel, plantain, pickles and rice – the format is very similar to how we eat in Japan. Another restaurant I love is Sessions Arts Club. It's a beautiful setting, but I go for the food. I have such respect for the way Florence Knight looks at a dish, down to the flavour and every single detail.
Visit Koya.co.uk
Safia Shakarchi
Food Photographer, Stylist & Writer
The place I revisit most often is Pophams in Islington. You'll usually find me here on a Sunday morning, with a latte and rosemary and sea salt twist. When it comes to pubs, I love The Draper's Arms in Islington. It was the first place I went post-lockdown. I also love Ducksoup – I think it may be my favourite restaurant ever. Everything about it – the food, the cosy, tiny wine bar vibe, the playlist (a lot of Bon Iver and Pink Floyd). The menu usually has a bit of Middle Eastern influence, so that's another reason I love it.
Visit DearSafia.com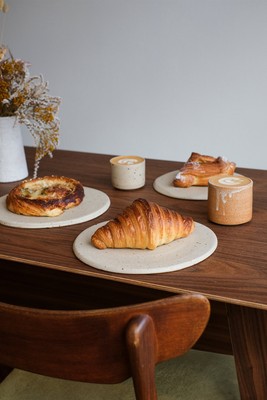 I've always loved Barrafina. I love the clams with garlic and parsley alongside bread to mop up all the juices. When Nieves Barragan (now of Sabor) was there, Barrafina was in a class of its own producing delicious, perfectly seasoned, moreish food every time. My top recommendation for a date is Perilla in Newington Green. It's a beautiful, relaxed and warm restaurant. The food is original, yet approachable and completely delicious. A plate of organic greens, wild garlic sauce and goat's curd, which also came with roasted rump cap, was my dish of the meal. It looked stunning and was all just expertly cooked.
Visit Oklava.co.uk
Alex Hely-Hutchinson
26 Grains
The restaurants I revisit most often are east London spots Bright and Brawn. They have wonderful produce, and each dish is so carefully considered – the end result is always delicious. I love vegetables and always order anything with lots of greens, so I often go for fresh pasta or fish. I also like Campania & Jones in Bethnal Green – it's cute, cosy and unfussy. They have a daily pasta on the menu that I usually go.
Visit 26Grains.com
Saiphin Moore
Rosa's Thai
A favourite restaurant of mine is Il Bordello in Wapping. With a menu of classic Italian dishes, the thing that makes this place truly special is its vibrant atmosphere – it's a very old-school restaurant which is always full to the brim, serving up generous portions of quality comfort food. Regulars are remembered by name and are rewarded with an excellent experience every visit. The restaurant has been around for almost 30 years, so they've really cultivated that feeling of being invited into someone's home.
Visit RosasThaiCafe.com
Natalie Chassey
Private Chef & Food Writer
My favourite restaurant in London is Kiln in Soho. Serving the most incredibly tasty, uncompromisingly spicy, authentic Thai food in central London, I'm always excited to go. The food is punchy and deeply rich with flavour and umami. Plus, it's all cooked on hot coals beneath tao pots and grills, meaning it's the type of food you genuinely couldn't make at home. They'll often be playing jazz records or old hip hop tracks as the chefs breeze around open flames and hot coals. It's the perfect spot to sit with a friend, sipping on red wine, watching the action of the open kitchen unfold.
Follow @NatalieChassay
DISCLAIMER: We endeavour to always credit the correct original source of every image we use. If you think a credit may be incorrect, please contact us at info@sheerluxe.com.