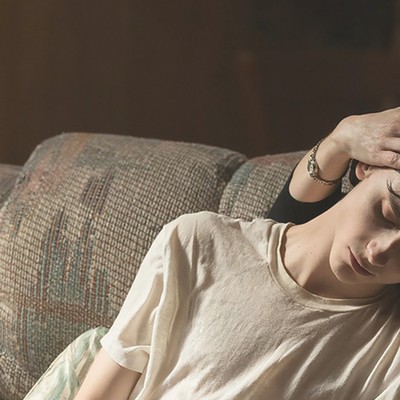 Film Review: Beautiful Boy

As Timothée Chalamet's star continues to rise outside the realms of film, thanks to his relationship with Lily Rose Depp and some sensational red carpet looks, we're happy to report that on screen the 23-year-old is still a force to be reckoned with. Alongside a spectacular Steve Carell, Beautiful Boy takes us on a real-life ride through addiction, relapse and recovery with startling poignancy…

What's the premise?
Teenager Nicolas Sheff (Timothée Chalamet) seems to have it all. He's an actor, artist, captain of the water polo team and editor of the school newspaper, and did we mention he's got into all six colleges he applied to? So, when Nic's addiction to crystal meth threatens to destroy him, his father David (Steve Carell) does whatever he can to save his son and family. Based on the best-selling memoirs from both father and son – Beautiful Boy by David Sheff and Tweak: Growing Up on Methamphetamines by Nic Sheff – this film is ably handled by director Felix Van Groeningen (The Broken Circle Breakdown, Misfortunates) to create a tender portrait of father-son connections and the horrors of addiction.

Who stars?
Timothée Chalamet and Steve Carell are the beating heart of this film. Playing a shaggy-haired 19-year-old for most of the film, Chalamet embodies the role of an alienated teen. For all the stress he causes his family and horrors he leads others towards (a scene where he injects a female friend for the first time is enormously distressing), it's impressive that Chalamet manages to keep you on side. As he depicts the highs and lows of addiction and recovery, we observe him as a loving older brother to two much younger half siblings who clearly adore him, yet also witness him overdosing on a bathroom floor, his arm blackened by meth. It's to his credit that he can switch so effortlessly between these opposing states and still come out of it a character to root for.
Then there's Steve Carell. A renowned journalist who writes cover features for Wired, the New York Times and Rolling Stone, David Sheff becomes the centre of his own story once he learns of his son's addiction. Practical, yet loving, David goes into crisis mode, finding a rehab facility for his son and helping him get back to college. Throughout the years-long ordeal, he's often found driving in the dark in search of Nic and even begins his own investigation into meth use – right down to trying some himself. Endlessly sympathetic and patient, Carell gives a searing performance throughout, particularly in scenes where he interacts with a young Nic – a child of divorce and displacement. When Chalamet and Carell are on screen together, their increasingly fraught relationship is the only thing that matters.
The film also stars The Affair's Mauna Tierney as Nic's stepmother Karen and Gone Baby Gone's Amy Ryan as his mother Vicki. Although rarely seen together, both women's reaction to Nic's addiction is one of support and love. The cracks only show once, when Karen careens after Nic in her car after he breaks into the family home to steal belongings to fund his next fix. As she pulls over – unable to catch up with him – all her years of disappointment and rage pour out. It's one of the film's most affecting scenes.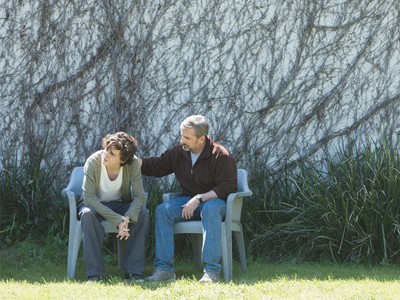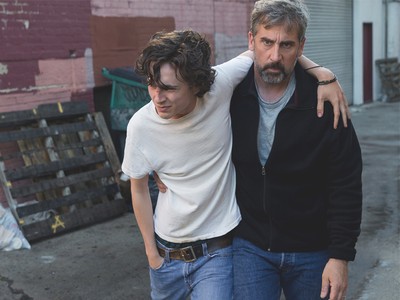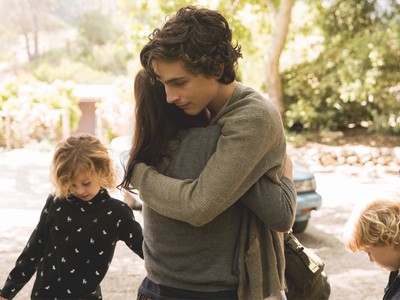 Will I like it?
On our visit to the cinema, the screening room was full of young fans of floppy-haired Chalamet – Lady Bird and Call Me By Your Name really have accelerated this Academy Award nominee's audience pull. What they might have made of this linear, thoroughly depressing watch we're not sure.
From wild, meth-addled notes and doodles in Nic's diary to his numerous attempts at rehabilitation, Beautiful Boy shows the abject horror of addiction – from both sides – more accurately than a series of overblown overdoses might do. Drug use isn't glamorised in any way, instead we're subjected to two hours of relapse and recovery. In that sense, the film might be a little repetitive and predictable, but aided by a soaring soundtrack by the likes of Sigur Ros and Mogwai (plus backing songs by David Bowie, Nirvana and John Lennon, whose Beautiful Boy lends the film its title), this makes for a sobering watch, rather than a dull one.
Whether you come out feeling drained by the downward spiral of a promising young man or buoyed by the unwavering faith of his father, we guarantee you'll leave the cinema desperate to get your hands on both Sheffs' books to learn more about this tumultuous true story.
Beautiful Boy is in cinemas now
 
DISCLAIMER: We endeavour to always credit the correct original source of every image we use. If you think a credit may be incorrect, please contact us at info@sheerluxe.com.