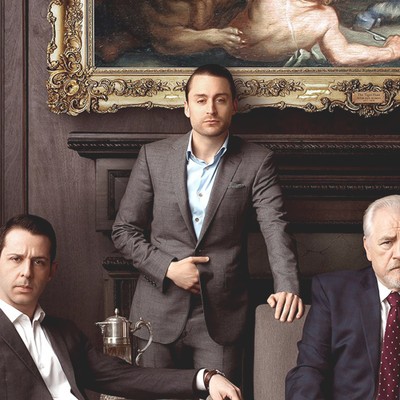 What To Binge-Watch This Weekend: Succession

It's rare that a second season gets more airtime than its debut. Not so for dark family drama Succession, which arrives on Sky Atlantic next week. Thankfully this weekend presents the perfect opportunity to binge-watch the first series. Here's everything you need to know about this satirical sleeper hit…

What's the premise?
Set in New York, Succession explores themes of power, politics, money and family. Although he has no plans to step aside as the head of family-controlled international media conglomerate Waystar/Royco, ageing patriarch Logan Roy is contemplating what the future holds. He has lingered in the limelight longer than even he thought he would, and now family members want to run the company as they see fit. Despite a best-laid succession plan, tempers flare over Logan's ever-changing intentions. As her apparent Kendall attempts to solidify his eventual takeover, he and the three other Roy children face a difficult choice as company control and family loyalties collide. Following Logan's shock announcement at his 80th birthday party, this dark drama delves into empire building, self-interest and betrayal, all with a healthy dose of black comedy – no surprise, given that it's created by Peep Show and The Thick Of It's Jesse Armstrong.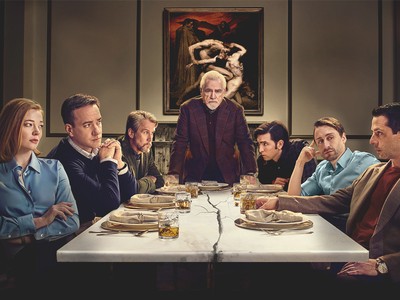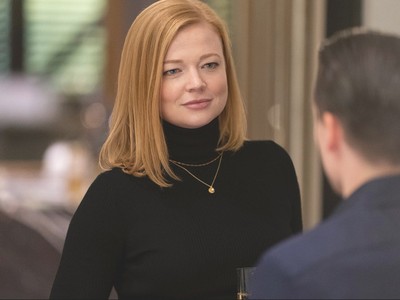 Who stars in it?
The Roy family is headed up by King Lear-like Logan Roy (who's surely modelled on Rupert Murdoch), played by Hollywood veteran Brian Cox (Braveheart, Troy). Drifting between mania, forgetfulness and brute force, as series one develops, we're given a keen insight into how his four unpleasant children have ended up the way they are. The brilliant Jeremy Strong plays heir apparent Kendall (Molly's Game, The Big Short), Logan's second son and – as the show begins – division president of the company. A former addict, it's Kendall that's hit hardest when his father decides to stay on as top dog. His motormouth, fun-loving brother Roman (Kieran Culkin of Home Alone and Fargo) also works for Royco/Waystar, although 'works' is a fairly generous term. 

Away from the conglomerate is switched-on sister Shiv (played excellently by Sarah Snook of Oddball and Steve Jobs), who works for a presidential candidate, who happens to be an arch rival of her father's. Just as steely as Logan, Shiv treads a fine line between wanting nothing to do with the fallout from her father's decision and gaining power for herself. Finally, there's oldest sibling Connor, played by Alan Ruck (Speed, Ferris Bueller's Day Off). The only child by Logan's first wife, there's a divide between him and the younger three Roys, not least because work-shy Connor claims to have no interest in his father's money or status.
Hovering on the periphery is Matthew Macfadyen (Pride & Prejudice, Ripper Street) as Shiv's put-upon fiancé Tom. A career best, Macfadyen's Tom comes from much lower stock than the Roys and is forced to prove himself by carrying out demeaning tasks at the family firm, where he's been given a job. His new righthand man is 'Cousin Greg' (Nicholas Braun of The Perks Of Being A Wallflower and How To Be Single), the only likeable character in the whole show. Recently reunited with the family after a longstanding rift, Greg has enjoyed none of the wealth or power the Roy name carries, until now. Between the pair of them, Tom and Greg provide some of the series' funniest moments as they grapple with making themselves useful to those in the inner circle.
No spoilers, but what's in store for the second season?
The first five episodes have been screened in the US press to universal acclaim. Now we're familiar with the characters – and all their flaws and reckless ambitions – the plot can really get going. Connor has decided to run for president despite having no political experience or real job in his life. Kendall is a broken man, now indebted to his father following the events of series one's explosive finale. Youngest son Roman comes under fire after his ill-fated attempt at taking the company in a new direction blows up in his face. Meanwhile, newlywed Siobhan is taking care to stake out her independence from the family, but Logan's pull has just as much of an effect on her as it does her brothers. While the future looks increasingly uncertain for the Roys, it is the past that threatens to ultimately destroy them. Series one was nominated for five 2019 Emmy Awards, including Outstanding Drama Series: we're excited to see what this warring, power-hungry dynasty will do next.
 
Succession series two begins on Sky Atlantic on Monday 12th August at 9pm. Series one is available to watch in full on Now TV.
Visit NowTV.com
DISCLAIMER: We endeavour to always credit the correct original source of every image we use. If you think a credit may be incorrect, please contact us at info@sheerluxe.com.