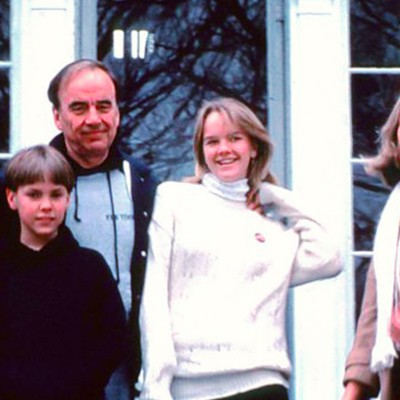 What To Watch This Week: The Rise of the Murdoch Dynasty

A dramatic new three-part BBC documentary tells the incredible story of Rupert Murdoch's media empire, interweaving his behind-the-scenes influence on world events with a personal battle for power at the centre of his own family. Filled with insight and recollections from the likes of Hugh Grant, Piers Morgan and Nigel Farage, here's why it's a fascinating watch…

Rupert Murdoch is the media mogul behind The Sun, The Times, Fox News, The New York Post and numerous news outlets across the world. To some, he's an extraordinary businessman, but to others, he's a much darker force. For decades, Murdoch has wielded his influence at the highest level of politics: for over 40 years no British prime minister has won an election without enjoying the support of Murdoch, and his empire is so far-reaching he is credited with revolutionising journalism, technology and news, and even helping Donald Trump become US president. This new three-part series tells a story of family, money and power, and pieces together how Murdoch built his empire, including the scandals that almost brought it crashing down.
Playing out against a backdrop of exclusive parties, glamorous yachts, private jets, society weddings, tabloid newsrooms and private dinners, this series paints a portrait of modern Britain through the lens of one of the world's most influential figures. Using rarely seen archive material, the series deconstructs some of the most infamous moments of recent history. The series' main draw is a cast that includes Hugh Grant, Steve Bannon, Max Mosley, Piers Morgan, Nigel Farage, Alastair Campbell, Alan Sugar, two deputy prime ministers, senior ex-employees and a convicted phone hacker. Archival footage and the commentary from these high-profile talking heads combine to present a very thorough investigation into the Murdoch family's highs and lows.
The story begins in 1995, when a young Tony Blair flies halfway around the world to a private island to ask for Murdoch's support to become Britain's next prime minister. The first episode charts the growing relationship between the Murdoch press – with Rebekah Brooks at the helm – and Blair's Labour party, a partnership that becomes uncomfortably close. Murdoch is in his mid-60s and observers are beginning to ask who will take over when he retires. It's always been expected that one day he will pass on the business to his children – James, Lachlan and Elisabeth – and all three appear keen to prove themselves as worthy successors. Andrew Neil – at the time, the editor of the Sunday Times – reveals how Murdoch both helps and hamstrings his children, never truly letting them escape their father's long shadow. The theme of who will inherit the business is the focal point, and one can't help but draw comparisons to HBO's Succession, the hugely popular recent series said to be inspired by Murdoch and his quest to appoint a worthy heir. This race for leadership becomes less clear cut when Murdoch suddenly divorces his wife Anna – the mother of James, Elisabeth and Lachlan – and marries Wendi Deng, a former intern at one of his papers and 37 years his junior. When she announces she's pregnant, there are suddenly four (then later, five) children set to share Murdoch's fortune and influence.
In the next two episodes, the story will delve into the Leveson Inquiry – where News Corp was accused of phone hacking and paying police for information – and a sequence of disastrous events which leave Murdoch's business plans in ruins: a newspaper closes and his son finds himself at the centre of the scandal. The series has launched in the middle of a high-profile case at the High Court where Johnny Depp is suing News Corp for libel after The Sun dubbed Depp a 'wife beater' in 2018. Whether or not you're interested in the machinations of the press, parliament and media ethics, The Rise Of The Murdoch Dynasty is a compelling look at the power and influence Murdoch still holds over public life today.
Episode one of The Rise Of The Murdoch Dynasty is on iPlayer now. Episodes two and three will be on BBC Two at 9pm on 21th and 28th July.
Visit BBC.co.uk
DISCLAIMER: We endeavour to always credit the correct original source of every image we use. If you think a credit may be incorrect, please contact us at info@sheerluxe.com.