11 Evening Classes And Short Courses To Book

If the start of a new year is making you yearn to learn a new thing or two, the capital has you covered. From floristry classes through to pasta-making workshops, bookbinding masterclasses and life drawing lessons, here all 11 spots to broaden your skill set in the evenings or weekends…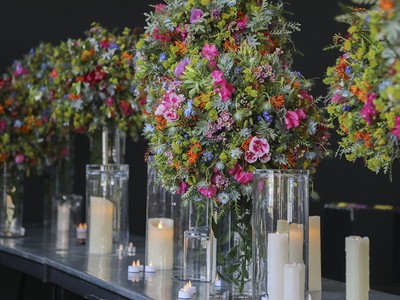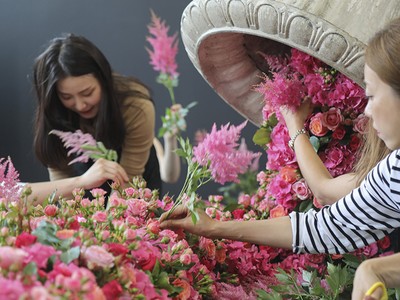 McQueens Flower School
McQueens Flower School offers a diverse curriculum that's been popular with budding florists for more than 20 years. With a team of expert tutors at the helm, the team offers a chance for attendees to fulfil their ambitions, whether it's a long-harboured dream to take an interest in flowers to a professional level, or as a creative and therapeutic hobby. The school offers a range of programmes, from vocational courses for professional florists, to one-day courses for beginners. The courses are taught by Sophie and is extended by experienced and creative tutors who have a wealth of experience in all areas of flower design. Classes range from one-day long to one week and four-week courses.
229 Cambridge Heath Road, Bethnal Green, E2 0EL
Visit McQueens.co.uk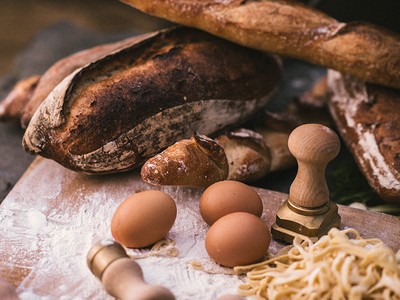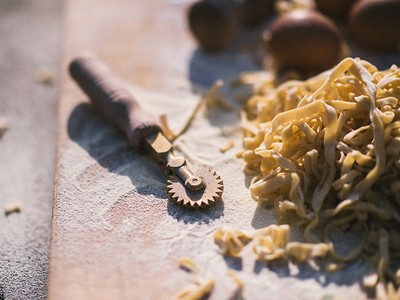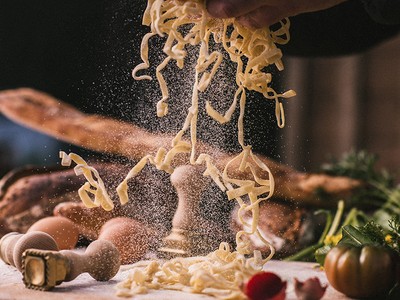 Petersham Nurseries
Petersham Nurseries' central London site has launched a new set of masterclasses for the new year. Of the selection, which includes wine tasting, tea tasting, an introduction to mindfulness and a plant keeping 101, we like the look of its pasta-making masterclasses. In this interactive class, you'll learn traditional dough recipes, be shown how to shape pasta including ravioli, garganelli and tagliatelle, and make a selection of simple Italian sauces. At the end of the workshop, you'll take away your freshly made pasta as well as pasta flour, Haye Farm eggs and a homemade tomato sauce to enjoy at home. Delicious.
Floral Court, Covent Garden, WC2E 8JD
Visit PetershamNurseries.com

How To: Academy
The How To: Academy provides an impressive public programme of live events and courses in London – featuring leading scientists, business theorists, Nobel Prize laureates, philosophers and authors. Away from its public events, students can sign up to learn a useful new skill, get a satisfying new hobby, or make positive changes in your life – all with expert guidance. 'How To: One on One' bookings can be made for one-to-one instruction, or for groups of friends or colleagues, and offer coaching in personal development and business skills, as well lessons in hobbies and lifestyle. We like the sound of 'Nail Your Personal Style: What Does Your Current Style Say About You?' with Sam Jones; 'Write The Book You've Always Wanted To Write' with Bella Pollen; and 'Speak in Public' with Edie Lush.
11 Aldridge Road Villas, Bloomsbury, W11 1BL
Visit HowToAcademy.com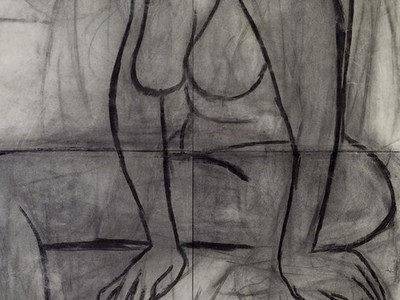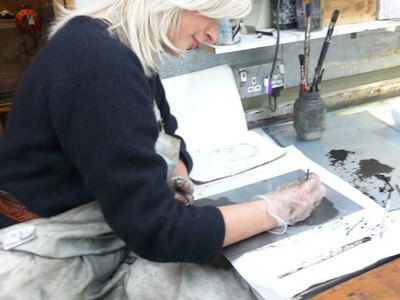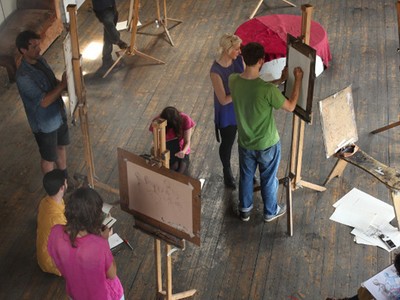 Royal Drawing School
The Royal Drawing School runs over 250 different full and part-time drawing courses each year for adults (and children – perfect for half term). The team offers weekend and evening drawing courses for complete beginners to experienced artists and creative professionals: we like the sound of its Monday night life-drawing classes. Each week sees a different challenge set by the tutor to question the way you see, think, feel and draw. Whether you're looking to pick up a new skill or are a practicing artist who draws each day, this class promises to further your understanding of art.
19-22 Charlotte Road, Hackney, EC2A 3SG
Visit RoyalDrawingSchool.org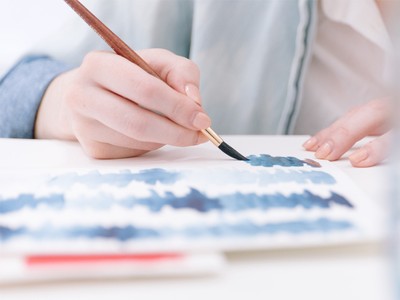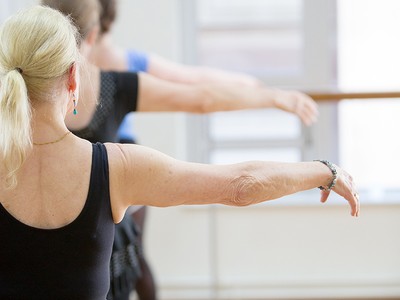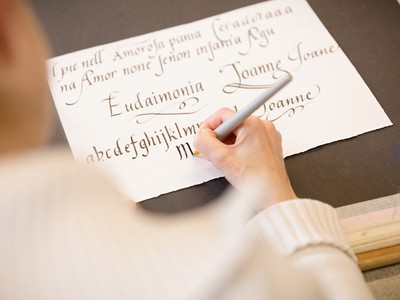 City Lit
Whether you are free evenings, daytimes or weekends, City Lit has a variety of classes with plenty of dates and times for you to choose from. The school offers a bright, modern environment for you to get to grips with a new skill, as well as expert and supportive teaching. Rated 'outstanding' in its last government inspection, classes include photography, fashion and textiles, drawing and painting, print, graphic design, interior design and garden design courses. New courses for 2019 include 'A taste of poetry'; 'Volunteering level one'; bookbinding; 'An introduction to British cinema'; and digital security.
1-10 Keeley Street, Holborn, WC2B 4BA
Visit CityLit.ac.uk
 

The Idler Academy of Philosophy, Husbandry and Merriment
Idler – which was founded in the 90s – is devoted to helping people to lead more fulfilled lives. The team published a bi-monthly magazine, produces online courses and runs live events. The Idler Academy, which began at a festival in 2010, is Idler's educational offshoot – a school which offers online and real-world courses in the classical liberal arts and practical skills. The Idler Academy teaches philosophy, astronomy, calligraphy, music, business skills, English grammar, ukulele, public speaking, singing, drawing, self-defence and other subjects in convivial surroundings with like-minded and interesting people. Upcoming classes include 'Harmonica for Beginners'; 'Summer Beekeeping Day' with Bill Anderson and Nicola Reed; and 'Transform Your Handwriting'.
65 Alfred Road, Notting Hill, W2 5EU
Visit Idler.co.uk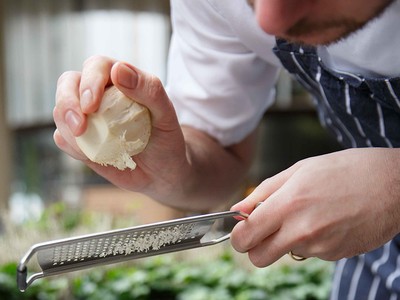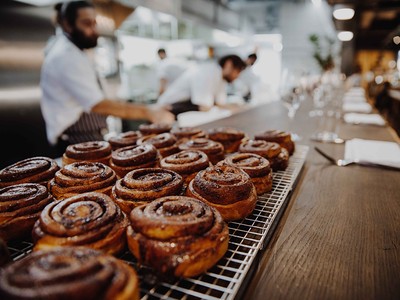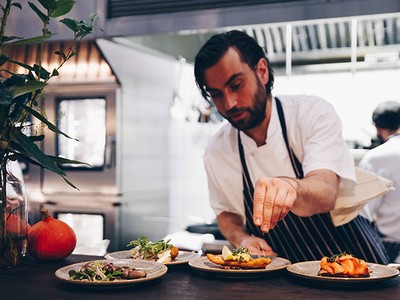 Ekte Nordic Kitchen
Ekte Nordic Kitchen, which opened in the newly opened Bloomberg Arcade last year, will host the first in a series of Nordic masterclasses on 16th February. Led by Swedish-born head chef Robin Freeman, guests will gather around the oak dining table in the centre of the restaurant for coffee and cinnamon buns, followed by a lesson in how to pickle, store and traditionally serve Nordic herring. The masterclass costs £40pp and includes a goodie bag with herring smørrebrød recipes by Robin, a 50ml bottle of Schnapps and a loaf of Ekte rye bread.
2-8 Bloomberg Arcade, Bank, EC4N 8AR
Visit EkteLondon.co.uk
 

Central Saint Martins
The capital's most famous art school offers more than 1,500 short courses to 20,000 students each year. The courses are available year-round, offering current and aspiring creatives the opportunity to explore art, design, communication, fashion, media and performing arts. The year-round short course programme at Central Saint Martins is convenient, because it takes place in the evenings, over weekends, online, or as week-long or longer intensive courses during Christmas, Easter and summer holidays. Course subjects range from jewellery design; bag making; furniture design; printing with botanicals; location sound recording; and acting taster weekends. The school also offers a wide range of modern language courses.
1 Granary Square, King's Cross, N1C 4AA
Visit Arts.ac.uk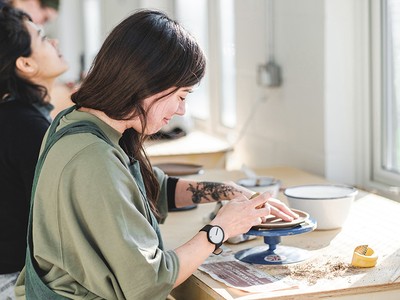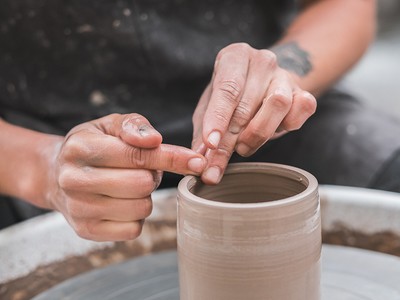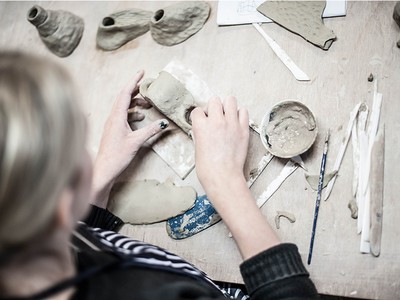 Turning Earth
Super-stylish ceramic centre Turning Earth has a range of masterclasses for beginners. Across its two sites in Hoxton and Leyton, courses run year-round and each one is taught by an experienced Turning Earth artist. Each class has only 12 students per teacher so you can expect plenty of individual attention, and classes cover both hand-building techniques and wheel throwing. When students 'graduate', they can become a studio member and come and go whenever they want to get making.  Due to popular demand, one-week intensive courses are now held at the Leyton studio, providing a great way to get to grips with the craft quickly without the long-term commitment of a weekly slot. Get in there quick – when new classes go on sale, they tend to sell out instantly.
361-362 Whiston Road, Hoxton, E2 8BW and 11 Argall Avenue, Leyton, E10 7QE
Visit E2.TurningEarth.uk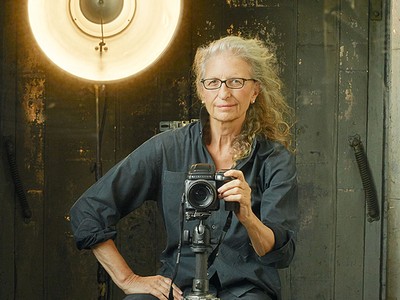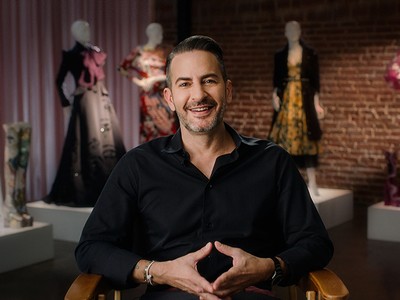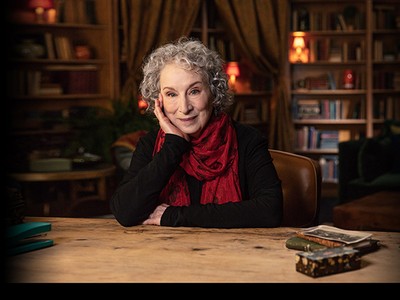 Masterclass.com
If you don't fancy venturing out, opt for an online course instead. The best one we've come across is Masterclass, which offers unlimited online video tutorials with the most impressive of experts – think tennis tuition with Serena Williams, fashion design with Marc Jacobs, photography with Annie Leibowitz, creative writing with Margaret Atwood, acting with Helen Mirren – we could go on. One class includes access to anything from 15-32 video tutorials with your chosen pro, plus workbooks and feedback, while an all-access pass for $170 (£132 approximately) a year will give you access to every workshop (which currently stands at 35 lecturers – and counting).
Visit Masterclass.com
 

King's College Modern Language Centre
Evening language courses on offer at King's College include: Arabic, Bengali, Danish, Dutch, French, German, Greek, Gujarati, Hebrew, Hindi, Italian, Japanese, Korean, Latin, Mandarin, Panjabi, Polish, Portuguese, Russian, Spanish, Swedish, Turkish and Urdu. Most are offered from beginner to near native speaker, and each level is taught in three parts (one part per term) and can be completed in five- or ten-week blocks. Standard courses are taught on weekday evenings, for 10 weeks, and each class is 90-minutes long hours. If you're not a complete beginner, you'll need to undertake a test to work out which class level you should be in.
King's College London, Strand, Covent Garden, WC2R 2LS
Visit KCL.ac.uk 
DISCLAIMER: We endeavour to always credit the correct original source of every image we use. If you think a credit may be incorrect, please contact us at info@sheerluxe.com.