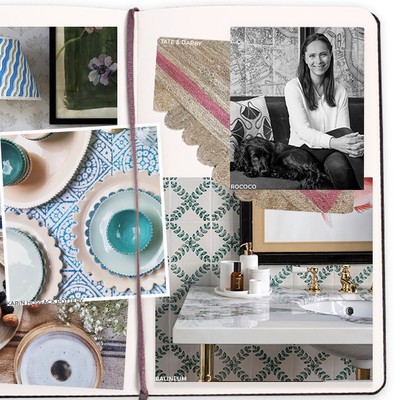 Interiors Little Black Book: Rococo Davis

Having founded her eponymous interior design and sourcing brand, Rococo Davis knows a thing or two about finding one-of-a-kind pieces. Describing her style as 'classic English with a twist', her eclectic approach to interiors has us regularly scouring her Instagram feed and online shop. From ceramics to rugs, lighting to tiles, here are the names she relies on time and again…

CERAMICS
I admit, I'm a bit of a ceramics hoarder. It started years ago when I fell in love with collecting vintage Italian pieces – they are so colourful and full of character. Truth be told, I will always go out of my way to get my fix. On my honeymoon, we were in a tiny off-the-beaten-track restaurant which had the most amazing plates. I could (roughly) understand the waiter's directions to the artist's house and took a diversion only to find a lunch party in full swing. In true Italian style, they welcomed us in and we were given a tour of the studio – along with far too much grappa. I have never bought and crammed in so many ceramics to my luggage! Not only do they still look great, they transport me back to that day. This is what your home should be about – pieces you love that evoke special memories and feelings. I'm a big fan of Karin Hossack, too. I first saw her work in a favourite shop of mine, The Edition 94. I styled a table for them last summer with a mix of my vintage pieces and Karen's tableware. It was such a joy mixing it all together: think beautiful pastel colours and scalloped edges. Florence St George's beautiful work is also stocked at The Edition 94 and I'm eagerly awaiting the next shipment. 
GLASSWARE
If you're looking for special vintage pieces or a present, The Vintage Entertainer at Lorfords hanger (outside Tetbury) is the place to go. Another favourite when I do my annual run around the Battersea Decorative Antiques Fair is Andrew Collier Antiques. The high street also offers fun, affordable options to change up your table. Anthropologie always do great pieces but my tip is, if you're buying a set, always get a couple of extras in case of breakages as they regularly change their collections. 
ANTIQUES
Matt Dixon aka Tallboy Interiors has a huge range of furniture which you can visit in person at the new showroom in Yorkshire. The renowned interior designer Rita Konig recently mentioned him in her column for House & Garden and I'm not surprised. I've bought fantastic pieces from him over the years, but you have to be quick. His Instagram posts are marked sold within minutes.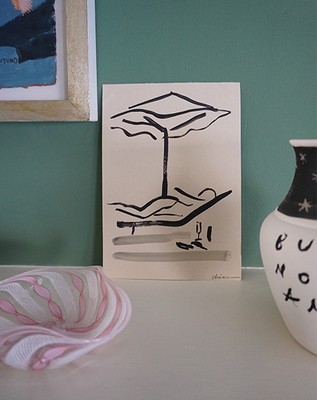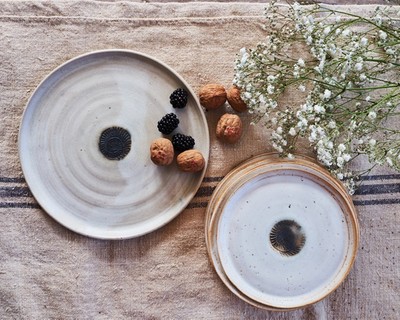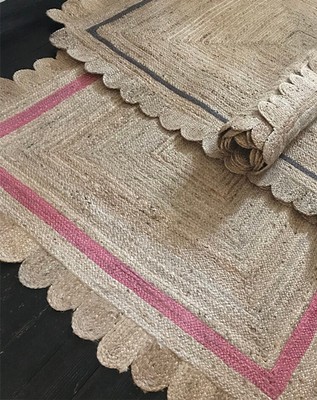 CRAFTS
I'm a big fan of Hadeda which sources handcrafted pieces from all over Africa. The cane furniture and handwoven colourful baskets (dog baskets included) are beautiful, affordable and help support artisans whose skills should be rewarded. The wonderful founder, Kate Kindersley, has a great eye and we're hoping to work on something together later this year.
MIRRORS
All the mirrors I own are vintage, but one day I would love to splash out on a mirror from Fiona McDonald. You can visit her shop on the Fulham Palace Road, where you'll be spoilt for choice with mid-century finds and Italian-made mirrors. 
LIGHTING
To complete my vintage light bases, I head to Rosi de Ruig for colourful, handmade shades. She can make bespoke sizes, which is incredibly handy. For truly beautiful handcrafted pieces, Naomi Paul would be my go to for artisan lighting. Once, when I picked up some pendant lights from her studio, I saw some of the creations being worked on – it's incredible seeing first-hand how much work goes into each piece. Habitat has affordable options – I particularly love their red Otton 3-tier shade.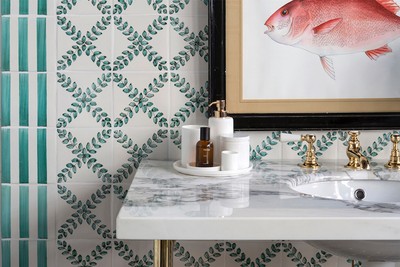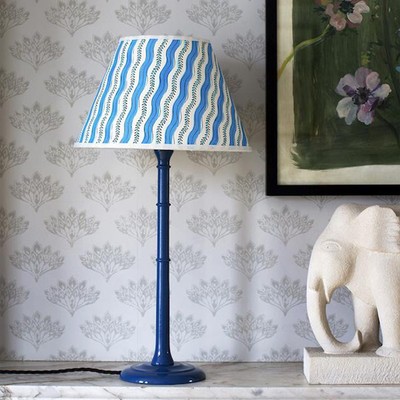 DECORATIVE ITEMS
I source pieces from all over the place. My husband is now an expert in looking interested at car boot sales and auction houses while I dive in to find the hidden gems. We've even travelled with a roll top bath in our boot...
RUGS AND TEXTILES
Francesca Gentilli instantly comes to mind for vintage and bespoke rugs which are handmade by artisans from Morocco, India and Peru. Otherwise, head to Tate and Darby for really fun jute scalloped rugs and runners (which you might spy in the background of many of my photos).
ART
I find art very personal and it should never be hurried. The Affordable Art Fair has a huge range of different artists to suit all budgets. Recently, I snapped up a few pieces from the artist Chiara from Ciao Chiara as I love her stylish and fun approach to her Italian themed drawings. She sells originals as well as a limited number of prints. Artwork can also be displayed on a budget. In Marrakech, I picked up postcards from the famous Majorelle Garden gift shop (where Yves Saint Laurent once lived) and put them in small, inexpensive, pale blue frames.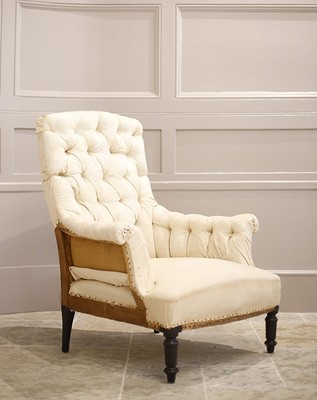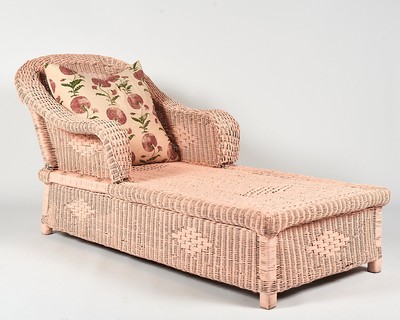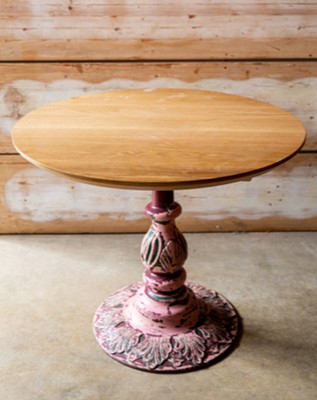 UNUSUAL OBJECTS
I recently paid a visit to the wonderful architectural warehouse, Retrouvius. Everything they sell has been salvaged from fascinating properties with so much history attached to them. You just never know what you might find. I came away with hooks, soap dishes and a huge mirror. They were also very efficient – everything I bought was delivered that afternoon.
TILING
Tiles are so important. I'm a huge fan of the wonderful collections  by Balineum, but if you're looking for something with age, head to Maitland and Poate for beautifully reclaimed antique tiles from Spain. Be sure to have a good look at online auctions, too, if you're on a tight budget. A few years back I found a huge amount of beautiful, handmade Moroccan tiles on eBay, some of which I had installed in our fireplace. It also turned out they'd been used on the set of a famous film, which made it even more exciting.
SHOPPING ABROAD
I try my hardest to track down a flea market wherever I go. Madrid was the last place I went with my wonderful friend and interiors blogger, Gloria Gonzalez. I could have shopped all day and night if I could. The big market is on Sunday and the streets are packed. I don't speak Spanish, so I was very lucky to have Gloria with me. My tip? Whenever you go on holiday take an extra suitcase – or two.