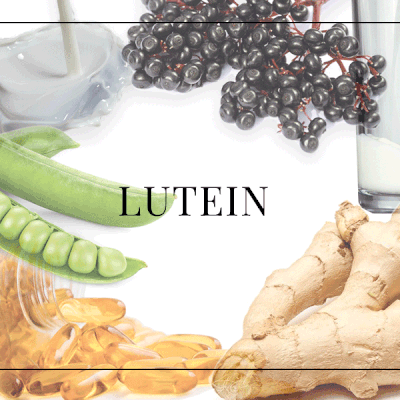 9 Wellness & Nutrition Buzzwords To Look Out For In 2019

Fancy swapping your Americano with a pea milk latte while upping your intake of elderberries? From the rise of ginger oil to sober living, we reveal all the health, food and wellness movements predicted to take over the scene this year.

Buzzword: Ginger oil
Why the hype?: Move aside Argan oil, there's a new, trendy kid on the block and Pinterest are here to prove it. The social media app confirmed recently that searches for ginger oil have spiked 659% over the past year. Yep, you read that right. This is thanks to its powerful anti-inflammatory properties which can help with anything from sore, achy muscles to healing infections and aiding an upset stomach. So, it doesn't matter whether you eat it, drink it, or use it on your skin – just make sure you're jumping on the ginger bandwagon. 
Buzzword: Fem hygiene
Why the hype?: From chic, PH-balanced washes to natural and organic sanitary products, plus everything in between, the feminine hygiene market is booming, and it's expected to continue growing this year. So far, we've seen sheet masks for vulvas (yes really) and a CBD oil from brand OHNE, designed specifically to ease period pains, and we're only the last week into January. Prepare to see many more launches just like this over the next few months…
 

Buzzword: Bakuchiol
Why the hype?: Meet your new plant-based retinol alternative. It's a bit of a mouthful to say out loud but it's recently exploded in popularity thanks to people seeking out gentler (and vegan) formulas. Its benefits include smoothing texture, promoting elasticity and giving skin a serious glow. Another bonus? Unlike retinols, bakuchiol is completely natural and safe to use while pregnant or breastfeeding.
 

Buzzword: Beeswax wraps
Why the hype?: We're all now more eco-aware than ever before, with many of us making conscientious steps to use less plastic when and where we can. Which is why it'll come as little surprise to hear there is now a replacement for cling film and tin foil. Enter beeswax wraps which are biodegradable, but also easy to reuse after a quick wash with soap and water.
 
Buzzword: Elderberries
Why the hype?: Not only are these sweet little berries proven to keep immune systems strong, warding off colds and flu, they also help with bladder infections, allergies and improve digestive health thanks to their antioxidant properties. We'll take a bucket load please.
 

Buzzword: Sober living
Why the hype?: We will admit this one doesn't sound quite as fun or easy to adjust to. But according to a recent survey released by Office of National Statistics, the number of us drinking alcohol is at its lowest level since 2005. Reports suggest the enthusiasm for this trend is due to a dedication to wellbeing and a curiosity in trying new flavours. We have to say, there are some impressive options out there that mean you don't have to compromise on taste or experience. SL's recommendation? Seedlip.
 

Buzzword: Pea protein/milk
Why the hype?: Did you know the humble pea can pack a powerful protein punch? We didn't, until now. It can also help to promote muscle repair and balance blood sugar which can in turn, aids healthy weight loss. Luckily, it also has a pretty neutral flavour, so you'll never taste it in your cereal, coffee or tea.
 

Buzzword: Goat milk soap
Why the hype?: Packed with coconut oil and olive oil, goat milk soap is on the rise in the beauty world. It's particularly known to help acne-prone skin, thanks to its anti-bacterial properties that stop pimples forming in their tracks. We can't wait to try this one.
 

Buzzword: Shroom boom
Why the hype?: The mighty mushroom is set to be one of the biggest food trends this year. Supporting the immune system, shrooms are also proven to help balance blood sugar, boost brain health and keep our livers in check. You can expect to see them popping up in everything from supplements to broths, to teas and tonics.
 
DISCLAIMER: We endeavour to always credit the correct original source of every image we use. If you think a credit may be incorrect, please contact us at info@sheerluxe.com.