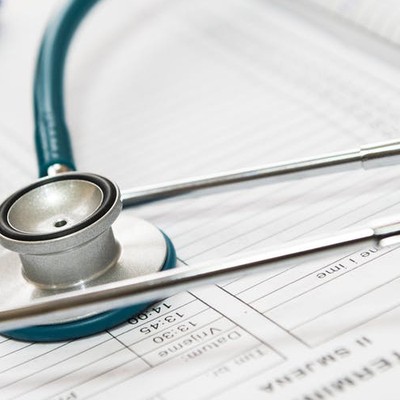 Health Checks: Everything You Need To Know

When life gets in the way, health checks can fall to the bottom of a never-ending to-do list. They do, however, play a crucial part in keeping us healthy. SL chatted to Dr Deborah Lee from Dr Fox Online Pharmacy for the lowdown on the medical checks you need to bookmark at every age…

Firstly, what are health checks and why are they important?
Health checks are designed to keep healthy people healthy. "The NHS offers a range of health checks, which have been developed in order to pick up signs of serious medical conditions such as stroke, kidney disease, heart disease, type 2 diabetes and dementia," explains Deborah. "It's very important to note that, if you have symptoms, see a doctor. Screening is for well people and not designed to diagnose people with symptoms."
So which health checks are available to women on the NHS? 
These include the NHS health check, a cervical screening, a breast screening, a bowel screening, sexual-health screenings, a cholesterol check and a blood-pressure check. What your suitable for depends on your age. 
NHS Health Check
This 20 to 30-minute GP appointment is available for anyone aged 40 to 74. "This is to see if you are at specifically high risk for heart disease, diabetes, kidney disease or stroke," says Deborah. "Your GP will measure your height, weight, body mass index (BMI), and blood pressure, along with taking a finger-prick blood test to check blood glucose for diabetes. They then advise on how to reduce your risk of heart disease, stroke, diabetes, and dementia with information on exercise and nutrition."
Cervical Screening
More commonly known as a smear test, this is designed to prevent cervical cancer from developing. You are invited to a GP surgery or sexual health clinic for a smear test aged 25 and every three years after, until you are aged 49, then every five years until you are 64. "A smear test is a small scrape of cells from the neck of the womb, put on a slide and examined under the microscope. If there are any abnormal cells that – left untreated – could develop into cancer, you can then be treated early to stop this happening," says Deborah. "Although smears are unpleasant, they are nothing to be too worried about. Doctors and nurses are trained to do them, and they are not as bad as you think." With around 3m women in the UK overdue a smear test, make sure to book in for yours.
Breast Screening
Women aged 50 to 71 are invited to their local hospital or mobile community clinic every three years for a 20 to 30-minute mammogram, known as a breast screening. "Breast screenings save lives," says Deborah. "They pick up cancers early, often before you can feel a lump in the breast. This is an X-ray of the breast containing a very low level of radiation. The test is uncomfortable but not painful."
Bowel Cancer Screening
At 55, you are offered a one-off bowel scope screening test at your local hospital or mobile community clinic. "By having this screening, bowel cancer can be picked up early and treated more easily," Deborah tells us. "You lie on an X-ray table and the healthcare professional will insert a telescope – a very thin tube – into your bowel. The test is uncomfortable but not painful."
Chlamydia Screening
Chlamydia screening kits are available free of charge at schools, colleges, A&E departments, GP surgeries, pharmacies and sexual health clinics. Deborah explains: "These are aimed at anyone under 25 and should be done every year, or if they change sexual partners, or have symptoms. Anyone over 25 can request a test at their GP or a sexual health clinic. They can also be requested online."
Cholesterol Check
If you are 40 or over, you can also request a cholesterol check. High cholesterol doesn't cause symptoms, so can go unmissed without a blood test. If you're worried about your cholesterol, simply request an appointment with your GP.
Blood Pressure Check
When you reach 50, you should consider having a blood pressure test at your GP too. "Book in with your GP every five years to keep an eye on your blood pressure," suggests Deborah.
What checks can you do at home?
Deborah recommends everyone measure their BMI. "If you measure your weight and height, you can put this into the NHS BMI calculator. A BMI of 25-29.9 is overweight; 30-39.9 is obese; and over 40 is severely obese. This has major implications for your health – if you've never done it, check it now."
What about private health tests?
"The NHS provides a range of screening tests in order to detect the most common long-term health conditions," Deborah points out. While some private companies can offer further tests – such as a CT scan – she advises proceeding with caution. "Screenings can cause stress and anxiety. Tests may show up benign conditions, which you didn't know you had, and would probably have gone away by themselves or never have caused you any problems." A number of private health companies offer female health checks for women of any age. These focus specifically on female health – in particular breast or gynaecological health – and can be booked via the likes of Bupa, Nuffield Health and BMI.
When should you see a doctor?
Remember that checks are for healthy people. If you're suffering with any unusual symptoms, you should get them checked out by your GP. Symptoms that require immediate medical help (i.e. phoning 999 or going to A&E) include: sudden abdominal pain, confusion, fever, unusual bleeding, swollen leg, shortness of breath, chest pain and sudden headache.
For more information, visit DoctorFox.co.uk
DISCLAIMER: We endeavour to always credit the correct original source of every image we use. If you think a credit may be incorrect, please contact us at info@sheerluxe.com.