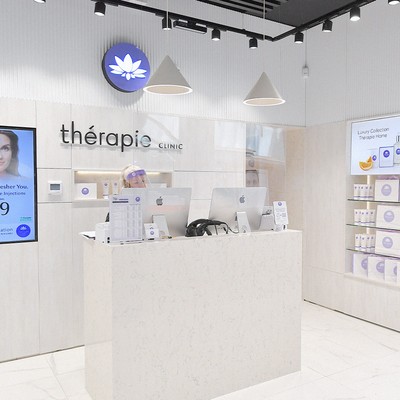 The Aesthetic & Medical Clinic To Visit For Affordable & Effective Procedures

Looking for a new place to book beauty treatments? Cue medical clinic Thérapie who strives to make its services accessible to everyone. With over 200 doctors, they pride themselves on their impeccable expertise at affordable price points. Using only the best technology, you get professional, natural-looking results every time. From clear braces to botox, fillers and even laser hair removal, there's bound to be something of interest – here, Michelle Marsh, Thérapie's Head of Operations UK, explains what you need to know first.

CREATED IN PARTNERSHIP WITH THÉRAPIE CLINIC
There are so many clinics offering similar treatments – what's Thérapie Clinic's unique selling point?
"The practitioners at Thérapie have delivered more than five million treatments, all of which continue to be hugely popular thanks to their efficacy and results. After opening 20 years ago, they've built up a strong and loyal clientele, with all treatments delivered by a doctor or medical professional. Employing more than 200 practitioners, the expertise on offer is impressive, while the top techniques guarantee the best and most natural-looking results, too."
Thérapie is also easy to access, tell us more about your location?
"We're based all across the UK and Ireland (with a clinic in Mumbai in India, too). We pride ourselves on being accessible to all, so with that in mind, we make sure to establish ourselves in prime locations. We currently have 20 clinics in London — we've just opened up in Kingston, too — with an additional six due to open before the end of this year. In the UK alone, we currently have 32 clinics and we're always growing to satisfy demand."
Location isn't the only thing that makes you accessible – run us through your affordable prices…
"We've always wanted to deliver a five-star experience for a two-star price. Medical grade treatments should be accessible for everyone. When you have a client with PCOS, or who's unhappy with their smile, or anxious about their wrinkles, you ask yourself, why shouldn't they be able to feel better regardless of their budget? We want to make these services affordable for everyone and to make a positive impact, allowing our clients to look good, feel good and get the most out of life. We have both direct debit and finance options available and offer anything from one-month to 12-month payment options."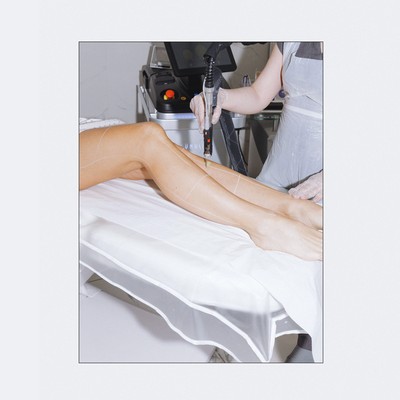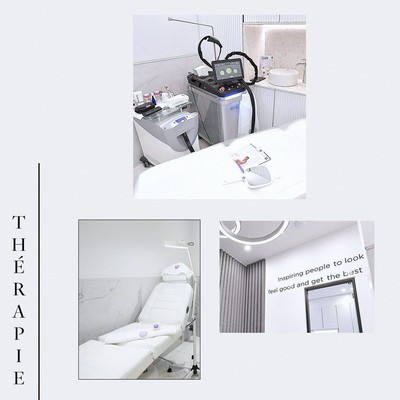 So, let's chat treatments – what's your most popular service? 
"One of our top – and most requested – treatments is laser hair removal. We are proud to say we use only Cynosure IQ machines, which are exclusive to Thérapie in the UK. These medical grade machines are some of the world's most advanced and can treat all skin types for the most superior results. We are also Europe's top medically-led clinic group, something that reflects the expertise of our 200+ doctors, all of whom are highly experienced – especially in laser."
What makes your laser treatment so effective?
"Whether you currently wax or shave, the risk of ingrown hairs or itchy stubble regrowth is high. Our laser har removal service eliminates these issues and offers speedy results at an affordable price, which is ultimately what makes it different. At our clinic, you can say goodbye to 90% of your hair for good after only 10 sessions – which is impressive compared to other clinics, too. On average, every one of our laser sessions kills off around 8%-10% of hair regrowth." 
Is there anything you should know before booking in?
"We offer free consultations to ensure we're assessing both your physical and medical suitability. Anyone thinking of laser should download our app first and book a free online consultation. Our team of highly skilled consultants can explain what to expect, including the top dos and don'ts and most importantly, they'll determine your suitability. Those with brown, dark brown or black hair are usually best suited to laser, but everyone can benefit. The only reason someone may not if their hair is red, very blonde or white/grey. Likewise, some illnesses/medications may not make you suitable for treatment with medical grade lasers. This is precisely why we offer free consultations – to ensure you have full confidence in the treatment."
You offer plenty of other high-end treatments, too. What else is most requested?
"We also offer 'Thérapie Smile' – clear braces that are designed to cosmetically correct and enhance your smile. You can come to any of our nationwide scanning centres for a free consultation to assess your suitability and our dentists will then perform a 3D scan to create a treatment plan. We also offer a 'HIK' – home impression kit – for those who can't travel. This shows us the mould of your teeth and allows our technology to upload to a 3D image and create a plan. It will also give you an indication of the expected results, too. Typically, you'll have 12 sets of retainers which change every two weeks for best results." 
Finally, is there anything else you'd like people to know about Thérapie Clinic? 
"We have a medical director who works directly with our training team to ensure we are continually updating our safety policies for our clients. On top of that, we have a clinical services team made up of dermatology nurses who oversee the implementation of our safety policies in all of our clinics. We provide five times more training than any other brand and we always refresh training within our teams four times a year. Our service, safety and results are all area we truly pride ourselves in. As well, our business partners, such as Cynosure and Allergan, are among some of the world's most elite, so we don't cut corners when it comes to standards – when we say five-star, you can be sure we mean it."
DISCLAIMER: We endeavour to always credit the correct original source of every image we use. If you think a credit may be incorrect, please contact us at info@sheerluxe.com.