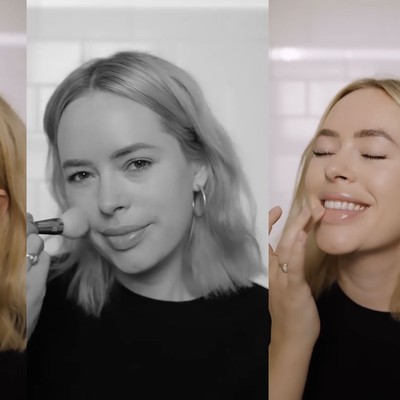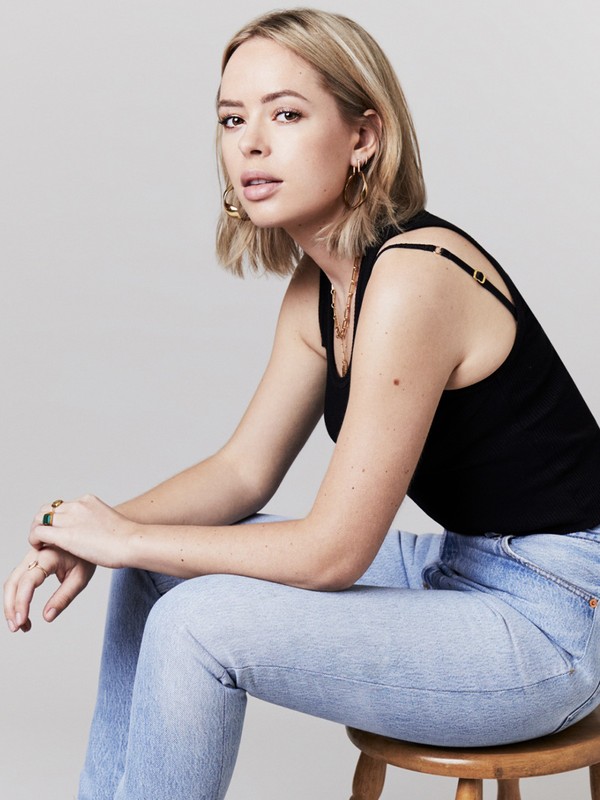 My Beauty World: Tanya Burr

Back in 2009, Tanya Burr was one of the first beauty bloggers to make it big. With 3 million-plus followers on both YouTube and Instagram, her beauty knowledge continues to resonate with women all over the world. Here, she talks us through her newest brand Authored, some of her earliest memories, the lessons she's learnt along the way, and why rules are there to be broken.

By Rebecca Hull
All products on this page have been selected by our editorial team, however we may make commission on some products.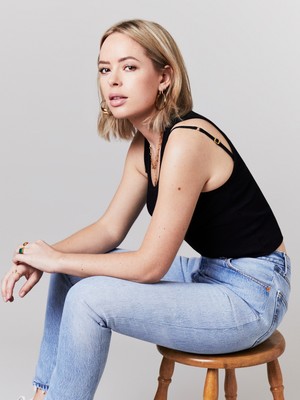 "I love pharmacies or anywhere that sells slightly under-the-radar brands. John Bell & Croyden is one of the best places to shop for beauty in my opinion. It's so lovely in there and it stocks lots of cool brands. The edit is very well curated, so you can trust everything that's in there. For online shopping, it's always Cult Beauty for me." 
"I remember coming across a white compact which belonged to my mum when I was about 12. It had a mirror inside and a separate compartment for the sponge and cream foundation. It was practically empty, so I took what was left and put it on my face. I remember thinking, "Wow, my skin looks flawless." I couldn't believe a product could achieve that level of glow. From that point on, I started to appreciate the power of make-up. As for the first product I bought myself, it was Maybelline's Matte Black Eyeshadow – back then I wanted to look like Avril Lavigne." 
"Ask me again in five years, but I feel like I've finally found my 'look'. By that, I mean I have my beauty essentials nailed. I used to have stacks of products towered up in Muji boxes, including every MAC eyeshadow you could possibly imagine. Now, I try to use a maximum of 12 hard-working products. Of course, I still switch things up, but there are things I rely on daily that never change. That includes MAC's Cream Coloured Base in Hush. I love that it's creamy and can be layered all over – eyes, cheeks, wherever needs a bit of warmth. MAC is a brand I can always rely on. They are very make-up artist-led and always deliver on quality. Of course, all four of my Authored products are on my repeat buy list. The Tinted Moisturiser is a favourite. It lasts all day, offers sheer coverage but covers everything you want to conceal. There's always a bronzer in my make-up bag, too – I'm not loyal to one specifically, but I do love Chanel's cream bronzer. As for lips, the Dior Tinted Balms give a hint of colour with some subtle plumpness, and finally, Charlotte Tilbury's Eyeliner in Barbarella Brown gives the best soft, smokey definition."  
"I've never been great at sticking to a particular hair routine and my hairdresser is constantly telling me how important masks are. I've just started incorporating Olaplex masks into my weekly routine and have really noticed a difference. I try to use them twice a week, and whenever I do, I notice my hair is softer, the colour is looks better and it feels healthier overall. I also love Davines as a haircare brand – the shampoo and conditioner are incredibly gentle, but they get the job done." 
"So many people inspire me beauty wise, including my make-up artist Amy Wright. She uses products in ways you'd would never imagine – like the MAC Hush product I mentioned. She'll apply it across all areas of my face, which inspires me to be more experimental. As for celebrities or red-carpet beauty, Sienna Miller, Margot Robbie and Alicia Vikander always get it so right. 
"My go-to skincare brand right now is Skin Design London. It's new, but the results I've seen so far are brilliant. I've been having monthly facials with the owner of the brand, and I've noticed a visible difference. Each treatment includes microneedling to rejuvenate the skin and give it a better glow. Honestly, my pores are the smallest they've ever been, and my pigmentation has faded. I used to go for so many facials where they would squeeze my blackheads. I would get so excited, but my pores would still fill up with gunk and never physically shrink. Microneedling has completely changed that – I never, ever squeeze now. I also use the brand's daily serum to keep my complexion clear and smooth. I find using the same brand is best – monotony often begets results. My final skin secret is La Roche Posay's Anthelios SPF. It's so silky and lightweight, and offers great daily protection." 
"Over the course of my career I've learnt I really don't like false lashes. They just aren't for me. Neither is fake tan. I struggle with both – neither look good on me. I prefer a much more fresh, radiant look that's believable in the daylight."
"One of the best decisions I've made beauty-wise is microblading. I had it done with Nez Hasan, who is a genius and creates such a natural look. Now, I don't have to pencil anything in as my brows are full enough as they are. If anything, I just use my Authored Brow Gel to fluff things up as a final stage. I like to backcomb them with the gel, then run it the other way to get that boy brow effect we all love." 
"Launching a beauty brand was no mean feat. My advice to others wanting to do the same is never give up. We launched Authored during the pandemic and faced so many setbacks. But it's been worth the wait. I really believe in waiting until things are exactly how you want them before you release them into the market. At Authored we haven't – and won't – release anything until it's 100% ready, which explains all the positive feedback we've had." 
"I'm often asked where and how I store my make-up. I've tried to streamline my collection in recent years, so now I store everything in just one bag. It's actually a transparent, cheap one from Amazon. I got it ages ago but have really come to rely on it because I like to see and know where things are – I don't have time to rummage around every morning." 
"I don't believe in following beauty rules. I've slept in my make-up multiple times, though I try not to. That's the thing – I am not perfect. The simple fact is, providing you get good sleep, take care of yourself and learn from your mistakes, everything will be okay. That said, a few rules I do believe in are SPF, never picking your skin, and maintaining a happy personal life as much as you can. Finally, as my make-up artist says, be playful and have fun. Make-up isn't permanent, so there's no reason to treat it like something you can get wrong. That said, it is worth finding products that make you feel like yourself. When you feel like your best self, the confidence will radiate."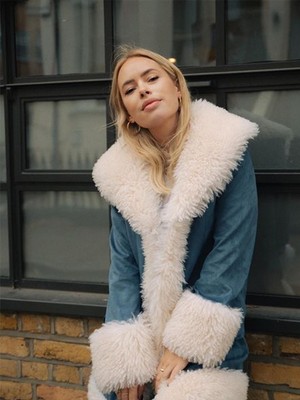 ---
Shop Tanya's Beauty Staples...
DISCLAIMER: We endeavour to always credit the correct original source of every image we use. If you think a credit may be incorrect, please contact us at info@sheerluxe.com.