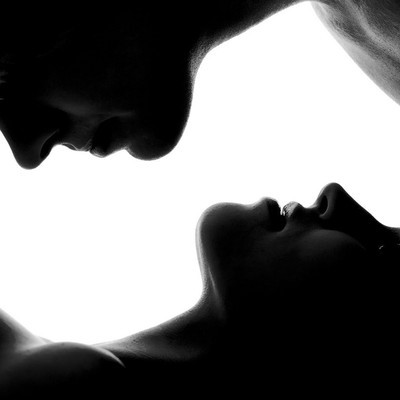 8 Of The Most Commonly Asked Sex Questions

Are you looking to keep the spark alive in a long-term relationship? Or perhaps you want to delve deeper and explore the benefits of self-pleasure? Either way, we though it worthwhile asking two intimacy experts which questions they're asked time and again to discover the answers to some of the most common sex questions out there. Here's what they had to say…

Why do some people find it tricky to orgasm through sex?
"If you struggle to climax, you're not alone. In fact, 70-90% of women can't orgasm through penetrative sex alone. The majority of women require other forms of stimulation, usually clitoral. If you enjoy it, oral sex can be a good way to orgasm via the clitoris. Just try not to put the sole focus into orgasm, and instead focus on relaxing, starting slowly and building from there. One of the most common mistakes the giver makes during oral sex is intensifying their technique when the receiver expresses pleasure. However, you're more likely to orgasm if they maintain their approach. So, when your sexual partner is doing something you're enjoying, communicate this with them – this can be achieved with a simple 'stay there' or 'keep doing that'. You could also explore using a clitoral stimulator during penetrative sex – these toys stimulate the clitoris via indirect pressure waves. Try using it when your partner is inside you, and don't feel embarrassed that you need the extra stimulation." – Megwyn White, director of education at Satisfyer and certified clinical sexologist 
Is masturbation really the secret to a better sex life?
"It can help. So much of our experience with sex is evaluated by the orgasms we're expected to have – how long they last, how many we have and how long it takes to reach them. However, in order to surrender into deeper states of pleasure, we need to remain present. Masturbation can be a great way to tune into your emotions and learn more about your body. Ultimately, sex is like any other skill – in order to get better at it, we need to practice regularly. When we start changing our masturbation approach from a quick, immediate release towards a more mindful, meditative process, we can benefit from so many more of the upsides that come with pleasure. On the Kama app, we offer masturbation meditations, which are designed to take you through a full-body flow of breaths, touch techniques, and pelvic floor exercises for a new, longer, more connected experience of self-pleasure. The role of the pelvic floor in sex is also underestimated. When you activate the muscles in the pelvic floor, you develop better awareness, which leads to deeper sexual pleasure. When deep belly breathing is combined with pelvic floor contractions and extensions, it can become an internal gearbox for pleasure." – Chloe Macintosh, founder of Kama
How do you get past feeling guilty for having sexual fantasies?
"So much of our desire is lost in communication when it comes to sex. But this shyness – or fear – to express what turns us on and what our fantasies are often means are aren't getting what we want from a sexual experience. This is why expressing your desires is necessary, and it's certainly nothing to feel guilty about. Remember, communication is lubrication for your sex life. The more comfortable you get with your own body, your wants and desires, the better you'll be at communicating them to your partner. Try mutual masturbation – take turns masturbating in front of each other while telling the other what you are thinking about, why it feels good and how you like it. Also try giving and receiving for 15 minutes each, giving them touch while asking for feedback. This creates an intimate space and gives you time to describe to your partner what your fantasies are." – Chloe 
If you feel like the sexual flame has disappeared from my relationship, is there any way to fix this?
"It's an incredibly normal phenomenon for desire to fluctuate and wane in a relationship. It's called 'desire discrepancy' and affects around 80% of couples – it happens when one partner has more desire for sex than the other. It's a common misconception that couples assume their desire levels will remain as constant as when they first began their relationship, but naturally, the dynamics of a relationship change and so do the dynamics of desire. Remember that more sex does not necessarily equate to more satisfaction in a relationship, and only accounts for one aspect of intimacy. That being said, sex is important to maintaining a healthy relationship. Start by getting clear on exactly what sex means to each of you. As obvious as that may sound, the meaning of sex is often a very loaded question. For example, you may feel like sex is your only source of intimacy, or perhaps you only feel like sex when you feel good in your body. Getting clear on how you view sex as a couple will allow you to be more empathetic to each other's needs. Find a level of sexual intimacy that works for both of you – it could be cuddling, sharing fantasies, erotic massages or mutual masturbation." – Megwyn
Masturbation can be a great way to learn more about your body. Ultimately, sex is like any other skill – in order to get better at it, we need to practice regularly.

Is it normal for your other half to struggle to get an erection?
"Erectile dysfunction is a common problem with younger men. In fact, 30% of all men under 30 experience it at some point, and these numbers are on the up. It's believed to be down to anxiety and other psychological factors. If your other half is struggling, it's important to reassure them that they can help themselves by using mindfulness and awareness without having to resort to performance pills. Bringing more blood flow to the area can help – a daily perineum massage and pelvic floor exercises can help with increasing circulation and therefore oxygenation of the genitals. The more he practices, the more blood flow he will bring to the perineum and penis, making erections more reliable. If, however, you are seeking an official diagnosis, speak to your GP. But for most guys, performance anxiety can be supported without medication and instead with active, mindful and intentional practices to train your body to fully let go." – Chloe 
If you're embarrassed by the idea of sexting is there an easy way to start?
"Sending sexual messages to a partner is a great way to test the waters with a new partner and excite the energy from a distance with existing partners. It's a chance to tell your partner exactly what you want them to do to you and vice versa, which can be an exciting lead up to when it comes to having sex. Try not to overthink it. Start with simple flirting either with words or images and allow the conversation to go from there. Emojis are also a great way to express things you don't feel comfortable with typing, for example a tongue to replicate oral sex." – Megwyn 
If your partner watches a lot of porn could it have a detrimental effect on your sex life?
"If your other half watches a lot of porn, this could take its toll on his ability to ejaculate. What tends to happen is that porn triggers a strong activation of the reward circuit. The more sensitised to porn he becomes, the more quickly he will be triggered by a strong sense of anticipation of pleasure, resulting in premature ejaculation (PE). PE is more common than you think – around one in three men aged 18-59 experience problems with PE." – Chloe 
What are the best ways to experiment with a long-term partner to keep things exciting?
"Try creating a bucket list of desires. This is something you and your partner can do together – whether it's trying a new form of sex play or a new toy. A great way to explore with your partner at a distance is through the Satisfyer Connect app which gives you remote play access to controlling your partner's pleasure product from anywhere in the world. The benefit of being able to explore in this way is that you can see your partner in real time as you bridge the three-dimensional gap with a pleasure device. It's a great way to deepen your connection through the practice of self-pleasure and getting to be a witness to your partner's excitement at you controlling the stimulation. If you're not quite ready for a toy, even something like role play or using tools such as a blindfold can help activate the senses for something a little different." – Megwyn 
 
For more information visit Kama.co and Satisfyer.com.
DISCLAIMER: Features published by SheerLuxe are not intended to treat, diagnose, cure or prevent any disease. Always seek the advice of your GP or another qualified healthcare provider for any questions you have regarding a medical condition, and before undertaking any diet, exercise or other health-related programme.
CREDITS: ISTOCK/B-D-S
DISCLAIMER: We endeavour to always credit the correct original source of every image we use. If you think a credit may be incorrect, please contact us at info@sheerluxe.com.