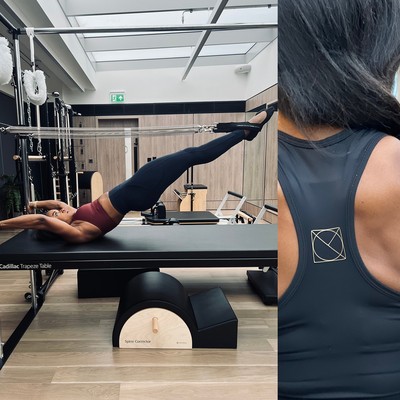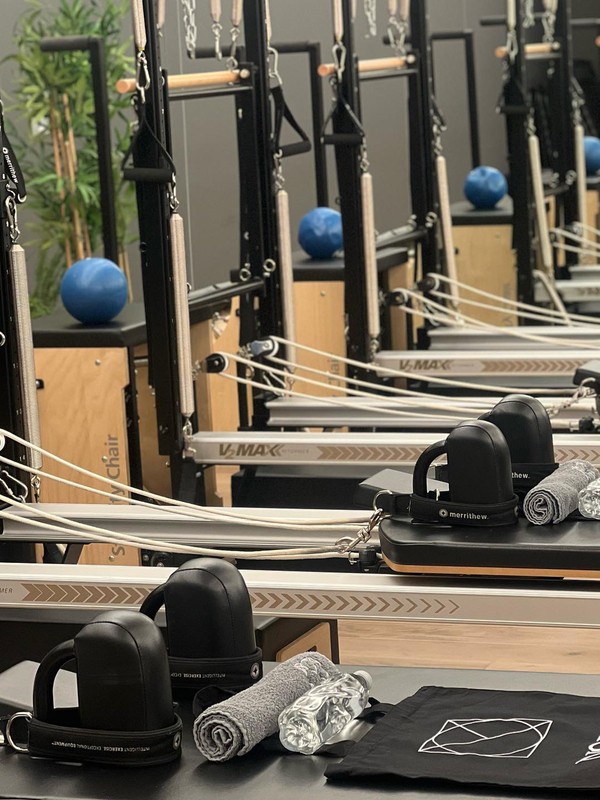 A Pilates Expert Shares Her Training Rules

Everyone knows Pilates is the ultimate way to sculpt and tone – and Marsha Lindsay is the trainer at the forefront. The head of Nobu Pilates, which offers a hybrid of classical and high-intensity training, Marsha is known for delivering serious results, from increasing core strength, posture and flexibility to correcting muscle imbalances. Here are the fitness rules she lives by…

By Tor West
All products on this page have been selected by our editorial team, however we may make commission on some products.
A consistent exercise routine makes me feel healthy and happy. My body has developed a habit off my healthy lifestyle, and it thrives off it. I love that exercise gives me energy to get through the day. I get up early and work out in the morning before the day begins – it helps clear my head. I either jump on my Peloton bike for a quick class or head to Boom Cycle for a session before work – there's nothing quite like the endorphin rush of a cycling class. I do six spin classes a week – it's my form of meditation and a non-negotiable for my mental wellbeing. 
Pilates and weight training go hand in hand. Pilates is the ultimate workout – there's nothing else that improves strength, control, mobility and flexibility quite like it. Plus, it's the gift that keeps on giving – you can continue to push yourself and get stronger, no matter how experienced you are. A time-tested way to build strength, Pilates improves the deeper muscle groups and increases stamina, and to reap the benefits I lift weights alongside regular classes. I aim for two strength and conditioning gym sessions each week, which I split into sessions for the upper and lower body, as well as one bodyweight session, either on the TRX or a more fluid session inspired by calisthenics.
I do six SPIN CLASSES a week – it's MY FORM OF MEDITATION AND A NON-NEGOTIABLE for my mental wellbeing.

Working out in a six-week block can help you progress. Some movement is better than nothing, but if you want to see results, you need to take a structured approach. Exercising in a six or eight-week block is a sensible way to progressively work the body, increasing training volume, frequency or intensity as you go to ensure you're adapting and getting stronger. I aim for a plan that spans a couple of months, rather than a couple of weeks, to keep me focused. With Pilates, however, I take a different approach. My Pilates practice evolves daily depending on what my body needs – it could be a stretching session to realign posture, a challenging session for energy, or gentle movement to calm the mind. 
NEAT is the new HIIT. NEAT stands for 'non-exercise activity thermogenesis', a term that describes how your body uses calories when you're going about your day and not actively 'exercising'. Staying active isn't just about a gym-based workout routine. What you do before, after and between workouts is just as important as the sessions themselves. Walking is a great form of NEAT. I walk to and from work during the week, which takes around 50 minutes, and use an Apple Watch to track my steps. 
It's important to follow a regime that supports a balanced body. My weekly workouts are balanced to ensure I hit every muscle group and find the equilibrium between cardio, strength and endurance. Recovery also factors into this, although I admit I struggle with taking a rest day, as my body is primed for activity. Fortunately, when done at a gentle level, Pilates can cover the recovery category – when my body is feeling sore, I'll scale things back and take time to stretch tight muscles and release tension in my back and shoulders.
I need to be better at taking a rest day. Regular sports massages, infrared saunas and ice baths are great ways to support muscle recovery, but I admit I struggle to find the time to do these. I recently invested in a foot massager, air compression boots and an infrared light arc, which I use at home when I'm watching TV – being able to multitask makes it feel like less of a chore.
We need to take the pressure off when it comes to exercise. I'm lucky that an active lifestyle has always come naturally to me, but I appreciate finding time for healthy habits doesn't come easily to everyone. I now understand that it's impossible to 'win' at fitness. It's a constant journey. You don't know how you'll feel day to day, week to week, or year to year. Plus, as women, our hormones change constantly, so we need to be mindful of this and adapt our movement and nutrition accordingly. It's a good thing to constantly adjust your workout routine – don't feel guilty for doing this. 
I do a 5:2 juice cleanse twice a week. It's taken me a while to get to a place where I'm content with my approach to nutrition. I used to be quite obsessed with my diet, but realised this was affecting my body image and happiness. I used to track my food on My Fitness Pal, but ultimately found it too stressful. To maintain an equilibrium, I do a juice cleanse twice a week on a Tuesday and Thursday, although there are some weeks when I skip it. On a Monday and Wednesday, I focus on clean eating and then relax the rules for the weekend. Food brings joy – and delicious food and cocktails with friends are part of that for me.
Don't just train the body you're in today – TRAIN YOUR FUTURE SELF.

I've never been a good sleeper. I manage to fall asleep easily but then wake after four hours and struggle to get back to sleep. My brain is constantly racing with ideas, tasks and projects. Since investing in a Whoop band, I realise my sleep needs work. I'm currently experimenting with herbal remedies to improve the quality of my sleep, but I recognise it's a long journey.
We need to take a long-term approach to fitness. You know that feeling you get after exercise when you're bursting with energy and feeling smug? Keep that in mind when the daylight is getting short, or your alarm goes off at 6am. It also pays to play the long-term game when it comes to fitness. Don't just train the body you're in today – train your future self to keep as mobile and strong for as long as possible.
DISCLAIMER: Features published by SheerLuxe are not intended to treat, diagnose, cure or prevent any disease. Always seek the advice of your GP or another qualified healthcare provider for any questions you have regarding a medical condition, and before undertaking any diet, exercise or other health-related programme.
DISCLAIMER: We endeavour to always credit the correct original source of every image we use. If you think a credit may be incorrect, please contact us at info@sheerluxe.com.