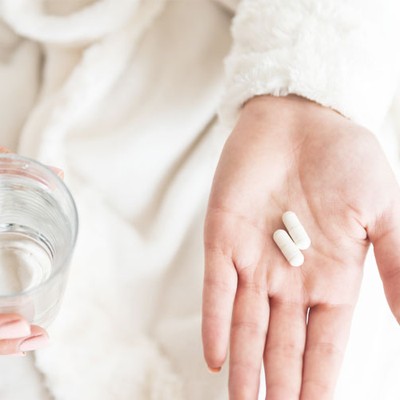 What Are Painkillers Doing To Your Body?

We've all become a bit too relaxed about popping a painkiller. It's completely safe, correct? Think again. SL Contributor Tamara Corin has some food for thought before you reach for the medicine cabinet…

Painkillers are a valuable tool for the relief of pain but often they're not without side effects. Approximately 1,000 people per day are being treated in hospitals for not using painkillers or prescription drugs correctly. According to the Manor Clinic in Hampshire, UK, in 2013, the NHS reported that about 60m prescriptions for painkillers had been written in the previous year, an increase of more than 20m annual painkiller prescriptions from just five years previous.
 
We're all guilty of popping a pill at the first sign of pain, be it a headache, sore throat or injury, but perhaps we're all being a little too quick to react. Understandably we tend to consider painkillers an inherently 'safe' drug because they're legal and readily available. However, what we aren't being told, in-between the latest cold and flu tincture or post-surgery opioid pill, is the negative affect they can have on your body.
 
Some painkillers are worse than others, opioid-based ones are not only addictive but also have numerous unpleasant side effects – headaches, nausea, vomiting, constipation, confusion, itching and dizziness. Paracetamol is a highly toxic painkiller that is particularly bad for the liver – it only takes eight pills to kill a person! Ibuprofen is harsh on the stomach and causes stomach ulcers if taken long term. If it's just the occasional dose once in a while then of course its fine, but long-term use can cause major problems.
 
Last year, the Evening Standard's 'Opioid Timebomb' investigation revealed 3.1m Brits were prescribed opioids in 2017 – an 80% rise on the 2007 figure. This means the UK is now the biggest consumer of painkillers in Europe. And not only that, around 200,000 Brits are said to be chronic prescription painkiller users; admissions to private detox centres are up 30% in two years; and overdoses have almost doubled in a decade, amounting to more than 60 hospital admissions per day.
 
So why is painkiller abuse so common? Painkillers like codeine and tramadol are highly addictive, both physically and mentally, meaning the risk of abuse is high. It's also easy to become mentally addicted to over-the-counter painkillers like paracetamol and ibuprofen because they temporarily shut out pain and discomfort – we can soon become reliant on the drugs for even small issues like a paper cut or develop a 'just in case' mind set because we're worried about waking up with a headache when we have an important work presentation the following day.
 
But there's a case against taking painkillers for minor issues – not only due to the side effects and addictive nature of opioids, even repeated use of aspirin can cause stomach distress; ibuprofen can lead to ulcers; and paracetamol impaired kidney function.
 
Relying on medication and taking it over long periods of time is not recommended by any medical professional, nor should it be necessary for anyone that isn't under medical care. So, when you feel the onset of a hangover headache or have a sport injury that's causing you discomfort, it's worth being mindful about what you're taking and why. Should you book in a GP appointment to check on your condition or investigate the root of the problem? Is the pill you're about to take the right medication for your particular concern?
 
Read on below for GP Dr Tatiana Lapa's guide to which painkillers to use when…
 
Opioids
While opioids still have an important place in medicine – effectively treating acute pain (such as a broken rib) and pain at the end of life – experts now believe they're unsuitable for treating chronic conditions like long-term back pain. Recent studies show that in 90% of cases opioids don't work for chronic pain, despite the overwhelming majority of prescriptions (90% in the UK) are being given to chronic pain sufferers. Always use under the supervision of a doctor.

Paracetamol
Most headaches are best treated with paracetamol (one gram, four times per day). As a general rule, paracetamol is much gentler on the body so should be taken in the case of a fever – it can actually help to reduce the body's temperature within an hour. Take two tablets (each tablet is 500mg) and use every six hours for the first three days of illness, and use only when needed after this.

Ibuprofen
or aspirin (300mg, taken at the first signs of a headache), whereas back pain, sports injuries and sprains respond better to anti-inflammatory medication like ibuprofen (400mg, three times per day). Period pain responds much better to anti-inflammatories like ibuprofen, which is helpful because it relieves the pain and also helps with the cause of pain (blood clots).

Aspirin
As aspirin behaves in similar ways to ibuprofen but is particularly effective at thinning the blood due, small doses of aspirin are often used in health conditions where blood clotting needs to be reduced, for example, for those with a history of heart problems or stroke. Aspirin is also useful for those who suffer from regular migraines (usually 300mg, taken at the first signs of a headache).
 
 A note on stomach aches…. These should never be treated with painkillers – and especially not anti-inflammatories like ibuprofen as they can really irritate the stomach – instead, take Gaviscon or Buscopan.
DISCLAIMER: We endeavour to always credit the correct original source of every image we use. If you think a credit may be incorrect, please contact us at info@sheerluxe.com.