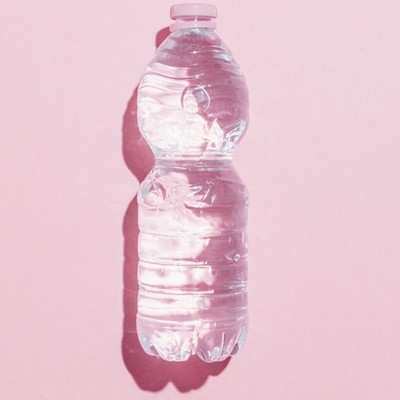 How To Reduce Your Waste This Year

If you decide to make just one resolution this year, make it reducing your waste. It might sounds like a lot of effort, but it's actually surprisingly easy. Here, the zero-waste experts give us a few simple lifestyle changes we can make in order to do your bit in protecting the planet.

Switch Your Glitter
As we all know from opening Christmas and birthday cards, glitter is one member of the party that never leaves. Give it a week and you're still finding flecks of it on your floor, hair and clothes. Which is precisely why it's so lethal to our oceans. "Glitter is made from plastic of such a small size, and this microplastic can eventually end up in our food chain as plankton and shellfish can ingest it," say the experts at World Wide Fund for Nature (WWF). But if you're a glitter fiend, not to worry – you can buy eco-friendly, biodegradable glitter, so festivals won't be any less shiny.

Spend Time On Your Shopping List
The best way to avoid food waste and save yourself money in the process is to plan your food shop. Love Food, Hate Waste suggest keeping a pen and paper in your kitchen, or setting up a list on your phone, and adding to it the moment you've got through the last of your foodstuff. They suggest thinking about what meals you'd like to cook – adding specific ingredients with meals in mind will stop you from impulse buying, leading to more wasted food.
When you're buying your groceries, choose foods with the longest sell-by dates, and take a picture of what's already in your fridge for a quick reference point when you're browsing the aisles.

Shop Responsibly
A big part of reducing your waste is learning to shop sustainably in all aspects of your life – including fashion. Anna Fitzpatrick from the Centre for Sustainable Fashion at London College of Fashion told us that you should buy second hand, learn how to mend and repair your old clothes to avoid throwing items out due to rips and tears, and make sure you do your research before buying something new: find out how and where something is made, what it's made from, who made it and how you're going to look after it. Getting into this mindset before buying is sure to change your shopping habits – and in turn, how you get rid of old items too.

Ditch The Disposables
It's an oldie but a goodie – get yourself a reusable coffee cup or flask. Around 2.5 billion coffee cups are thrown away every year in the UK, and less than 1% can be recycled, meaning most spend up to 50 years in a landfill. The same goes for plastic bottles. Beth Terry, who runs the site My Plastic Free Life, suggests investing in a stainless-steel travel mug instead of reusable plastic or aluminium bottles, as the former can leach chemicals into the water and the latter are lined with epoxy resin, which can also leak into the water.

Your Junk Is Another Person's Treasure
When you're ready for your spring clean, remember that the furniture or clothes you no longer want can be recycled and given to someone else. Furniture Re-Use Network distribute unwanted furniture and household goods to those in need, while you can also advertise your old furniture on websites like Freecycle or Freegle so it can have new life in a different home.  Of course, unwanted clothes, books and gifts can go to charity. If you've bought yourself a snazzy new coat this winter, hand your old one over to Calling London or the Wrap Up scheme so one of London's homeless people can have something warm to wear this winter.
 
Stop Junk Mail
We all hate junk mail – but did you know, beyond being annoying, it's also bad for the environment? Put a 'No Junk Mail' sticker on your door to help reduce unaddressed ads from local businesses, such as take-away menus, calling cards and leaflets from estate agents. However, letterbox signs won't stop leaflets being delivered by the postman, though – Recycle For London also suggest opting out of their door-to-door service. And if you want to stop all unwanted mail (because this doesn't cover other distributors), then check out the Royal Mail Preference Service.
Give Your Paint A New Home
There are all sorts of strange things lurking in our homes that we don't think about disposing of until we need to. One of those is old paint tins and colour samples – does it go in the bin, or is it recyclable? The latter is true, thanks to Community Repaint. The charity lets you donate or pick up leftover paint – just visit their website to find your nearest scheme.

Freeze Your Five-A-Day
Fresh fruit and veg is notoriously hard to keep, and often dies within the first few days in your fridge. So why not freeze it? Some vegetables with a high-water content like lettuce and cucumbers go limp and mushy after upon defrosting, but a good alternative to stop your fruit and veg losing their texture when frozen is to puree or stew them before freezing. The British Heart Foundation suggest trying this tactic with tomatoes ("use the puree for pasta or pizza"), strawberries ("use the puree in smoothies or as a sauce for other fresh fruit"), and apples ("use stewed on porridge or muesli, or as the base of a crumble").

Get To The Farmer's Market
Not only a great Instagram opportunity, the farmer's market is also a really good way to cut down on excessive food packaging. Greenpeace say to avoid buying heavily packaged food, particularly fruit and vegetables, which is easy to get hold of loose (and is often cheaper). As those plastic food pots and trays, you're often given in supermarkets are often unrecyclable anyway, if you have any to hand why not keep a hold of them and take them to the farmer's market each time to be refilled? That way, those plastic containers will get more use and your squishy foods, such as tomatoes and berries, won't get crushed. But if you're not ready to give up the convenience of your supermarket shopping just yet, some are taking steps to reduce waste themselves – Morrisons have removed plastic bags in favour of the traditional brown bag for their fruit and veg, and Waitrose are making the same move, replacing their plastic fruit bags with a compostable version made of corn starch.

Try Plastic-Free Gum
Did you know almost all chewing gum is made of plastic? So not only is it bad when you swallow it, but when you spit it out it's also not biodegradable, meaning that stuff is sticking around for a while. According to WWF, Britons are the second biggest consumers of gum in the world, chewing an estimated 130 sticks per person each year. Plastic-free gums are available, however, such as Glee, or Chewsy. 
DISCLAIMER: We endeavour to always credit the correct original source of every image we use. If you think a credit may be incorrect, please contact us at info@sheerluxe.com.