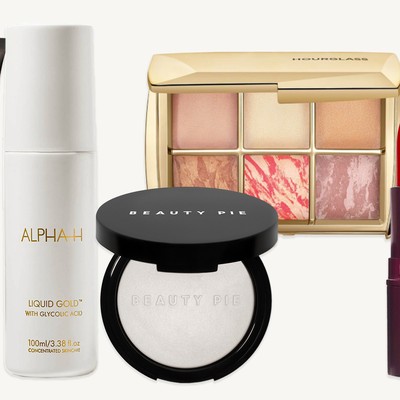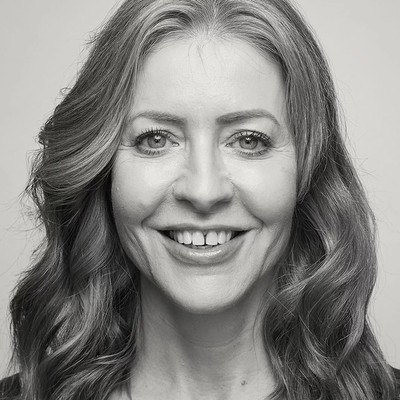 My Beauty Rules: Alice Hart-Davis

Alice Hart-Davis is a true beauty authority. An award-winning journalist and author, she has reported on skincare and tweakments for over 20 years, taking on the enviable task of trying countless products and procedures. Always honest and realistic, she knows what works and what doesn't, and where you should spend your money. From where to buy the best products to the skincare that really makes a difference, she shares her best advice with us.

All products on this page have been selected by our editorial team, however we may make commission on some products.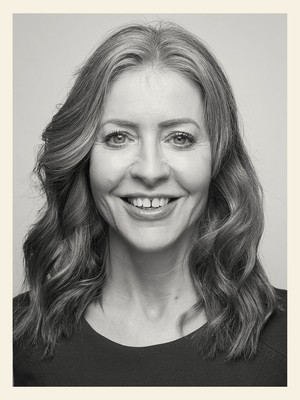 My beauty bag is constantly evolving. With beauty products, the technology and the formulations are constantly adapting and improving, so it's rare that old favourites don't get set aside in favour of edgier, intelligent newcomers. My foundation is always the newest, most high-tech one in the drawer, I like to switch that up. However, there are some things I've loved for years and still rely on. That includes Laura Mercier's Tinted Moisturiser SPF20. Lightweight and sheer, it gives just enough coverage to make a difference to your complexion. I love Maybelline's Great Lash, too. It's not one I use to add volume or to extend lashes, it's just a really great, plain mascara at a bargain price point – it's available in brown, too. Next up, I love Alpha H's Liquid Gold. It uses glycolic acid to exfoliate the skin and you only need to use it once or twice a week at night to see the smoothing benefits. Lipstick Queen's lipstick in Medieval is ideal if you want a sheer, red colour and, finally, Aromatherapy Associates Deep Relax Bath & Shower Oil will always be a repeat buy for me. That blend of vetiver, chamomile and sandalwood oils is as comforting now as when I first found it.
Trends have often influenced my beauty looks. In the Seventies, that was blue eyeshadow, a pale face and lots of mascara. In the Eighties, there was a lot of red lipstick, savage blusher and even more mascara. By the mid Nineties I started having children and lost my job so make-up took a backseat, and once I started writing about beauty and tweakments, I noticed that all the beauty directors wore minimal make-up (if your skin's that good, you don't need to cover it up) so I followed suit. I went back to wearing make-up when everyone started doing Instagram – that included foundation, enough blusher to look healthy, defined brows, lips and lashes…I love being made up for photoshoots but on an everyday basis I now prefer that people pay attention to what I'm saying rather than wondering if I've changed my lipstick.
Hair-wise, my routine rarely changes. I wash it, condition it, I dry it… And if I need to look glam or 'done' and I can't snag an appointment with Ivan Ferreira, I put it up in hot rollers for half an hour before going out. I've been doing that since I learned to use my mother's Carmen rollers as a teenager. Or I get out a wand to give my hair some movement. Even after decades of seeing London's finest hairdressers (or perhaps I've been spoiled by going so often), I am still rubbish at blow-drying.
Getting skincare right doesn't have to be ROCKET SCIENCE, but if you can find the products that suit you INDIVIDUALLY, it makes all the DIFFERENCE.
Skincare is all about finding what works for you. As a teenager, I used face wash and moisturiser. In my twenties, when I began working in London, I became a Clarins devotee, then in my mid-thirties when I began writing about beauty and tweakments, I moved onto using more 'active' skincare with ingredients like vitamin C, retinol and bucket loads of sunscreen because dermatologists constantly said how important it was. Getting skincare right doesn't have to be rocket science, but if you can find the products that suit you individually, it makes all the difference.
No tweakment is a silver bullet fix. Each one addresses a different issue – nothing fixes everything in one go, and it's also true that no one treatment is better than everything else. It all comes down to what's bothering you. If you're worried about frown lines, botox does the job. If you want to redefine the contours of your face, botox won't help, but filler will. It goes on like this. What I always recommend is that people book in for a consultation with a good, very experienced practitioner. There are plenty who I'd trust with my face on my website. Use that appointment to discuss your concerns and, in turn, get specific expert advice on what will work best for you.
Research before any treatment is paramount. Thanks to a dire lack of regulation here in the UK, the whole area of cosmetic procedures is like the Wild West. There are thousands of people with minimal training, offering treatments to the unsuspecting public, with awful results, and causing a whole load of problems. You don't want to be their next victim. There are many brilliant practitioners around who are medically trained, experienced in aesthetics and with several years of successful practice behind them – that's the group I work with, and those are the experts you should see. They're not the cheapest but they'll give you lovely results if you're inclined. Always think about the person doing the treatment, instead of the place they work.
There are five products I'm never without. A good foundation – my current one is Monica Blunder's Blundercover – and Laura Mercier or Beauty Pie's translucent powder. I love Benefit's Bad Gal Bang Mascara, too, and Albus & Flora's SPF Lip Balm in Snowberry Red. Finally, I like to keep an Hourglass Ambient Lighting Edit Palette nearby. It has a blusher/bronzer and highlighter with light-diffusing powders that give a healthy glow. It's beyond fabulous and totally worth its high price.
Inspiration comes from various places. These days, I tend to find it mostly from make-up artists and beauty editors, as well as influencer friends on Instagram. I also still look for it in magazines, as well on the street where I live in London.
Helen Rubinstein is a fond, early beauty memory. I remember exploring the cosmetics on my mother's dressing table when I was younger – particularly Helena Rubinstein's foundation and a very bright coral lipstick! Likewise, I used to love Boots' 17 range. The mascara was very exciting to me at the time.
SPF is hugely important to me. It may seem a faff, but wearing sunscreen is so worth it in the long run. I rate 'active' skincare highly too. With effective doses of ingredients like vitamin C and retinol, you will nudge your skin into top condition. Keep it hydrated with hyaluronic acid-based serums, too. I also believe less is more with foundation, especially when your skin is more mature. 
To my younger self, I'd say GO FOR IT. Knock yourself out. It's only POWDER and PAINT – it's all there to be PLAYED WITH.
Hormone replacement pills are my desert island product. Honestly, they do more for ageing skin than anything else. If I was stranded, I'd ensure I have bucket loads of sunscreen, too, as well as moisturiser for my face and body. Finally, a hair conditioner and a Wet Brush to detangle with. I reckon I'd survive well with all those.
Skincare that clinics offer is some of the best. I prefer the sort of brands of skincare that cosmetics doctors tend to have in their clinics, and I've gathered my favourites into the shop on TheTweakmentsGuide.com. It's a personal selection but, I promise you, they all work. This includes brands like Neostrata, Teoxane, Profhilo or iS Clinical. So often people have never heard of these brands and have no idea how beneficial they could be for their skin.
I've always resisted plucking my brows. You never know when you'll be wanting them to grow back all thick again, so put the tweezers down if you can. It's really easy to tint brows at home, and if they're fair or light brown to begin with, it makes a massive difference to your whole face.
Everyone should stop stressing about skincare 'chemicals'. Every substance has a chemical formula – even water and green tea. So, there's no such thing as 'chemical-free' products and I do wish more people knew this. Plus, every ingredient in every formula you find on the shelves has met stringent, legal safety requirements, so it won't harm you. My advice? Just use what you like and don't demonise everything else.
To my younger self, I'd say go for it. Knock yourself out. It's only powder and paint – it's all there to be played with. My other tip for everyone? Smile. It's always welcome.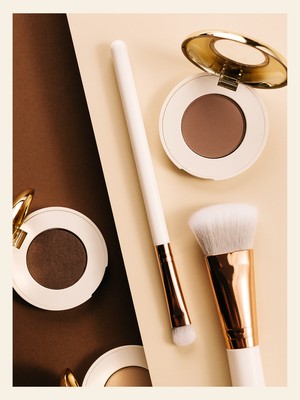 Find Alice @AliceHartDavis on Instagram, Facebook, YouTube and Twitter.
For detailed information about cosmetic procedures, snap up The Tweakments Guide here.
Alice's book The Tweakments Guide: Fresher Face is available in paperback from Amazon and all good book shops.
---
Shop Alice's Top Beauty Buys Below...
DISCLAIMER: We endeavour to always credit the correct original source of every image we use. If you think a credit may be incorrect, please contact us at info@sheerluxe.com.