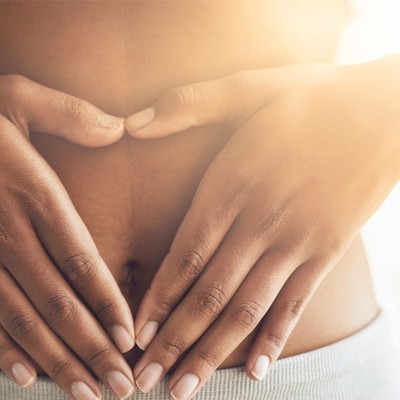 The Five Best Foods To Aid Digestion

Bloating, abdominal pain, heartburn… We've all suffered at some point with digestive problems. Whatever the cause, there are some simple, natural ways that can help get things moving again – starting with a handful of superfoods. We spoke to Nutritionist Amanda Hamilton who shared her top five, which are proven to keep you and your digestive tract happy and healthy….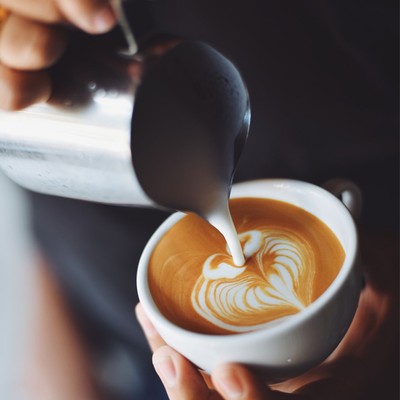 1. Chicory Coffee
Coffee is a gut irritant for many, and can sometimes negatively affect those with a hiatal hernia. Instead, give Chicory root a go. It's a milk prebiotic and tastes remarkably similar, so if you're someone who flares up with your daily espresso, try making the switch. I swear by this recipe for a tummy-friendly alternative:
 
Ingredients:
• Mug-size portion of your non-dairy milk of choice
• 1 tbsp of organic roasted chicory root powder
• 1 tbsp of raw cacao powder
• Optional dash of raw honey, maple or agave syrup or another natural sweetener
 
Method:
1. Heat milk until hot but not boiling. Stir in the chicory root and cacao.
2. Add a squeeze of sweetener to taste, only if needed.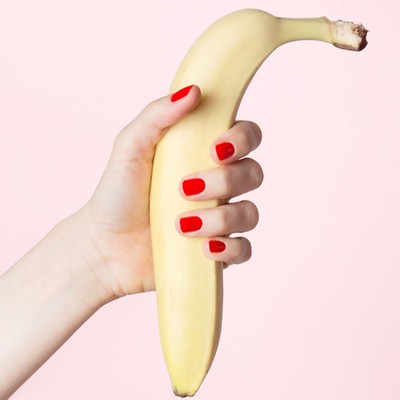 2. Bananas
They're a good source of fibre, including that all-important prebiotic fibre that acts like fertilizer for the beneficial bacteria in your large intestine. They also help to aid carbohydrate digestion and are a low GI food (helping to keep your blood sugar low). Another benefit? They top up your potassium levels, making them the perfect pre- or post-exercise snack. Try adding one to your cereal everyday or into a smoothie.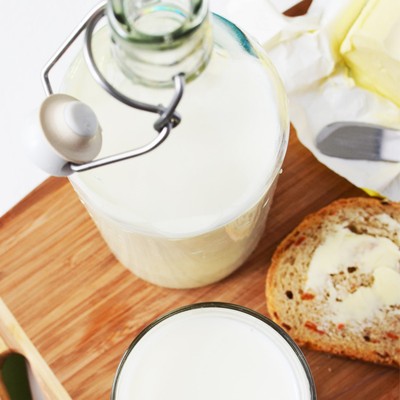 3. Fermented Foods
Try kefir (pronounced 'Kee-fer'), sauerkraut and kimchi – all are a gut friendly addition to any diet. The fermentation process used to make these foods rich in probiotics is called lactic acid fermentation, which enhances the micronutrient profiles in several foods, allowing you to take in more minerals. Multiple studies have shown Kefir has caused an increase in healthy digestion while improving gut bacteria, and it's also been linked to decreased inflammation. There are plenty of flavours and options to try now and they're all really tasty.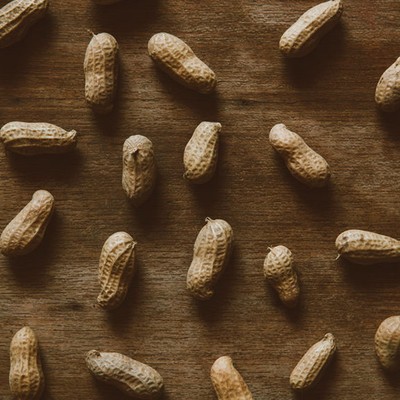 4. Activated Nuts
Some people have a hard time digesting nuts. They contain phytic acid and enzyme inhibitors, which can actually interfere with your digestive tract and prevent you from absorbing vital nutrition. Instead, try soaking (activating) your nuts. It sounds odd, but this will increase their nutrient value along with breaking down problematic compounds. Buying them pre-activated at a health food store can be expensive, so instead, save your pennies by doing it yourself. Here's my method below:
 
Ingredients:
• 2 cups of nuts of your choice
• Water to cover
• 1 tsp of sea salt
 
Method:
1. Soak overnight – or for cashews/macadamia nuts, only up to 6 hrs – and rinse well.
2. Spread on a baking tray.
3. Leave on lowest heat possible in the oven for 12 hours, or use a dehydrator. Add sea salt and/or dulse flakes for a savoury treat, or add cacao and coconut if you are needing to snack on nuts to beat sweet cravings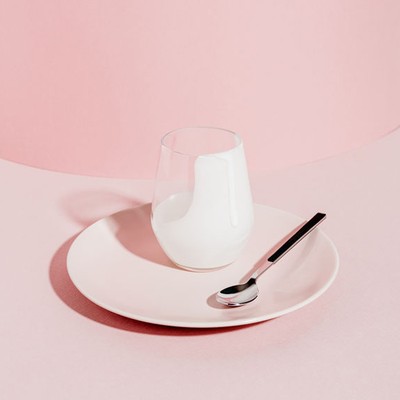 5. Goat's Milk
It has advantages over cows' milk. It's gentler on the stomach because of its easily digestible fats and proteins, less likely to trigger allergy symptoms and is lower in lactose than cow's milk, making it a suitable alternative for some people with lactose sensitivity. The non-digestible sugars within goat's milk can act as a prebiotic too, supporting healthy microorganisms in the intestine. I like to keep a carton of St Helen's Farm goat's milk in the fridge – it's fast become an everyday gut staple for me.
DISCLAIMER: We endeavour to always credit the correct original source of every image we use. If you think a credit may be incorrect, please contact us at info@sheerluxe.com.