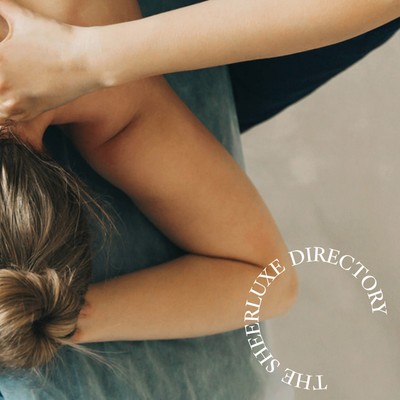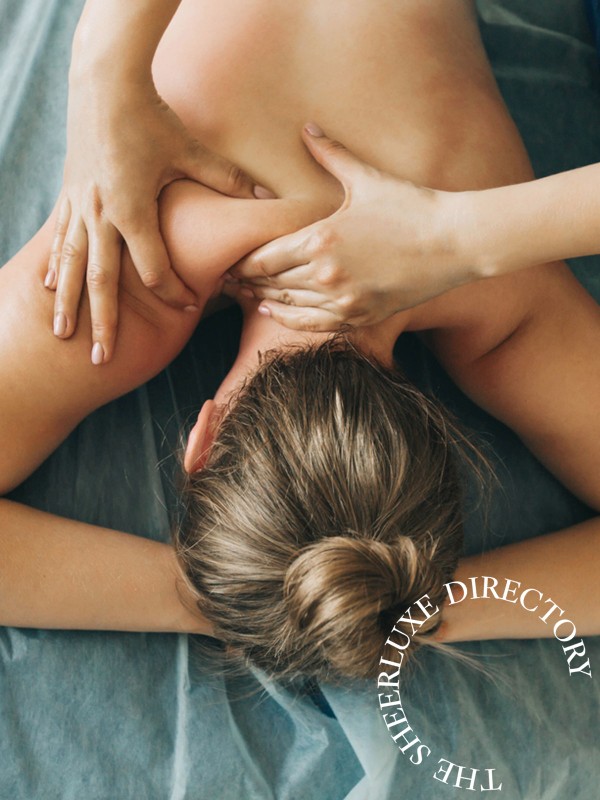 The SL Directory: Physiotherapists

Finding a good physiotherapist might be all that stands between you and a healthy, functioning body. To narrow the search, here are ten names that come highly recommended.

By Harriet Russell
Florence Penny spent years in the NHS and the sports industry developing a range of a specialist skills. She even worked her way up to the position of Specialist Musculoskeletal Clinician at some of London's leading hospitals, including the prestigious Royal London Hospital and Guy's & St Thomas' NHS Trust. From here, she moved on to work in the exclusive ski resort Verbier, Switzerland before joining a a leading Harley Street Clinic to treat a range of complex conditions and high-profile individuals. Having developed a slew of trusted relationships with some of the world's leading orthopaedic and sports medicine consultants in the UK, she's one to see if you have serious, long-term issues.
Visit FlowPhysioLondon.co.uk
Francesca's career spans both the NHS and private sectors. Within the NHS, she works at a major London teaching hospital as an extended scope physiotherapist working within spinal surgery and musculoskeletal triage, specifically. Meanwhile, her private experience has involved treating a wide range of musculoskeletal and neurological conditions from adolescents through to older adults – from work-related nagging neck pain to sudden sports injuries and everything in between. Francesca is also a trained Pilates instructor with over seven years of experience, as well as a trained and experienced acupuncturist. Making physiotherapy personalised and evidence-based are her top priorities – so you can be sure you're in safe hands.
Visit LIPS.org.uk
Nicki de Leon has been treating clients from the elite sports and top-level performing arts world for many years. Having worked with the British Paralympic Swimming team for almost four years, Nicki has also worked closely with the internationally renowned contemporary dance company 'Company Wayne McGregor' as their consultant physiotherapist. More recently, she and her team have provided physiotherapy care on the sets of major films including Matilda and high-level concerts like ABBA Voyage. With an approach described as 'exceptionally functional and dynamic', she's able to address the way people move and optimise their biomechanics to offload the injury and prevent recurrence. 
Visit DeLeonPhysio.co.uk 
Anyone who's pregnant or just had a baby should have Clare Bourne on their radar. A pelvic health physiotherapist, she's made it her mission to support women – and men – by talking openly about taboo topics and ensuring everyone feels comfortable to get support, even for problems that may feel embarrassing to talk about. Whether you're looking to restore your post-partum pelvic floor or need help with incontinence issues, Clare can help. If time or budget is an issue, we recommend signing up to her monthly newsletter, Bourne to Reflect, which contains easy-to-digest advice to help you on your pelvic health journey.
Visit Clare-Bourne.com 
Luis Ribeiro is the founder and Clinical Director of Club Health and is passionate about helping people improve their wellbeing and longevity. A former professional footballer himself, Luis' vision has been to change the notions, beliefs and thinking around physiotherapy and wellness. Unlike the industry norm, Luis likes to evaluate each patient individually, moving away from fixing complex problems with one-dimensional solutions. Using a manual, hands-on approach, Luis will build you a complete treatment plan, using clinical reasoning and muscular movement systems to not only treat the problem, but also prevent it from happening again.
Visit ClubHealth.uk
Adam has over six years of experience assessing and treating a vast array of different musculoskeletal conditions, working within private clinics and professional sport – namely rugby, football, and basketball. Holding a special interest for shoulder health, Adam's research on post-surgical rehabilitation outcomes has been published in an orthopaedic journal. He also has a particular interest in rehabilitation of tendinopathies, lower back pain, and high-level sporting rehabilitation. Considering movement as medicine, he strives to give patients the tools to best self-manage their conditions and understand their bodies. Go see him at London's Lanserhof clinic inside The Arts Club.
Visit LHTAC.com
Heshmat is a musculoskeletal physiotherapist and a professional specialist masseur. Within his work – he bases himself out of the spa at London's Mandarin Oriental hotel – Heshmat uses different physiotherapy interventions to relieve pain, increase range of movement, strengthen muscles, and improve function. Using rehabilitative exercise therapy, manual therapy techniques, myofascial release technique, spinal traction, manipulation and soft tissue mobilisation, he uses a range of techniques to help you feel freer in your body. While you're there, don't forget to check out the hotel spa's new Movementum Studio, which focuses entirely on movement health and has been created by leading experts in fitness, medicine and behaviour changes. 
Visit MandarinOriental.com
After qualifying in 2007, Sarah travelled to Ghana to work as a physiotherapist within a local hospital and to work with the local football academy. After completing her junior rotations, she decided to specialise in musculoskeletal physiotherapy. Since coming back to London starting at Six Physio, she's been able to build on her experience in rehabilitation, Pilates, running re-training and correcting movement dysfunctions, and has also written many articles for running and triathlon magazines. As well as teaching Pilates on the side, she also specialises in rehabbing injuries caused by high-impact sports like skiing.
Visit SixPhysio.com
Freddie is another former footballer turned physio, and his company – Remedy – has been hired by Premier League clubs like Chelsea to keep its players in peak condition. Meanwhile, other A-list clients include Foo Fighters frontman Dave Grohl, who has credited Freddie with getting him back on stage following a bad leg break when he fell during a concert in Sweden several years ago. Now operating out of The Ned, Remedy's premium healthcare services are designed to help you perform at your best. Its elite team of professionals have extensive experience assessing, diagnosing and treating injuries, and all of them have direct access to the world's best surgeons, injection therapists, sports doctors and physical performance coaches. 
Visit Remedy.online
From 1993-2000, Andy worked in the NHS developing his skills in orthopaedics and treating a wide variety of spinal pathologies, sporting injuries and musculoskeletal problems. After completing his masters in 2003, he was the lead physiotherapist for the LTA at the UK's National Tennis Centre where he further developed his skills in injury prevention, biomechanical analysis and treatment, working for several years as a physiotherapist for the British Davis Cup and Fed Cup teams. He was also resident tennis physio at the 2008 and 2012 Olympics and from 2007-2013, travelled with Andy Murray as his personal physiotherapist on the ATP World Tour. Now in private practice, Andy has extensive experience in a wide variety of clients, from private individuals through to professional athletes, as well as an excellent understanding of injuries, biomechanics and rehabilitation.
Visit Ten.co.uk
DISCLAIMER: We endeavour to always credit the correct original source of every image we use. If you think a credit may be incorrect, please contact us at info@sheerluxe.com.