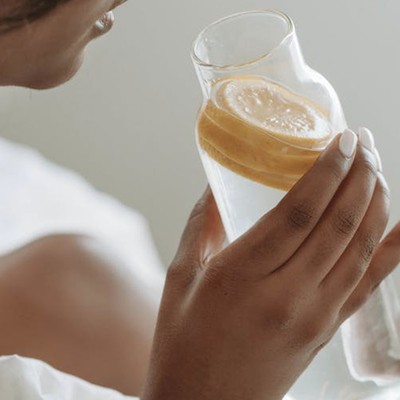 The Supplement You Need To Up Your Immunity

Gone are the days when strengthening your immune system meant an apple a day. Driven by innovation and backed by science, Cannabotech's next-generation formulas will nourish the immune system for better health, day after day. Here's why they're worth the money plus, an exclusive 20% OFF with the code sheerluxe20...

They Keep The Body In Balance
Carefully formulated with your body's natural defences in mind, Cannabotech's formulas will help keep your immune system fighting fit. It all comes down to a clever combination of CBD and medicinal mushrooms (aka its M2CBD formula), which naturally maintains the strength of your immune system. CBD is widely known for its stress-busting properties, but increasing studies show it can also balance the immune system and keep inflammation at bay to further boost your body's defences. Plus, stress hormones can also wreak havoc with your immune system, so it makes sense to give the body a helping hand.
Powerful Botanicals Help Strengthen The Body 
Each of Cannabotech's immunity formulas – the drops and capsules – also contain a unique blend of medicinal mushrooms as well as zinc. The result is a powerhouse combination. Medicinal mushrooms (not to be confused with mind-altering magic mushrooms) have been shown to have immunomodulating effects, meaning they help keep the immune system in balance, stimulating it when there's something to fight off, and downregulating it when it's overactive. The drops and capsules also contain reishi, which has been shown to improve white blood cell function; cordyceps, an immune-enhancing mushroom that also boosts endurance and stamina; and shiitake, which can help reduce inflammation and fight bacteria. Shiitake is also packed with vitamins D and B as well as zinc. Studies show taking multiple mushrooms together may be more effective than just taking one.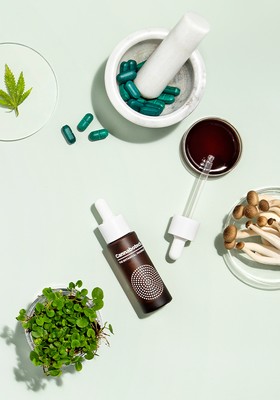 "Place the drops under your tongue when you need a boost or take throughout the winter months for continued support."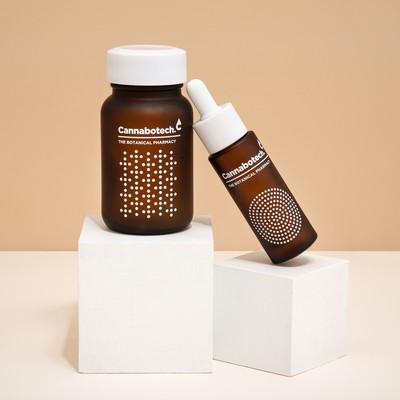 "Place the drops under your tongue when you need a boost or take throughout the winter months for continued support."
There Are Two Ways To Take It
Aisles of vitamins and minerals can be overwhelming to the uninitiated, which is why Cannabotech is on a mission to make looking after your health easier than ever. Its streamlined collection features both Immunity Drops and Immunity Support Capsules. Place the drops under your tongue up to four times a day when you feel like you need a boost or take throughout the winter months for continued support. The capsules, meanwhile, are a good choice if you don't love the idea of taking a liquid formula – take one capsule up to four times per day with food. If you're feeling particularly run down or are fighting a cold or virus, you can also take the two in tandem – the Immunity Dual System has you covered.
Quality Is The Name Of The Game
In a world where supplement brands are popping up left, right and centre, it can be tricky to know what's good and what's not. Unlike other brands, Cannabotech is headed up by genuine medical experts – doctors, PhD research scientists and pharmacists – with over 150 years' experience between them. In a nutshell, Cannabotech's products are steeped in scientific research, making it a brand you can trust. 
It Goes Above & Beyond
Going one step further than a standalone CBD product, Cannabotech's innovative immunity formulas are the next big thing in the health world – you heard it here first.
Shop Cannabotech's Immunity Formulas Here…
DISCLAIMER: Features published by SheerLuxe are not intended to treat, diagnose, cure or prevent any disease. Always seek the advice of your GP or another qualified healthcare provider for any questions you have regarding a medical condition, and before undertaking any diet, exercise or other health-related programme.
DISCLAIMER: We endeavour to always credit the correct original source of every image we use. If you think a credit may be incorrect, please contact us at info@sheerluxe.com.